Ardeshir Cowasjee: The Curmudgeon of Karachi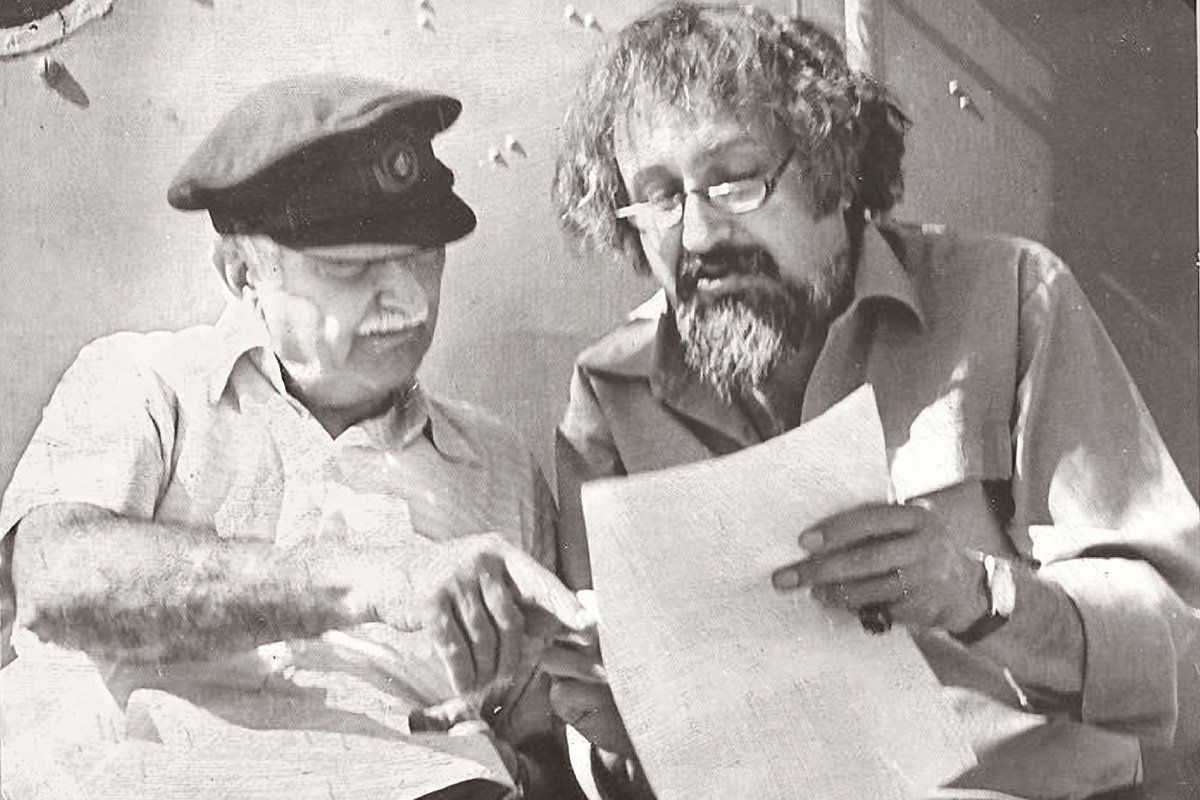 One evening in Karachi, in the early 1960s, Ardeshir Cowasjee and his wife, Nancy, raced to pick up a friend whose husband had kicked her out of the house. The Cowasjees were furious and drove the distraught woman to see the country's military ruler, Gen. Ayub Khan. The next day the general summoned the errant husband and gave him an ultimatum: take back your wife or lose your cabinet post. It is unlikely that the proud Zulfikar Ali Bhutto ever forgot this reprimand. Years later, as the country's prime minister, Bhutto appeared to respond by nationalizing Cowasjee's shipping business. Cowasjee, who died last month at age 86, was the ultimate insider-outsider, an irreverent and caustic columnist whose status and education afforded him opportunities few could dream of, but whose faith—Zoroastrianism—and belief in a pluralistic Pakistan made him a welcome outlier in an ever-radicalizing country.
For years Cowasjee vented his plutocrat's indignation in a popular weekly column for Dawn, an English-language daily with a fraction of the readership Pakistan's popular Urdu newspapers. Part call to arms, part mournful introspection, Cowasjee's blunt opinions and hard truths anchored Pakistan's liberals for some 22 years. The son of a shipping magnate, the wealthy Cowasjee had the unique freedom to say what he wanted and get away with it. On a much-celebrated cable-talk-show appearance, he leaped at a politician, calling him and his late father crooks. As Pakistan's favorite curmudgeonly columnist, Cowasjee waxed eloquent on religious minorities—whom he often urged to emigrate if they could—as well as corruption, the environment, and business. Never simply an opinionated bystander, Cowasjee also put his energies into preserving tree-lined dividers on Karachi's roads, as well as taking on developers and venal government officials. "It's constant war, all the time for the last 50 years," he once said of his efforts to keep the trees around his family home safe from bulldozers. Through the Cowasjee Foundation, he also educated young students and funded hospitals and charities. Before he fell out with Bhutto, Cowasjee even helped establish Karachi's second port.
Through all his efforts, Cowasjee considered the country's founder, Mohammad Ali Jinnah, as the only true leader that Pakistan has ever seen. He was partial to former president Gen. Pervez Musharraf ("the best of the worst lot," he called him in 2008). He hated President Asif Ali Zardari ("the worst of them all") and opposition leader Nawaz Sharif (a "relic of the 1980s") equally and viscerally, as he wrote in a column last year. As Cowasjee's health failed, the realization that Jinnah's vision for Pakistan would never materialize dimmed the columnist's warrior spirit. I went to see him last year for a story on an abducted liquor mogul who shared his faith. "Please don't let the bird bite you," he told me playfully, referring to his white cockatoo, as he slowly walked into his living room followed by army of Jack Russell terriers. The Grand Old Man of Karachi—who was normally never at a loss for words—was unable to speak more than a few sentences at a time. His death, in his beloved city from a chest infection, was a moment of shared national loss. Zardari expressed "grief and sorrow" at his passing, and other politicians whom Cowasjee made a career of excoriating lined up in dutiful condolence, secretly relishing the chance to finally have the last word. Cowasjee would have been amused.