Former NFL Star Antwaan Randle El's Post-Retirement Health Problems Are Heartbreaking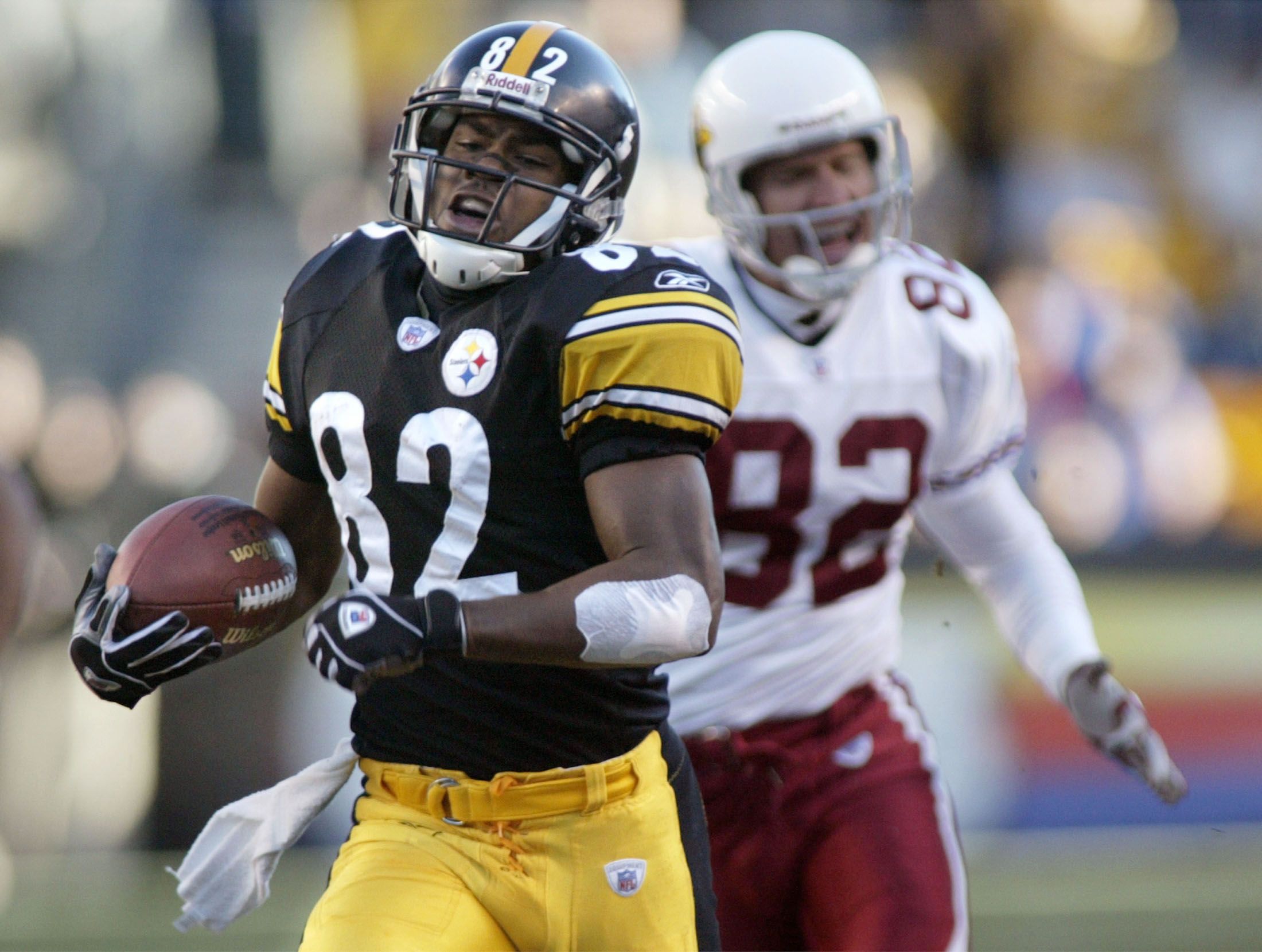 Hall of Fame linebacker Junior Seau would have turned 47 on Tuesday. He didn't, though, because in 2012 he shot himself in the chest. A year after his suicide, it was revealed that Seau suffered from chronic traumatic encephalopathy (CTE), a form of brain damage common among former NFL players.
CTE is also the focal point of the film Concussion, which stars Will Smith as the Nigerian doctor who exposed the link between a career of absorbing blows to the head and long-term brain damage. On Tuesday, Seau's daughter Sydney referenced the film on Twitter.
Seau's birthday wasn't Tuesday's only reminder of the long-term danger of a career in the NFL. In a heartbreaking interview with the Pittsburgh Post-Gazette, former Steelers wide receiver Antwaan Randle El detailed his post-retirement health difficulties.
Only 36 years old, he has trouble walking down stairs, and his memory is failing. "I ask my wife things over and over again, and she's like, 'I just told you that,'" he said. "I'll ask her three times the night before and get up in the morning and forget. Stuff like that. I try to chalk it up as I'm busy, I'm doing a lot, but I have to be on my knees praying about it, asking God to allow me to not have these issues and live a long life. I want to see my kids raised up. I want to see my grandkids."
Randle El was drafted by the Chicago Cubs in the 14th round of the Major League Baseball draft out of high school, but elected to attend the University of Indiana on a football scholarship because his parents wanted him to go to school. He electrified the NCAA as a dual-threat quarterback and was drafted by the Steelers in the second round of the 2002 NFL draft. "If I could go back, I wouldn't," he admitted. "I would play baseball."
Known for his athleticism and versatility, Randle El played nine NFL seasons for the Steelers and the Washington Redskins. After retiring in 2010, he founded a Christian high school in Virginia. The school doesn't have a football program.
"There's no correcting it," he said of the game's mounting head injury problem, noting that it's only going to get worse because of the increasing size and strength of kids playing the sport. "There's no helmet that's going to correct it. There's no teaching that's going to correct it. It just comes down to it's a physically violent game. Football players are in a car wreck every week."
If there's no correcting the problem, then how long will the NFL and the American public be comfortable with players losing their memories before they turn 40, or killing themselves before 50? Randle El says he wouldn't be surprised if the NFL doesn't exist in 20 to 25 years. But as it stands now, post-retirement symptoms like the ones detailed by Randle El might leave a bitter taste in the mouth of the NFL and the league's fans, but they are still palatable.
A player actually dying on the field, or dying as a direct result of a head injury suffered on the field, is likely to happen eventually. When it does, yes, there will be outrage and the player safety issue will reach its apex, but will it hold more weight than the billions of dollars the league is generating from players putting their lives at risk? Probably not. Like Ray Rice and Junior Seau and all of the NFL's other problems, the league will make some nominal gesture of good faith and the money machine will keep on spinning.
For now, as Sydney Seau tweeted, "awareness and knowledge is everything." Tomorrow it might not be enough.