Are '90 Day Fiancé' Stars Ashley and Jay Still Together After Cheating Scandal?
90 Day Fiancé viewers got to find out what happened between Jay Smith and Ashley Martson on Sunday's episode of the hit TLC reality show when Ashley met with Jay's friends. Ashley had threatened to break up with Jay after she found out he was communicating with a teenager from a dating app, but things became official when she found out about his infidelity. In real time, Ashley filed for divorce from Jay after Christmas, then withdrew the petition after she got sick in January and then refilled for divorce in April.
Not only did Michael and Kendell, the owner of the shop, confirm Ashley's suspicions about Jay being unfaithful, they had video footage to prove he had been physically removed their barbershop after he had sex in the bathroom with a woman he was doing a tattoo for. Feeling disrespected that Jay hooked up with a woman while they were working, Jay's friends told Ashley the truth.
"You can't just go through life hurting people, and I have a daughter, so I would want somebody to tell my daughter if she was in this situation," Michael said.
Originally, Ashley wanted to talk to Kendell and Michael because she saw a local stripper was commenting on Jay's social media. That's when they told her something that wasn't even on her radar.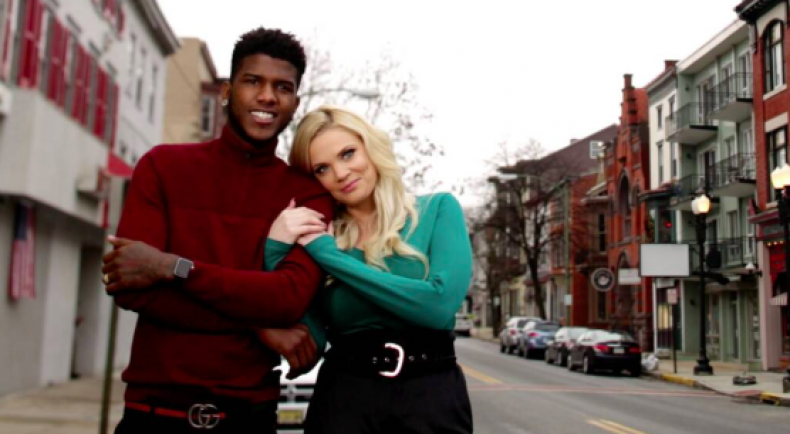 "We know that he was in here and I was allowing him to do a couple of tattoos, and he disrespected my barbershop. He took somebody in the bathroom while he was supposed to be tattooing. There were customers in here," Kendell said. "We were working in here and all of a sudden, it got quiet, and we didn't know what was going on..."
When Ashley asked him to clarify if Jay and the other woman were having sex, Kendell said yes.
It was the breaking point for Ashley, who told Michael, "He's gone. He's deported. I don't care. There's no saving his ass now. He's f***ing disgusting and he's gone. Bye, back to Jamaica you go!... I'm done."
According to Ashley, Jay will be deported August. "He will be deported on August 7 unless he runs, which is what I'm assuming he's probably [planning]," she told her Instagram followers. "The thing that's really frustrating is he's here illegally now ... I did file for his adjustment of status, and then two weeks later he screwed up again, so I withdrew it."
"[Immigration and Customs Enforcement] has already been here to arrest him. They know where he works," she added. "I mean obviously, if they come to my house at this point, I'm gonna tell them where he's at. So I'm not sure why he's still sticking around because we got a letter three weeks ago saying he has an active warrant for his arrest."
To find out what happens next, don't miss Sunday's 90 Day Fiancé: Happily Ever After at 8 p.m. ET on TLC.