While their relationship seems as contentious as ever on 90 Day Fiancé: Happily Ever After?, Pedro Jimeno and Chantel Everett are continuing their journey as a couple on their spinoff The Family Chantel. In real-time, the couple is still together and has been promoting their new show.
When asked about how they were doing, Chantel and Pedro remained quick for a few awkward seconds. Eventually, after Chantel spoke up, she revealed they're still not getting along, but they're trying. "We have our differences that we're still working on. We have our challenges, but that's something that will play out on the show," Chantel told E! News' Zuri Hall Wednesday.
Chantel was actually a fan of the show before she appeared on it. "I used to watch 90 Day Fiancé while Pedro and I were dating and were in our engagement and I really wanted to be a part of the show because I wanted to show everybody how perfect I thought my relationship was," she said. "Being on the show has made me realize that there is no such thing as a perfect relationship and we have our flaws... We disagree on a lot of things and that's something you'll definitely see play out."
While Chantel originally wanted to show off her "perfect" relationship, being in front of the cameras hasn't been easy. "It's hard to be vulnerable under the public eye—you feel like you're in a fishbowl—but after a while, you forget the cameras are there," she said.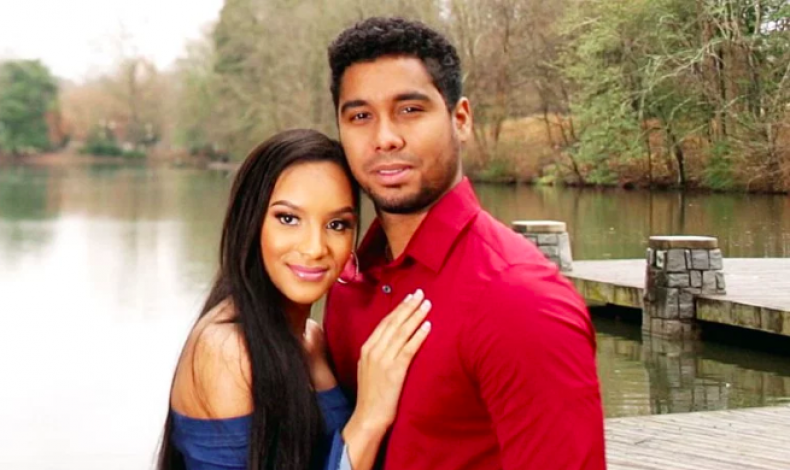 Ultimately, Chantel hopes that viewers can learn from their mistakes. "We took our vows for better or for worse and that's something that I take very seriously," she told E! News while promoting her new series. "You have to drown out the negative and focus on the positive."
Since then, Chantel has proudly been sharing photos from her time at E! News on her personal Instagram account. In one post, she posed with her interviewers and Pedro. "I enjoyed the live interview @edailypop," she captioned the image on Wednesday. "It was a pleasure meeting you."
The Family Chantel is slated to show the two families work out their differences. Both sides haven't met face-to-face since the fight where Mother Chantel, also known as Karen, ripped Pedro's sister's weave out of her hair during a family dinner. This time, Chantel's family will fly down to the Dominican Republic from Atlanta to try to work out their differences. Based on the sneak peeks TLC has shown, a truce doesn't look likely.
To find out what happens next, don't miss The Family Chantel when it airs Mondays at 10 p.m. on TLC after 90 Day Fiancé: The Other Way.