Are '90 Day Fiancé' Stars Colt and Larissa Stuck In Quarantine Together?
Colt Johnson and Larissa Dos Santos Lima walked one of the most volatile paths in 90 Day Fiancé history, and it's officially over. The pair have been divorced for some time, but Colt confirmed on Monday's episode of 90 Day Fiancé: Self-Quarantine that the pair haven't even spoken since Larissa's third arrest and trial.
This was a major part of Colt's Self-Quarantine digital check-in, which showed him hanging out with his mom, Debbie during COVID-19. Self-Quarantine is a limited series from TLC which aims to catch up with former stars of the series and spinoffs and give updates on their ever-changing relationship statuses.
Colt spoke kind words about Larissa. "I haven't heard from Larissa in a very long time," he explained "Last time I spoke with her or had any contact with her was at her third arrest, her third trial. I hope she's okay. I hope she's well. I wish her the best in life."
He seemed to say that the door isn't officially closed, though. "I have no way of contacting her, but I'm sure if she needed something, she knows where to find me," he said.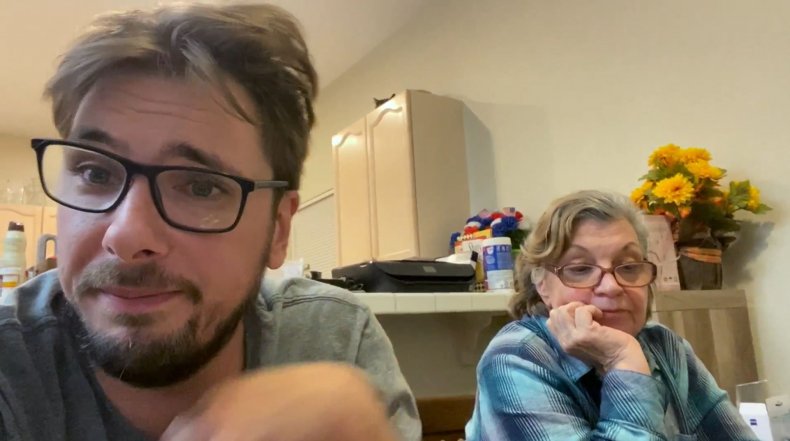 Fans will remember Larissa moved to Las Vegas from Brazil to live with Colt and his mom, Debbie. Larissa and Debbie had immediate drama and never seemed to get along. What's most memorable, though, is a list of physical altercations the pair apparently got into, which led to Larissa being arrested three times.
Currently, Larissa is in another relationship with a man named Eric. The pair were previously together, soon after her divorce, but had their own legal problems. Larissa filed a police report against Eric, she told InTouch in September. It came after she alleged Eric and many of his friends harassed her with texts and phone calls immediately after their breakup.
They haven't been back together for long, it seems. Larissa posted a photo of the two on Instagram March 31, which served as the announcement that they're happily together again.
Larissa shared another piece of news last month: she's officially allowed to work in the United States. Though she and Colt are divorced, Larissa shared that she'd be getting a green card in August 2019, according to InTouch. She originally shared the news on Instagram, but the post, along with most of Larissa's social media history, was deleted.
Colt shared some unfortunate work news on Self-Quarantine. He was laid off because of coronavirus. "I was working at home for more or less two weeks and I still felt confident that I would have a job through all of this crisis," he said.
In all, it's brought Colt and Debbie closer together. The mother-son duo ended their segment with a kitchen dance-off and explained they're coping quickly with each other's support.
Larissa is not expected to air on the series, according to a list from Variety.