Are '90 Day Fiancé' Stars Pedro and Chantel Still Together Today?
90 Day Fiancé stars Pedro Jimeno and Chantel Everett are still seemingly together, though neither has posted a photo of the other person on social media in months. While Pedro's Instagram is filled with selfies, Chantel's is flooded with pictures of herself on vacation, hanging out with friends and promoting products. Though she was told on Sunday's episode that Pedro's family "arranged" for him to marry an American woman, it's possible they're still together since TLC announced a spinoff.
The Family Chantel is slated to premiere July 22. It will follow both Pedro and Chantel as they navigate their relationship. Chantel and Pedro met while she was on vacation in the Dominican Republic to learn Spanish. On Sunday, her friend Obed claimed Pedro's family used teaching Spanish to American women as a ruse to marry Pedro off.
Family drama is what has plagued Pedro and Chantel's relationship. Neither family likes each other. "I married a circus," Pedro says in a sneak peek clip. "I don't even know what goes through his head sometimes," Chantel says to a friend.
While things aren't easy, they're trying to make their relationship work. The teaser shows Pedro at a counseling meeting with Chantel's father and brother, River. "I want you to be my father and you to be my brother but it no can be like this," he says.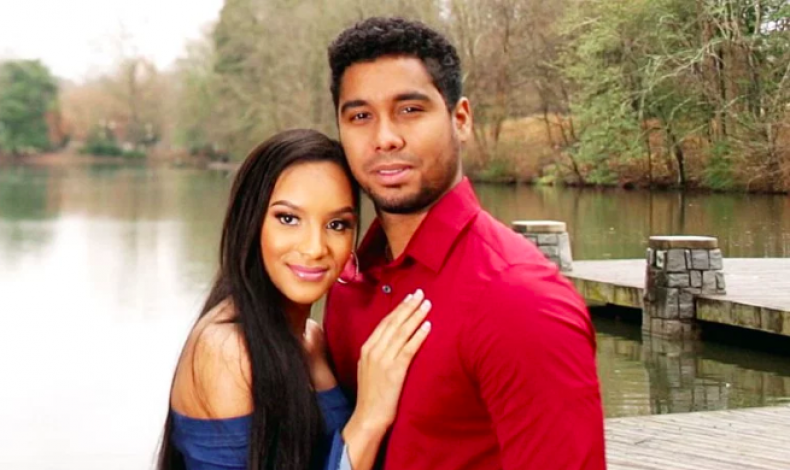 The teaser promises even more drama when Pedro goes to an attorney to talk about bringing his family to Atlanta. "I want to get information to bring my mom and my sister to live in the United States. To permanently live over here," he says.
Not surprisingly, Chantel isn't happy about hosting her in-laws. "Why the hell would I let her live with me?" she asks.
More, The Family Chantel travels to the Dominican Republic to meet with Pedro's family face-to-face for a second time. The first time, at their second wedding, things didn't go well and based off the trailer it doesn't seem like the second time will be any better. "Some roses smell like boo boo. And this is the case with your in-laws," Mother Chantel says.
Her family also meets up with Obed, the family friend who told Chantel about Pedro's family "set-up."
If that's not enough, Chantel digs into the past of her sister's boyfriend and finds out a shocking truth.
To find out what happens next, don't miss Sunday's 90 Day Fiancé: Happily Ever After at 8 p.m. ET on TLC.