Are '90 Day' Stars Colt and Larissa Ever Coming Back?
Everyone's favorite 90 Day Fiancé couple is returning for yet another season, even after their divorce. Colt Johnson and Larissa Dos Santos Lima are officially returning for Season 5 of 90 Day Fiancé: Happily Ever After?, according to TLC.
Happily Ever After follows couples after they're officially married—or, in this case, divorced. The spinoff tends to recast couples with ongoing drama, and Larissa and Colt certainly don't lack that.
The latest update about the exes' communication came from Colt during 90 Day Fiancé: Self-Quarantined. He revealed that Larissa hasn't contacted him in some time, especially after she faced a domestic violence trial on a charge that she assaulted Colt.
In the self-taped segment, though, Colt said Larissa knows where he and his mother, Debbie, live, so if she ever needs them she can find them. It sounded as if Colt has moved on from Larissa, but a door is being left open should she need assistance.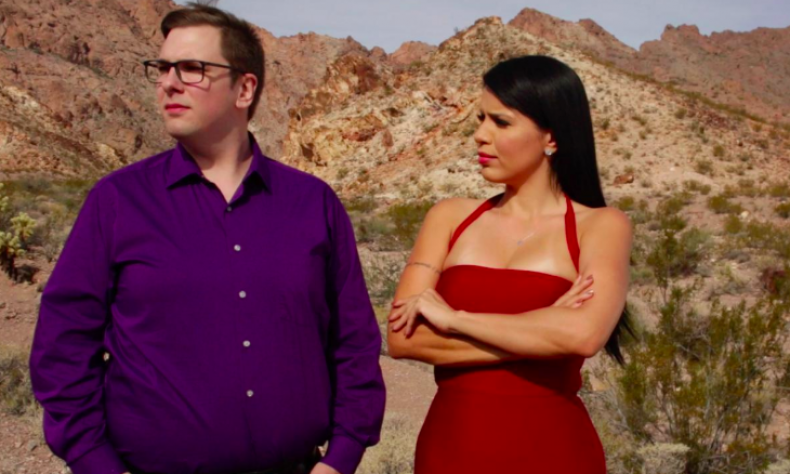 As for Larissa, she announced this year she's finally able to legally work in America. She has been dating a man named Eric Nicholas, and they're apparently in an on-and-off relationship. Happily Ever After will likely feature Eric, as well as dealing with Colt's new dating life.
A preview of the couple's appearance, posted on the 90 Day Fiancé Twitter account, shows where they're at now.
Larissa is just about done with her court-ordered community service, and Colt, apparently, is really putting himself out there. "Would you like to head to my hotel room so we could probably have sex?" he boldly asks a woman while on a date.
It's unclear if the series will ever show Colt and Larissa in the same room again. Now that they're divorced, and with Larissa's trial over, it seems they have no reason to be.
Without the two together, their stories may take a step into more neutral territory. Fans know the couple had a rather dysfunctional relationship, one that ended with Larissa being arrested three times. Larissa moved to Las Vegas from Brazil on 90 Day Fiancé, and it appears she's still living in the Vegas area, but now without Colt.
But there's always a chance their drama will resume. In a conversation with Entertainment Tonight, Colt sounded a lot like Tom Brooks during his breakup with Darcey Silva.
"I haven't seen her in so long, I can't even imagine what I would say to her. I don't even think I'd recognize her, probably," Colt said. "I haven't seen her in so long, maybe she gained weight? I don't know. I lost some weight, so maybe she gained some. There's no shade. I'm just saying I don't know, people change their appearances."