Are Angelina Jolie and Amal Clooney Feuding?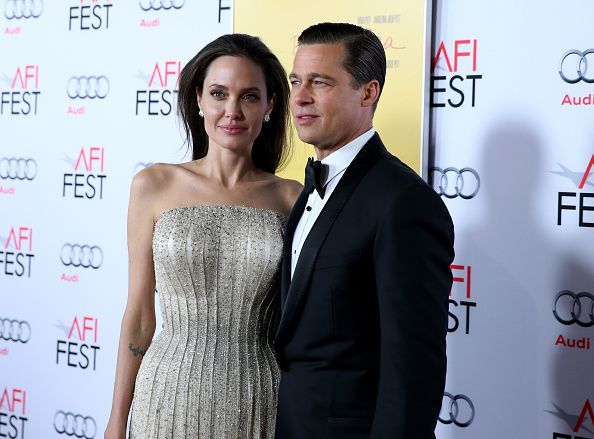 Angelina Jolie is not "furious" with George and Amal Clooney for "taking sides" in her divorce with Brad Pitt, despite claims previously made by Page Six on Monday which stated that Jolie was "insanely jealous" of Amal and "hates all the attention that [she] is getting."
The latest Brangelina rumor surrounds Jolie's "fury" that the Clooney's have taken Pitt's side in the breakup. Not only that, but Amal is stealing her spotlight in the humanitarian world as well. There is no evidence for these claims, as Gossip Cop reported on Tuesday.
Jolie runs two charity foundations, the Jolie-Pitt Foundation and the Maddox Jolie-Pitt Foundation, and is a United Nations special envoy. Both Amal and George Clooney founded the Clooney Foundation for Justice in 2016.
Jolie and Amal have not commented publicly on this "feud." With the lack of evidence surrounding these rumors, there is no definitive proof that the feud even exists.
George reacted to the news of their divorce in 2016 while at the United Nations. "That's a sad story and unfortunate for a family," he told CNN. "It's an unfortunate story about a family. I feel very sorry to hear that."
Pitt and Jolie filed for divorce in 2016 after ten years of marriage. Since then, the two actors have been locked in a custody battle for their six children, with Jolie filing for sole custody. The legal documents cited irreconcilable differences. "It was a very difficult time," she stated in 2017. "We are a family, and we will always be a family. We will get through this time and hopefully be a stronger family for it."
"Many, many people find themselves in these kinds of situations," she added. "My family, we've all been through a difficult time. My focus is my children, our children, and my focus is finding this way through. We are and forever will be a family. That is how I'm coping—finding a way through to make sure this somehow makes us stronger and closer."