As Season 4 of 90 Day Fiancé comes to an end, stars Ashley Martson and Jay Smith are still legally married. The last time viewers saw Ashley and Jay on the TLC reality show, the Mechanicsburg, Pennsylvania, resident withdrew her petition for divorce. In real-time, Ashley and Jay are at odds, with the Jamaica native being transferred to a detention center after he was arrested for violating a PFA order filed by Ashley. Even though their relationship is as contentious as ever, Jay reportedly refuses to sign divorce papers.
Ashley first filed for divorce in January after she caught Jay cheating on her. She withdrew the papers nine days later after suffering from complications related to lupus. Jay flew from Florida to Pennsylvania to be at her side. Though they tried to make things work, Ashley filed for divorce again in April. She cited adultery.
When a fan asked the 33-year-old dental technician on Saturday if she was divorced, she said, "Nope! Someone won't sign." He "is requesting half of everything I own that's why he won't sign."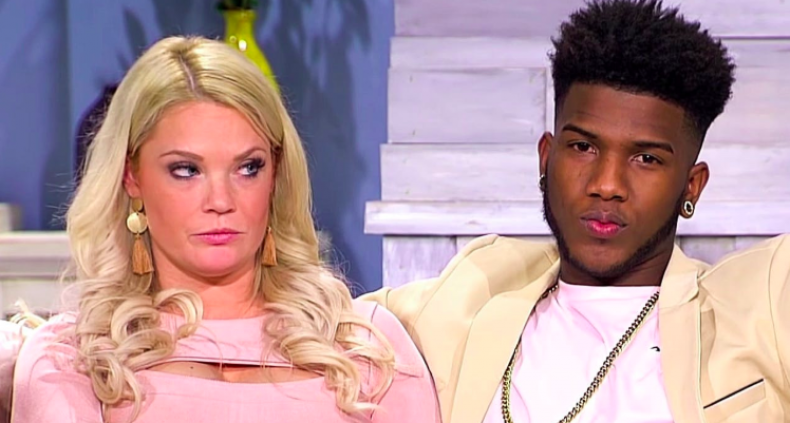 Ashley is ready to fight Jay in court. "My attorney is a savage," she told a fan. "You should see the cease and desist letters that just went out. I'm not worried about anyone taking anything. I may have made a bad decision but I'm not stupid."
"I guess being burned in the past helped me in this situation," she added. "A little advice from me is to save EVERYTHING!! Receipts don't lie. I saved it all from Day 1 and thank god I did. If your significant other goes through your phone email the stuff to an email they don't know about. Be smart!"
Before last week's episode, which showed Ashley canceling the divorce, she told her social media followers she was given medicine for eight days that affected her thought process.
"Disclaimer for tomorrow's episode—I was admitted and administered IV Dilaudid for 8 days straight. It clearly affected the frontal lobe of my brain," she wrote. "The part of the brain that you think and make choices with...that's all! Have a great rest of your weekend." She included a GIF that read, "dumb juice."
Earlier this month Ashley claimed she wanted to make things work because she was afraid Jay would be deported if they were divorced. "Our relationship has been very toxic from the beginning, and I just never did anything about it, because I knew if I contacted the police that Jay would be deported," Ashley told Celebuzz on July 3. "There was a lot of abuse going on in our relationship."