Banks and U.S. post offices will remain open on Rosh Hashanah, the Jewish new year.
Translating to "head of the year" or "first of the year," Rosh Hashanah is not a federal holiday; therefore, no federal buildings are closed. It begins at sunset Friday, continuing until nightfall Sunday.
Friday marks the beginning of the Jewish High Holy Days, culminating in Yom Kippur, the Jewish day of atonement. It is dedicated to celebrate the creation of the world and also serve as a period of reflection, similar to the American New Year's Day, in that similarly made "resolutions" are vowed by people to better themselves in the coming year.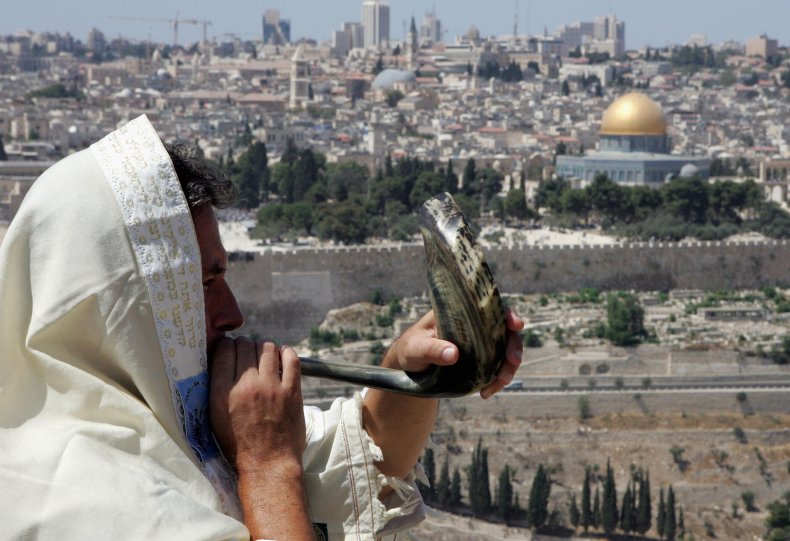 The exact date differs annually due to being based on the Hebrew calendar, though routinely begins on the seventh month's first day, arriving in September or October. It is celebrated by Jews worldwide who in their faith celebrate the particular new year, 5784, according to the Hebrew calendar.
It is viewed as a period of essentially evaluating one's character in a larger context of devotion to God. It has been described as a spiritual balance or awakening to look back at one's actions throughout the past year and attempt to right so-called wrongs with renewed vigor.
"These are moments where we come together as a community, where we take time to think about ourselves as individuals, but also think about the ways that we can help others," Rabbi Rob Gleisser, the Peter J. Rubinstein reform senior Jewish educator at Penn State Hillel, told USA Today. "Think about the ways that we want to create a safe community, a welcoming community, a warm community and then be able to enrich the world around us after having those moments of introspection."
The Jewish holiday is also known for its array of foods that are shared by families or wider communities.
Dishes often feature honey cake, brisket, tzimmes, apple, pomegranate and dried fruits. Other items, customarily brought to gatherings by guests as a show of appreciation and kindness, may include kosher wine/grape juice, round challahs and larger gift baskets.
Others may celebrate by attending services at synagogues, where congregations will recite special prayers and songs. A shofar, a curved ram's horn, may also be used as a literal wake-up call, according to Jordan Rosenblum, Belzer professor of Classical Judaism and Max and Frieda Weinstein-Bascom professor of Jewish Studies at the University of Wisconsin-Madison.
"It's meant to kind of stir you, awaken you to the idea of thinking of a new year, taking stock, preparing to atone, and in the month leading up to Rosh Hashanah, it begins to be used as a kind of wake-up," Rosenblum told USA Today. "It really kind of pierces the air, and you can't ignore it."