Are Bans on Blood Donations From Gay Men Outdated or Necessary?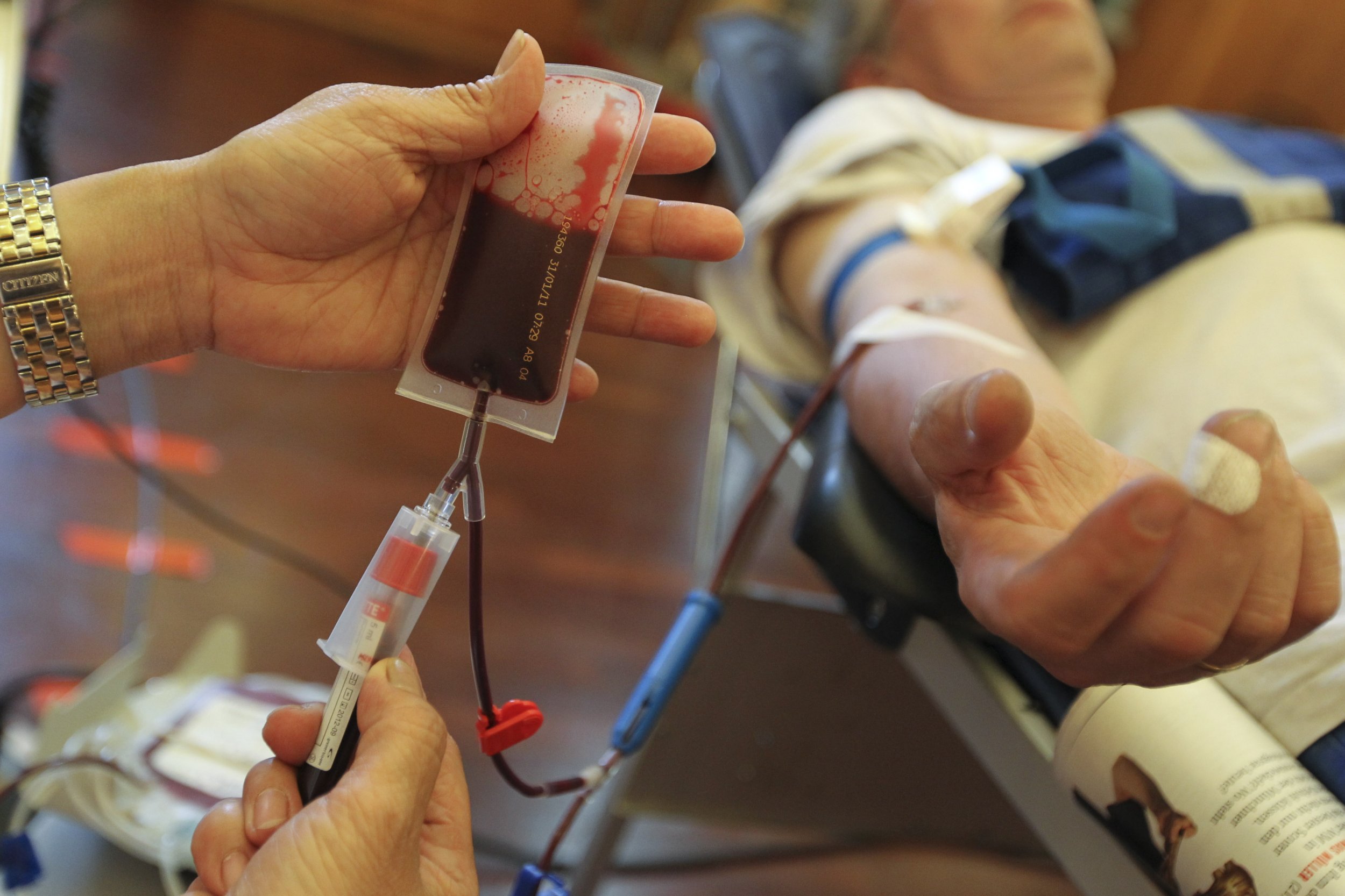 Blood donor restrictions on men who have sex with men (MSM) are still enforced throughout the world in developed nations. However, in recent years governments in a number of countries—including France this past week—have reversed their stances, saying the laws enforced at the height of the AIDS crisis in the 1980s are bigoted and unnecessary, especially given that advances in HIV testing mean doctors can now detect the virus weeks and even days after an infection.
"There's no question in the last several decades protocols for screening of blood have improved," says John Bartlett, associate director for research at the Duke Global Health Institute and co-director at Duke University's Center for AIDS Research. "This is an important public health question. With an improved test it becomes possible to consider discontinuing the ban. Each country has to make a balanced public health decision."
At the forefront of the decision-making process in France was the question of discrimination: "Donating blood is an act of generosity, citizenship, which cannot be conditioned to sexual orientation," Marisol Touraine, France's minister of social affairs, health and women's rights, said in a press statement on Wednesday. France enacted its blood donation ban in 1983, the same year the U.S. enforced a lifetime ban on blood donation from all gay and bisexual men.
In the U.S., changes to this strict blanket policy have been under consideration for some time. In May, the U.S. Food and Drug Administration released a proposal to remove a lifetime ban on blood donation from MSM. However, under the proposed guidelines men who have had sex with other men in the past 12 months still wouldn't be permitted to donate blood. The United Kingdom, Australia and New Zealand are among the other countries that have a one-year policy.
In some nations the required period of gay sex abstinence is much longer. Gay rights activists in Canada hope the newly elected government will do away with the current laws that only allow a gay or bisexual man to donate blood if he has not had sex with another man in the past five years.
Even still, transfusion-transmittable infections are incredibly rare. According to the World Health Organization, the prevalence of transmission of HIV through blood transfusion is 0.002 percent in high-income countries, 0.12 percent in middle-income countries and 0.85 percent in low-income countries. (These differences are likely related to the variations in policies surrounding blood donation, such as whether the donors are paid or strictly volunteer, as well as the process for selecting appropriate people to give blood.)
The WHO recommends mandatory screening of all donated blood for HIV, hepatitis B and C and syphilis infection. However, some poorer countries don't have the resources to do so. This is often due to an inconsistent or insufficient supply of blood testing kits.
Junping Yu, a technical officer for blood and transfusion safety at the WHO, says that while there have been vast improvements in virus detection and technologies that help maintain a safe blood supply, there is always a potential for viral transmission. Testing is still not 100 percent accurate and systems for eliminating infected blood from a supply will never be completely foolproof.
"Deferring people known to have a higher risk of blood borne virus also helps reducing the risk of infected blood entering the blood supply," says Yu. "This helps to minimize the risk of the release of infected blood units due to quarantine release errors, or due to the errors during the laboratory testing and processing."
Yu added that these policies also reflect the fact that many people may not clearly remember details of their sexual history over a given time period. Heterosexual people are also likely to engage in high-risk sexual practices, have multiple partners and may not be honest about their activities. Yu says some public health officials don't think it's realistic to rely on self-reported questionnaires to identify a subset of gay and bisexual men who are in strictly monogamous relationships or aren't sexually active.
The current U.S. policies demonstrate that paradox. Under current U.S. policies, all MSM are barred from giving blood at any point in life. But a man who has sex with an HIV-positive woman or commercial sex worker is only required to wait a year before giving blood. The same guidelines apply to women who have sex with men known to be HIV-positive.
It remains to be seen whether other countries will follow France's lead in lifting or loosening restrictions. However, Yu says many are likely to begin collecting epidemiological data on blood donor populations for the purpose of assessing whether reforming their policies is realistic from a public health standpoint.