Are Laura Dern and Baron Davis Dating? 'Star Wars' Actress, Former NBA Star Seen Kissing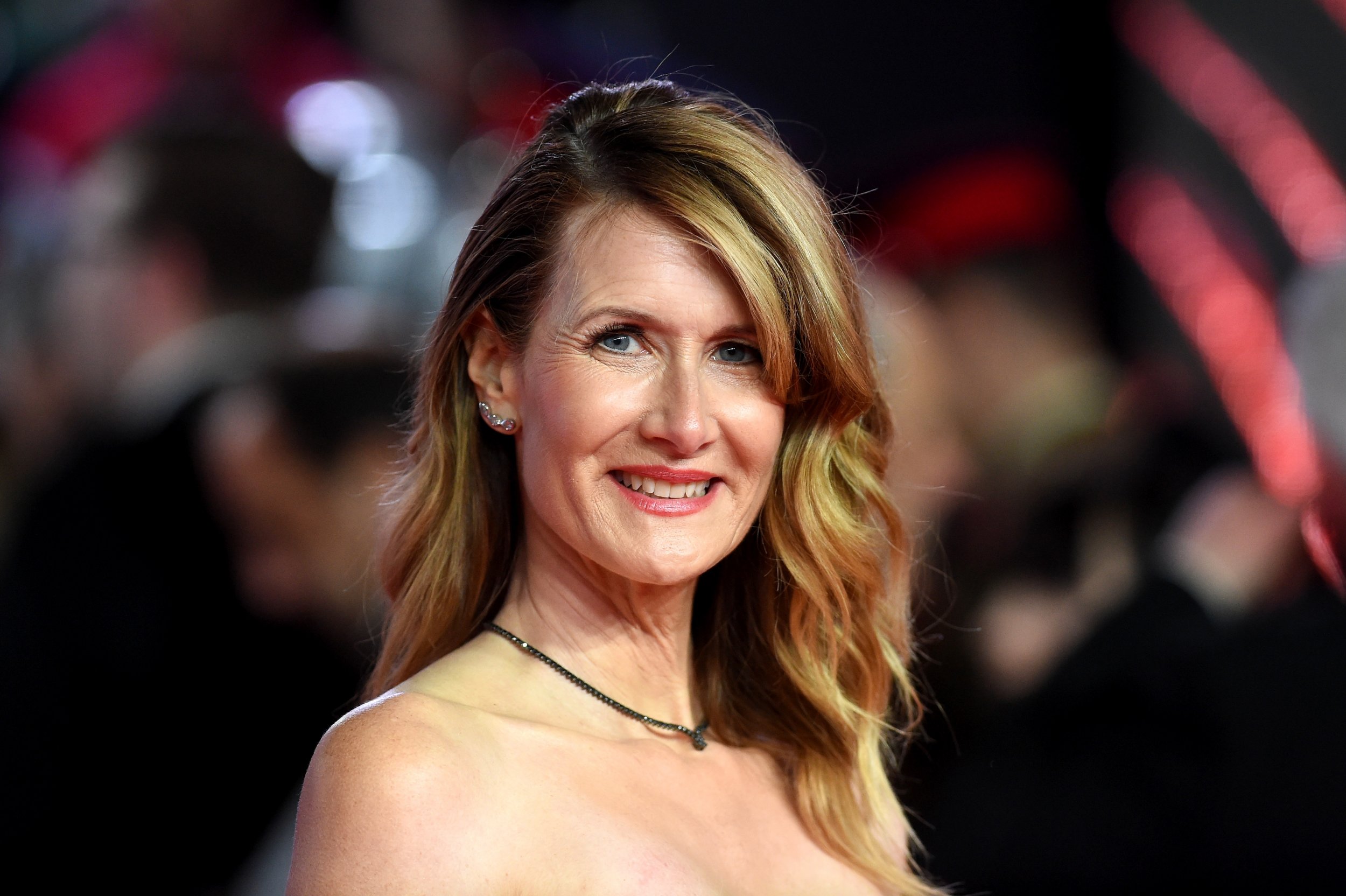 Actress Laura Dern and former NBA player Baron Davis were spotted kissing last week in Beverly Hills and seem to be involved in a relationship. The social media responses were a mashup of film Twitter, Star Wars Twitter and NBA Twitter.
Us Weekly published a report on the potential romance on Wednesday, a tipster telling the magazine the two were "talking, laughing and having a great time." They seemed "infatuated with each other" and "very much like a new couple in love."
Dern, 50, split with her ex-husband, musician Ben Harper, four years ago. Davis' wife, Isabella Brewster, filed for divorce this year.
Dern had a spectacular year. She appeared in a number of high profile projects, including HBO's Big Little Lies (winning an Emmy),Showtime's Twin Peaks, Netflix's Unbreakable Kimmy Schmidt, the movie Downsizing and, of course, the blockbuster film Star Wars: The Last Jedi. She recently described, in an interview with the Los Angeles Times, how important it felt to appear in a Star Wars film that was full of female heroes.
"Especially in the zeitgeist of all we're thinking about in terms of who women are in positions of power, and not being impacted by abuses of power—I just feel really proud to be part of that story line in a film that's being seen so widely, and by a generation of girls and boys that we're all raising," she told the Times. "All these characters are equally complicated, diverse and powerfully heroic…I just love it."
Davis, meanwhile, played in the NBA from 1999 through 2012 and attempted a comeback last year with the Philadelphia 76ers G-League affiliate The Delaware 87ers. Davis, who was always a fun player to watch, told the New York Times in 2016 that he hoped to make it back to the NBA after an untimely injury halted his career in 2012.
"In the back of my mind, I always thought about how I went out, being carted off of the [ Madison Square] Garden [court] on that stretcher," he told the Times. "So eventually, it was just like: 'Man, I have to say my peace. I have to go and push myself.' And that's what led me here. I'm a believer in starting from the bottom.'"
It wasn't clear how Dern and Davis met or how got together, but there was an excited reaction online: