Are Big Ed and Rose Still Together After '90 Day Fiance: Before The 90 Days?'
Ed "Big Ed" Brown is openly discussing his relationship with Rosemarie "Rose" Vega after 90 Day Fiancé: Before The 90 Days. The Season 4 star seems to be going strong with Rose, despite their inherent differences (and some rumors the pair already split.)
Big Ed revealed he is "definitely in love" to Us Weekly on Sunday. The conversation seems to imply he's still dating Rose, especially in Big Ed's other comments. "The only thing I can say is I got a bigger house and that's all I can say about that. I'm definitely in love," he said, before noting an improved relationship with his daughter. "Things are much better with my daughter [Tiffany]."
The season follows 54-year-old Ed meeting and falling for 23-year-old Rose as he travels to the Philippines to be with her. Rose has a four-year-old son, Prince, while Ed has an adult daughter. An early flaw in the pair's relationship seemed to be that Big Ed doesn't want any more children, but Rose does.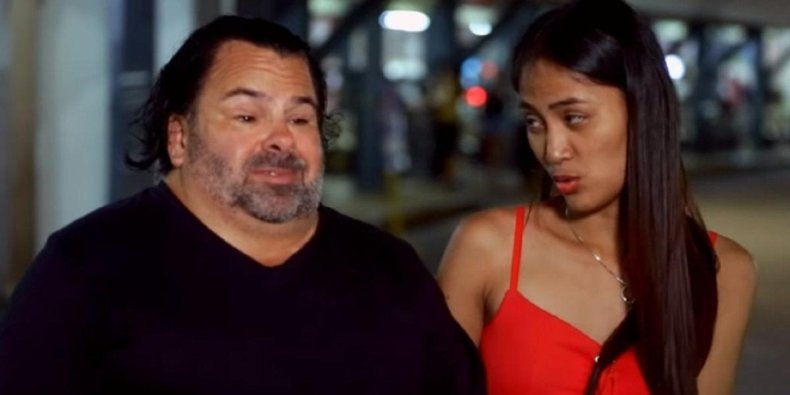 Recently, fans of the 90 Day series slammed Ed on his own Instagram for the way some of the pair's relationship has unfolded. The biggest piece of drama seemed to be when Ed asked Rose to take an STD test. While the question was awkward in itself, he then refused to also take one until he returned to America. This implied to Rose that Ed had trouble trusting the Philippines.
Fans seemed convinced that the pair had split since the show as Big Ed's Instagram account doesn't have much to say about the relationship. A lack of photos including Rose led some to believe they are no longer together.
While Big Ed could be bluffing, his comments seem to say they're still happy.
Apparently, the pair are made for each other. "Falling in love again after [more than] 20 years was the most scary and the most wonderful thing I've ever done," Big Ed noted. "I have a new chapter in my life, there's a new chapter in our lives and we're both very happy."
At the end of March, though, there was a major reason to doubt the couple really lasted. Photos that seem to be of Rose wearing an engagement ring, and with a man named Ejhay were reported by Soap Dirt on March 25.
Fans will need to wait for the end of the season to truly know if Ed and Rose are together, it seems. The show premieres each Friday at 8 p.m. ET.