Are Brandon and Julia Still Living Together in America? '90 Day Fiancé' Spoilers
Fans aren't certain that Julia and Brandon will last until the end of 90 Day Fiancé Season 8, but their Instagram presence appears to say they will. The couple, who is currently facing a pregnancy scare on the series, seem to be together and living on Brandon's family farm in Virginia, according to their recent posts.
This may shock some viewers, who have questioned the sustainability of the couple's relationship due to Brandon's parents. Julia, a Russian immigrant, just moved to America on the series. There, she planned to start a life with Brandon and marry him in 90 Days. Her bubble of relationship ideals burst quickly, though, when rules set by Brandon's parents got in the way.
For much of the season, Julia and Brandon were banned from sleeping in the same room. While that's since changed, Brandon's parents are still considered overbearing by many viewers. From mother Betty's decision to make Julia a gynecology appointment without consulting her, to her refusal to see the young couple wed on Mother's Day weekend, a common fan complaint states Betty is too involved in her son's relationship. Not to mention, Brandon is often slammed for being too submissive to his parents, which leaves Julia fending for herself.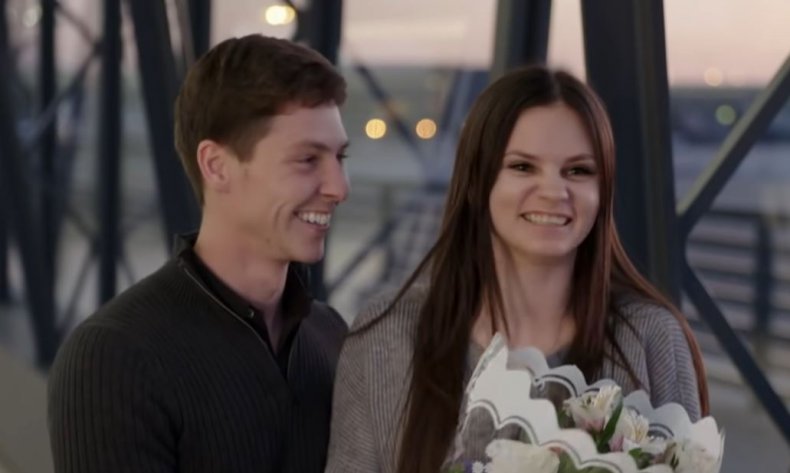 It's a widespread concern for viewers: the lack of independence allowed to the couple who are both nearing 30 and ready to start their own lives. But the family farm calls for additional hands, while Brandon's parents don't seem ready to let their son become a full adult.
Still, Brandon and Julia appear to be going strong after filming. Julia's Instagram is constantly filled with photos and videos of her life on the family farm. Recently, she even revealed the family adopted a dog, of whom she even calls herself the "mother." Julia also shared a snap on her Instagram feed that featured her in a white convertible, her lifelong dream car.
On Friday, Julia even shared a photo of the two via Instagram story and told her followers to have a good weekend. Of course, Julia could be using old photos, but the consistency of her farm-based content has led fans to believe she's happily living in America. That said, internet sleuths have yet to unearth any marriage license for the pair, which leaves questions of their current relationship status.
It seems likely Brandon and Julia are still happily together in America, and it also looks like they're still under Betty's roof. To find out what happens next, between their possible pregnancy and general lifestyle, you'll have to tune in at 8 p.m. Sunday on TLC.