Are Children Better Off Today Than 25 Years Ago? Yes and No, New Report Says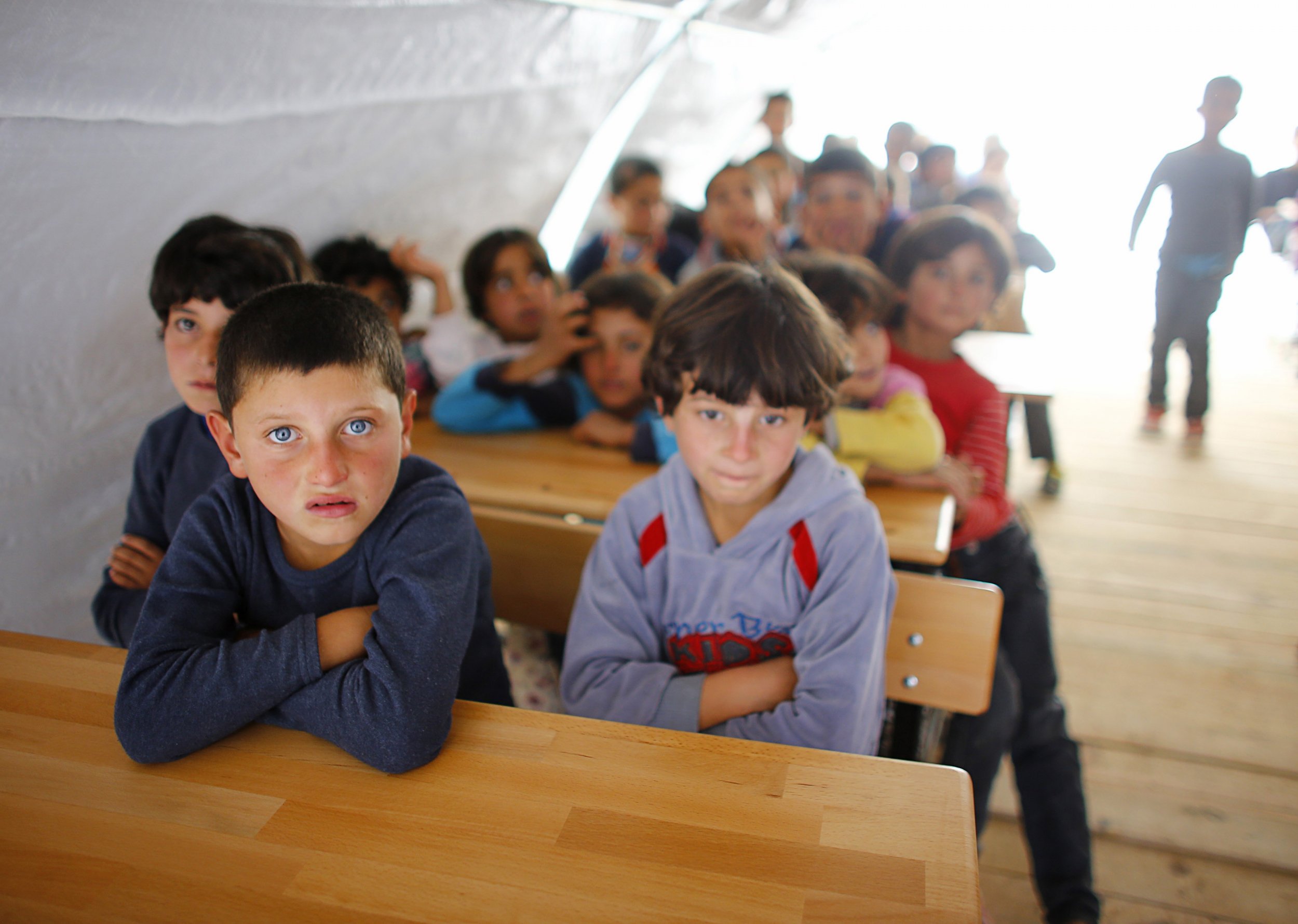 Twenty-five years since the United Nations ratified its Convention on the Rights of the Child, have the lives of the world's children improved? A new report tried to answer that question and found some gains among ongoing and long-standing challenges.
Examining the quality of life for children in 190 countries, the report card by the University of California's World Policy Analysis Center found that while child mortality has been halved and more children are graduating from school since the convention was signed in 1989, major issues remain, including child labor, child marriage and discrimination against children with disabilities.
The center analyzed data on policies in all 193 U.N. member states in its report, which was published online to coincide with the convention's 25th anniversary week.
"Children are better in deep and crucial ways, including things like halving child mortality. At the same time...there are important areas where countries have not done what they committed to," Jody Heymann, dean of the UCLA Fielding Public School of Health and director of the World Policy Analysis Center, tells Newsweek.
Nonetheless, the Convention on the Rights of the Child, signed a quarter-century ago Thursday, is a "truly remarkable global agreement," says Heymann. "Not only is it the global agreement with the most ratifications of any, but it does commit countries to all of the basics that matter to children and youth."
The world now has a record 1.8 billion young people between 10 and 24, and 9 out of 10 of them live in developing countries, according to the United Nations Population Fund. In "The Power of 1.8 Billion," released Tuesday, the Population Fund notes there are now more young people than ever before. "Never again is there likely to be such potential for economic and social progress," the report's authors state.
But the challenges facing the world's youth are significant. Worldwide, 168 million children are still involved in some form of child labor, and nearly half of the countries that ratified the convention still allow children to work in dangerous professions like mining and factory work.
While life has improved dramatically for both genders, with lower death rates and more children graduating from schools, girls are still disadvantaged when it comes to child marriage and secondary school.
This could be improved by making secondary-school tuition free, says Heymann. "That more than a third of low-income countries manage not to charge tuition for secondary school shows there's a way [for tuition-free schooling]," she said.
Under the convention, all children are guaranteed a right to education, although 24 percent of countries that ratified the document charge school tuition before the end of secondary school, the report found. Those fees create a barrier, particularly for girls and children in poverty.
This issue is compounded by the issue of child marriage.
"When girls marry young, they end up having to leave school. They give birth young, with both higher death rates for the mom in childbirth and higher death rates for the infant," says Heymann.
Nearly 700 million girls are married before the age of 18 around the world, and child marriage disproportionately affects girls, according to the report. Niger has the highest rate of child marriage, at 75 percent, followed by the Central African Republic and Chad, both at 68 percent, and Bangladesh, at 65 percent, according to Girls Not Brides, a partnership of organizations working to end child marriage, Heymann suggests the term should be "girl marriage," as it disproportionately affects them.
A majority of countries have set 18 as the legal age to marry, but many loopholes exist that allow parents to agree to let their children marry younger.
The consequences can be devastating. Girls married before age 18 are more likely to experience domestic abuse, and girls who give birth between ages 15 and 19 are twice as likely to die during childbirth, compared with those who deliver in their 20s. For girls under 15, the rate is five times higher, according to UCLA's findings.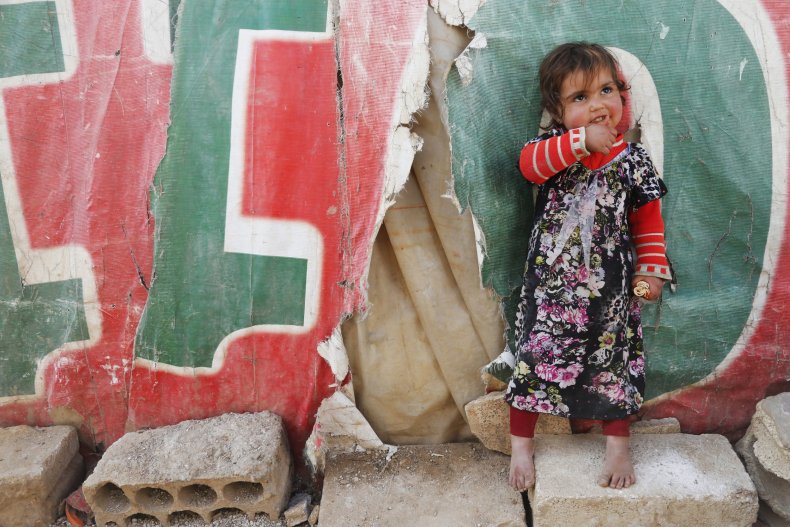 Conflict has also left millions of children vulnerable. Violence and upheaval from the ongoing civil war in Syria has left 1 million children living as refugees in neighboring countries, and 2.8 million children are no longer in school, UNICEF said in July.
When it was adopted in 1989, the convention established the rights of children globally, including protection from discrimination and violence, an acceptable standard of living and access to housing and education. Only three U.N. countries, Somalia, the United States and South Sudan (which was not a country in 1989, when the convention was adopted), have yet to ratify it.
"It's a tremendous loss globally because we're so close to unanimity," Heymann says about the U.S.'s decision to not ratify the convention. "It's also a real loss to American children, compared to other high-income countries. U.S. children have relatively high rates of infant mortality; they do not score as well as they could on educational tests. We could do better by our own children."
The U.S. signed the treaty in 1995, but ratifying treaties means going through the same process as amending the Constitution, The Economist points out. The convention has never made it to a Senate vote, where it must be approved by a two-thirds majority. Concerns over American sovereignty and the rights of parents to make decisions in raising and disciplining their children are two objections to U.S. ratification of the agreement.
U.S. laws generally comply with the treaty's protections, but one notable exception is the ability of the U.S. to put under-18s in jail for life without parole. Children as young as 12 can also be sent to work in "gruelling and dangerous" farmwork, Human Rights Watch reports. These working conditions are often far more hazardous than those in other industries, the group says.
"Although Presidents Clinton and Obama have supported ratification, opposition by Republicans in the Senate has made it clear that the treaty would not pass," The Economist said.
The U.S. has an infant mortality rate of 6 per 1,000 live births, the same as Bosnia and Herzegovina and twice as high as other developed countries such as Ireland, Denmark and Germany, according to data from the World Bank.
Parental leave is also a point of focus in the report, given that the first year of a child's life has the highest mortality rate. Ten weeks of paid maternity leave equal a 1 to 2 percent reduction in infant mortality, according to a 2011 study by the Future of Children, a collaboration between Princeton University and the Brookings Institution.
Ninety-six percent of countries guarantee some form of parental leave for mothers and fathers, but only 49 percent guarantee paid leave for dads. The U.S. is the only high-income country that doesn't have federal laws guaranteeing women or men paid leave after a child is born. The Family and Medical Leave Act entitles employees to 12 unpaid weeks of leave to care for a newborn, but it's primarily left up to businesses.
"Whether or not moms take leave during that year is central in their ability to breastfeed," says Heymann. Breastfeeding is recommended by the World Health Organization in the first six months of an infant's life for its nutritional and developmental benefits.
Parental leave, be it maternal or paternal, is also important in terms of other health interventions for children, like access to immunizations, Heymann says.
While there is still progress to be made on improving the lives of children 25 years after the treaty's ratification, ending practices like child marriage require social and cultural, not necessarily economic, solutions, says Heymann.
"There are some things that don't cost money to do, but are still [needed] to fill the gap," she says.