Are Chris and Katie Together After 'Bachelor In Paradise?' New Details Emerge
Another Bachelor In Paradise couple has split. Chris Bukowski and Katie Morton announced their ended engagement on Tuesday in a joint Instagram statement.
Bukowski and Morton were engaged on the Summer 2019 season of Bachelor In Paradise, and immediately expressed relationship issues on the show's final episode. They seemed to iron out the problems, though, until rumors started that the pair may longer be together when Morton was seen solo on a Bachelor alumni winery trip in November.
The former couple didn't reveal a particular reason for the split in their statement.
"One of the many lessons this life has taught us is that it's okay to be stubborn in the pursuit of happiness," the text read. "To fight for what is real and good, and that often times the hardest thing and the right thing are the same. We've reached a point in our story where we agree it's best to go our separate ways. We have chosen to love and respect each other as friends because that's the base of our relationship, and it's what is most natural for us."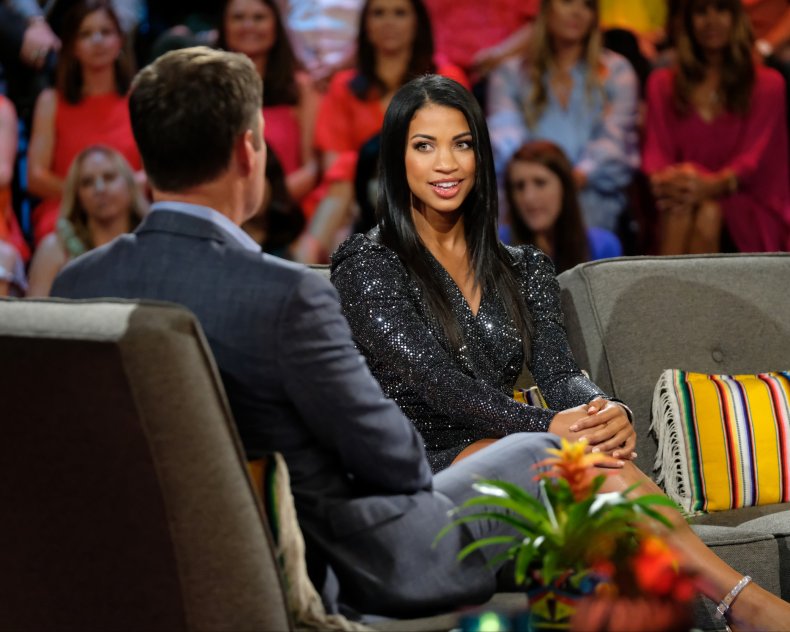 "We are incredibly thankful for the support we've received from our family, friends and everyone who supported us throughout our journey — from paradise to this moment. We are grateful for everything that we've learned in this chapter, and are hopeful for what is to come in life and in love for both of us," the statement continued.
Bachelor viewers were skeptical of the relationship after Paradise, seemingly because the pair had publicly spoken of their struggles. Former contestant Jared Haibon stuck up for the couple via Instagram comments when fans questioned why Bukowski was not on the winery trip, which was seemingly made up of couples except for Morton.
"He couldn't make it but him and Katie are still together," Haibon wrote. He then responded to another comment acknowledging that "they're together and very happy."
Fan concerns about Morton and Bukowski's relationship sparked during the September Bachelor In Paradise season finale when the couple expressed doubts that they were meant to be together.
"I just put in so much effort every day and I love him so much, but I put in so much that my tank empties and if I'm not getting it filled, I break down," Morton revealed on the show. "I fell in love with potential that may never come to fruition, but I'm just praying it does."