Are Clare Crawley and Dale Moss Still Together? 'Bachelorette' Spoilers
Spooky season is here, but you don't need to consult a psychic to predict what's about to happen with Clare Crawley and Dale Moss. The Bachelorette started her season with an unprecedented confession that she was Moss as her future husband, just seconds after meeting him.
It begs the question: was Crawley right?
While it's a bit too soon to say if the pair are married, or considering such a giant step, there are already spoilers available that point to the pair's relationship after The Bachelorette. Yes, it appears Moss and Crawley are still together, and that may even be the reason this season of The Bachelorette looks nothing like seasons past.
Spoilers from blogger Reality Steve claim Crawley and Dale are still together after filming, though there's no official confirmation the pair are engaged. That being said, it seems awfully likely.
"I do know they're still together, and probably engaged," Reality Steve's September 30 spoilers explained. "Do I know for a fact they're engaged? No. But I assume they are based on things I've heard."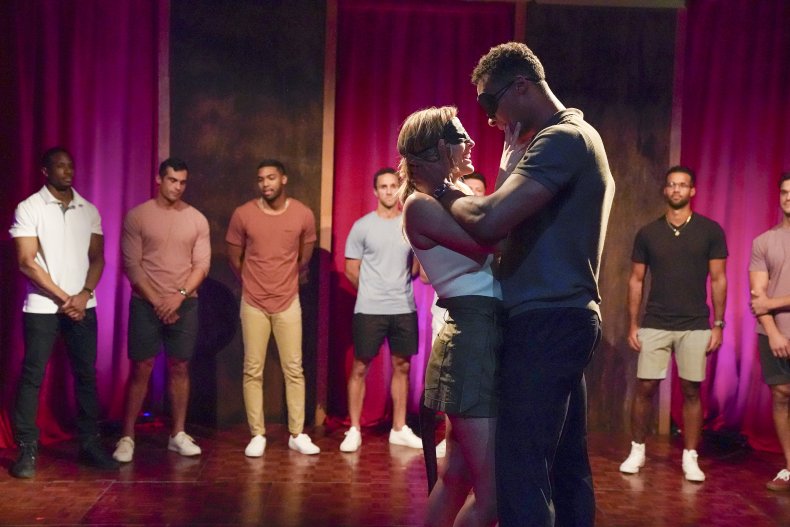 If that's true, it means after less than two weeks of filming, Crawley and Moss decided to commit to each other. It fits with the storyline. Tuesday night's episode will see some of the men angry with Crawley for her displays of affection with Moss. A teaser for the drama even showed Crawley questioning why none of the men wanted to spend time with her.
How quickly it will all unfold isn't yet clear, nor is when, or where, Moss would propose to Crawley. It truly seems wild the pair would get engaged immediately when Crawley decided to stop filming the show. But she did call Moss her future husband, right?
What we know for sure is that Moss and Crawley are still together, unless something unexpected threw a wrench in their relationship in the last few weeks. Nothing is impossible in the Bachelor universe, so we'll have to wait and see how it all plays out.
Meanwhile, we're also waiting for the series to acknowledge that Tayshia Adams will be stepping in to take over the Bachelorette position. Host Chris Harrison has already seemed to confirm the Bachelorette change-up, but editing for the show has been treating fans as if they're oblivious to the chatter that's been circling online for months.
Hopefully, Tuesday's episode will let us all in on more of the plan, and give us a timeline for Crawley's love story and all of the unknowns surrounding Adams's journey, too.