Are Concerts Safe? Ariana Grande Explosion in Manchester Thought to Be Latest Music Venue Targeted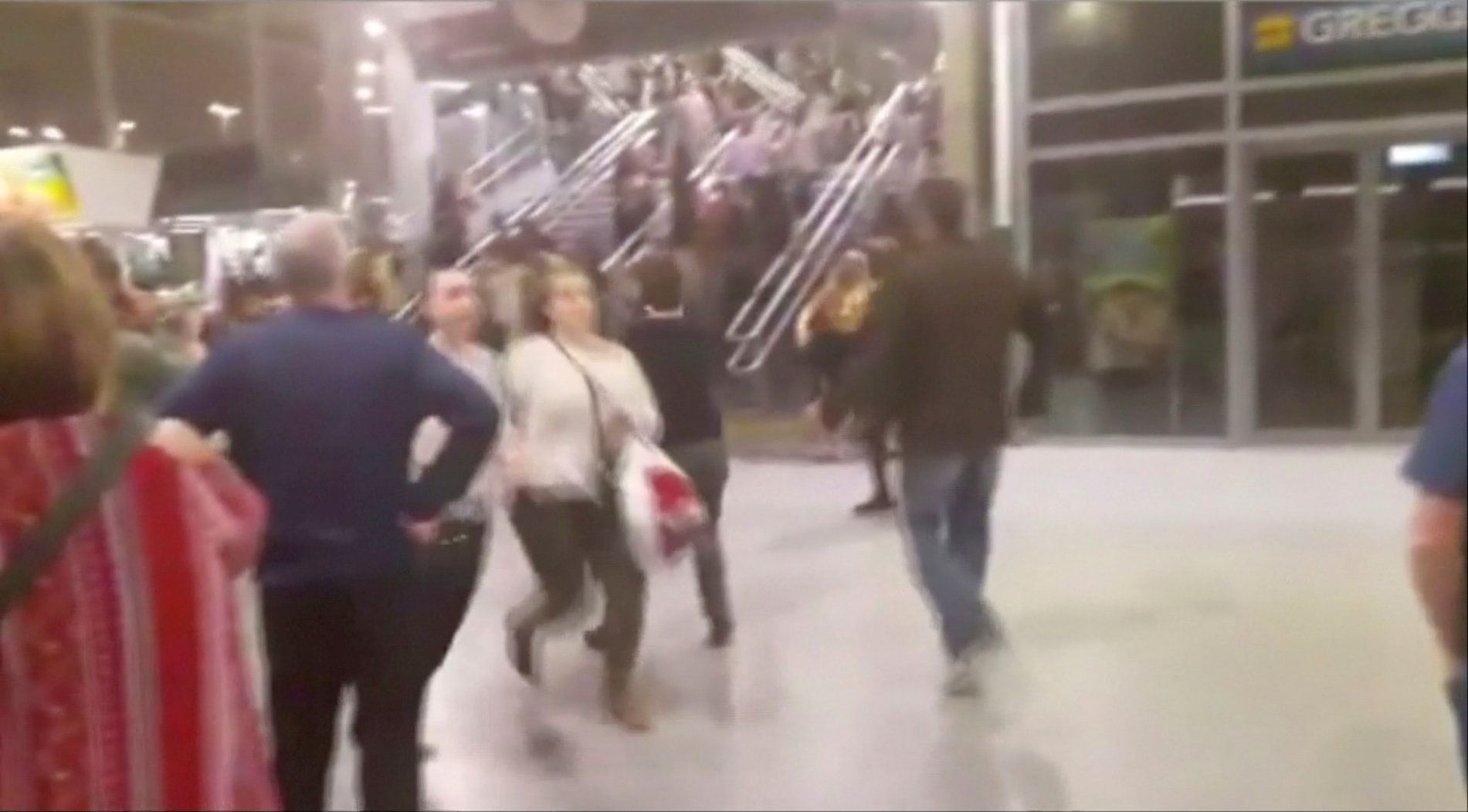 An explosion at an Ariana Grande concert in Manchester, England, which left at least 19 people dead on Monday, is believed to be the latest attack on a music event and could lead to increased security at similar venues in the United States.
Related: ISIS supporters celebrate Ariana Grande concert explosion in Manchester
Police said they were investigating the incident as a "terrorist incident until we have further information." British Prime Minister Theresa May added, "We are working to establish the full details of what is being treated by police as an appalling terrorist attack."
The incident happened just moments after Grande had finished her headlining set at the sold-out 21,000-capacity Manchester Arena. After the attack, the American pop singer tweeted that she was "broken. From the bottom of my heart, I am so so sorry. I don't have words."
Hours after the incident, the U.S. Department of Homeland Security (DHS) said it was "closely monitoring the situation" and that it was "working with our foreign counterparts to obtain additional information about the cause of the reported explosion as well as the extent of injuries and fatalities." However, it said there was no current threat to music venues in the U.S.
"At this time, we have no information to indicate a specific credible threat involving concert venues in the United States," a statement read. "However, the public may experience increased security in and around public places and events as officials take additional precautions."
It is not the first such attack on a European concert venue. In November 2015, gunmen killed 90 people at the Bataclan concert hall in Paris during a performance by American rock band Eagles of Death Metal. The Islamic State group (ISIS) later claimed responsibility for the killings as part of a series of coordinated attacks on the French capital. A suicide bomber who injured 15 people outside Ansbach music festival in Germany last July has links to ISIS as well.
No group has claimed responsibility for the incident in Manchester.
Last September, the DHS and the FBI issued a warning that home-grown individuals inspired by ISIS were turning their attention away from military targets toward venues containing large numbers of civilians, such as concerts and sporting events. The warning came four months after 49 people were killed in a shooting at an Orlando, Florida, nightclub.