Are Darcey and Tom Still Together in Real Life? What '90 Day Fiancé' Couple Is Up to After Filming
Darcey Silva is back for another season of 90 Day Fiancé. This time, the TLC star will be featured on 90 Day Fiancé: Before the 90 Days Season 4 with Tom Brooks.
Brooks and Silva were a leading couple on Season 3 of the 90 Day Fiancé spinoff. In it, Silva spent time with Brooks in his hometown of England. He was seen giving her a house key, and both confirmed they saw a future together.
Shortly after Silva returned to America, though, Brooks ended the relationship. The pair apparently got back together before filming the reunion special for Season 3, and will pick up as a couple again in Season 4.
The relationship comes after Silva was featured on the show with former flame Jesse Meester. Now Meester seems to be entirely out of the picture as Silva focuses on rebuilding her relationship with Brooks.
Fans may wonder if Silva and Brooks are in a relationship in real life. Though the two are back together on the series, Silva has admitted there may be trust issues in play. A preview for Season 4 showed Silva telling Brooks she doesn't trust him.
Silva opened up about her relationship with Brooks in an interview with Entertainment Tonight.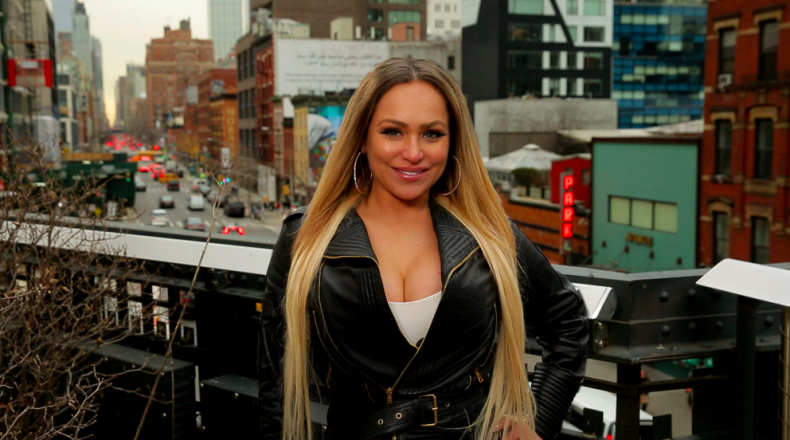 "Tom and I, we have a unique situation this time around and he knew exactly what I was referring to," she said. "I'd been trusting Tom, and in that moment, there was something I felt like he needed to share with me and he hadn't. So I wanted him to open up about it and I just put him on the spot in that moment, because I wanted to catch him off guard. I wanted to see how he was gonna respond to what I was asking him. He knew how I felt about that and it hurt, but he did answer very honestly."
She also seemed to imply Season 4 will bring good things to the couple. "I have a lot of respect for the relationship that we have, and I think I learned how to just stay more open and loving for myself as well," she explained. "To receive love, you have to love yourself first."
In addition, Silva said the tears this season won't be as painful. "I think this time around, you'll see a little less tears -- maybe happy tears."
However, social media tells a different story. Silva called herself single on Instagram in September and claimed she's moving to Los Angeles. Brooks has also been open about a new relationship online. He claimed he'd be moving to New York with her.
Brooks was also spotted getting coffee with Meester, Silva's ex. It appears neither Silva nor Brooks follow the other on Instagram.