Are Dean and Caelynn Together After 'Bachelor In Paradise?' Spoilers Look Inside Their Dramatic Future
Week two of Bachelor In Paradise saw a possible relationship begin to form between Dean Unglert and Caelynn Miller-Keyes, two controversial Bachelor stars. In paradise, relationships ebb and flow, so there's no telling if new, or even strong, couples in the show's early weeks will last until the finale. Spoilers from Reality Steve say Bachelor In Paradise will host three engagements this summer. But will Unglert and Miller-Keyes be one?
Unglert has been featured on Paradise before. He was famously caught in deep drama with Kristian Schulman, who happens to also be on Paradise in Summer 2019. In Season 4, Unglert couldn't make up his mind as to which woman he wanted to be with, though he fed Schulman romantic words throughout the season until he couldn't be clear on his intentions.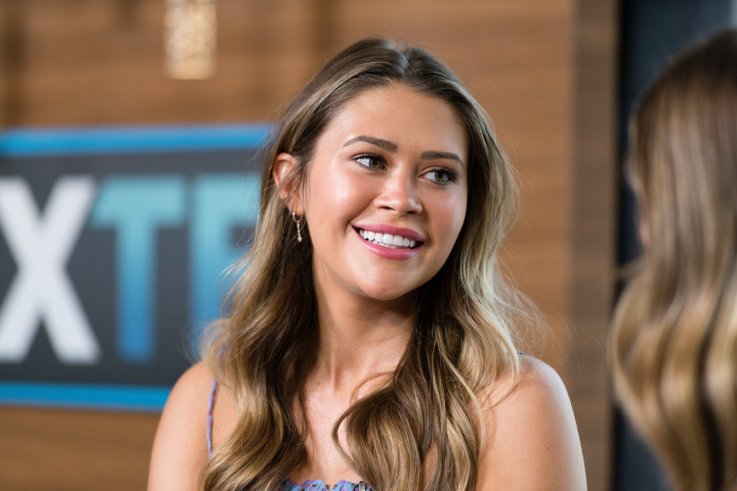 Miller-Keyes has come under fire during the current Season 6 for a pre-show fling with Blake Horstmann. Horstmann had sexual encounters with both Miller-Keyes and Schulman last summer on back-to-back nights—not to mention flew to Alabama to meet Hannah Godwin before the summer series began filming—which made him the early season villain. As the show aired, though, Horstmann publicly posted some of Miller-Keyes' texts asking for sex the night they met up at Stagecoach Festival. The said aggressive texts have led some to think Miller-Keyes may be the bad guy.
So what will happen with the two formerly-dramatic contestants on Season 6? It's important to note Unglert arrived in Paradise looking much different from his past appearances. Not only did he grow a bushy mustache, but Unglert now lives in a van, and admitted he only bathes at friend's homes or in rivers.
Miller-Keyes admitted she likes to travel and would love a traveling buddy, in the pair's first one-on-one date, which aired last Tuesday. From there, the pair had a steamy kiss in a pool, and Miller-Keyes said it was the most romantic interaction she'd had on the beach show.
But trouble in Paradise is brewing, according to spoilers from Reality Steve. The spoiler site claims Unglert will give Miller-Keyes a rose, but their relationship won't last long. After giving the rose, Unglert will leave Paradise, spoilers claim, as he doesn't see a future with Miller-Keyes.
Miller-Keyes will later couple up with another Paradise man, Connor Saeli, but Unglert will return to try to win her back. Though there's some confusion on who to pick, Miller-Keyes apparently leaves Paradise with Unglert, and the pair are currently on a world excursion.
TMZ spotted the pair in a West Hollywood tattoo shop over the weekend, where Unglert was apparently adding to his ink collection.
Are Dean and Caelynn Together After 'Bachelor In Paradise?' Spoilers Look Inside Their Dramatic Future | Culture