Are Evelin and Corey Still Together After '90 Day Fiancé' Star Ditches Partner at Airport?
90 Day Fiancé: The Other Way star Evelin tried to make it work with Corey in Washington, but she missed home too much. Instead of living in America like participants on 90 Day Fiancé, Corey decided to move to Ecuador to be with his partner. Evelin went first, but when Corey finally arrived in Ecuador, it appeared Evelin had ditched him.
Before leaving the U.S., Corey's relationship was precarious. Even though he was uprooting his life to be with Evelin, she only said she was "hoping" the relationship would work out. She didn't give him any further reassurances either. More, this is after Corey gave her $40,000, which allowed Evelin to buy a cocktail bar and rental properties. All of them are in her name, not his.
"It's very scaring, especially if she's seeming on the fence about things. It's really not cool," Corey revealed during the episode. "I think a lot of people would break up with Evelin if put in my situation, but I love her."
When he finally got in touch with Evelin, she told him to take a bus to her hometown. "You're a big man, and you can come all the way here," she said.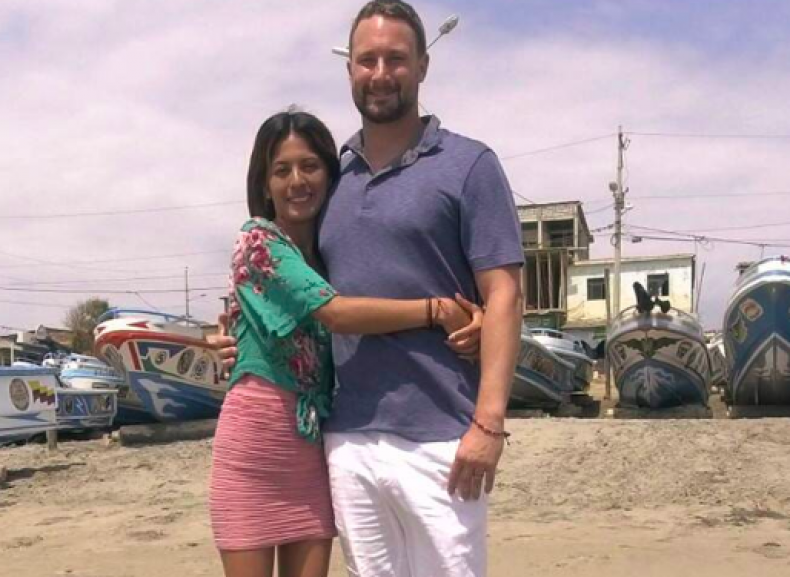 So are Evelin and Corey still together?
Distractify predicted things don't look well for the lovers. It's hard to tell definitely since both of their Instagram pages are private.
The account of their cocktail bar, Cocteles del Paraiso, however, is public. There are various pictures of adult beverages, as recently as Monday. However, the last time Corey was featured on the page was last year.
Their relationship started like something out of a movie. "One day, I see this girl, she's super pretty and she comes walking up to me," Corey said about seeing Evelin for the first time. "After two weeks in this beach paradise, Evelin invites me to go back to her town."
In earlier episodes, Corey was nervous about moving to Ecuador. "Engabao is covered with pigs," he said about Evelin's hometown. "It's very scary, it's very third world." He added, "I was crazy about Evelin from the moment I met her and to show her that I'm 100 percent committed to her, I started helping out financially in Ecuador."
To find out what happens next, don't miss Monday's 90 Day Fiancé: The Other Way at 9 p.m. ET on TLC.