Are Geoffrey and Varya Together After '90 Day Fiancé: Before The 90 Days?' What We Know
90 Day Fiancé is a reality franchise known for providing ample drama and endless questions about relationship statuses. It seems nearly every relationship is up in the air, with questions of compatibility and true intentions. While Season 4 of 90 Day Fiancé: Before The 90 Days continues to confuse viewers, some hints about each couple's fate are available on social media.
Varya and Geoffrey are one super controversial couple on Season 4. Most of this has nothing to do with Varya: in fact, compared to Geoffrey, most fans love her, despite a handful of claims her behavior appears manipulative, and that she is just trying to get to America. The more common comments point to Geoffrey's criminal past and possibly an abusive relationship.
Much of the season surrounds the fact that Geoffrey was once incarcerated for dealing drugs. He spends episode after episode worrying about how to tell Varya.
But fans are concerned about something else. Alleged divorce papers from Geoffrey's second marriage surfaced on Starcasm when the show aired. In them, his ex-wife apparently alleged Geoffrey raped her. This sparked a Change.org petition for TLC to remove Geoffrey from the show. Clearly, he's still featured despite the rumors.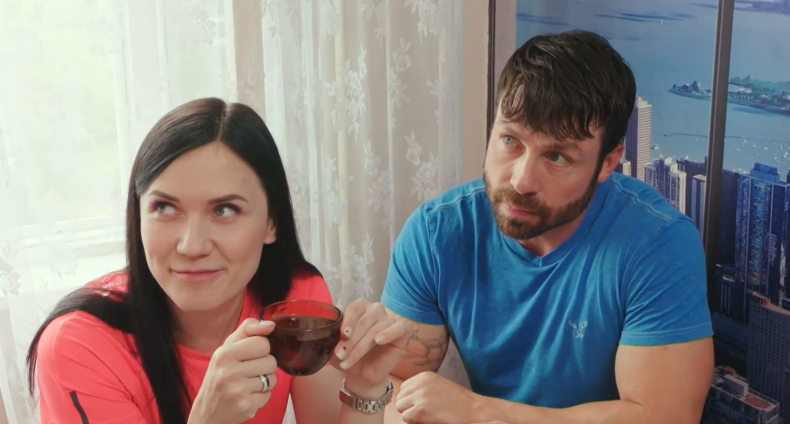 Geoffrey appeared in court in January for charges relating to physical abuse. His ex-wife claimed in June 2019, Geoffrey attacked her and disabled their house phone. She escaped, and called 911 from a neighbor's home, USA Today reported in January. This topic isn't featured on the show.
It's no surprise fans consistently say that Varya needs to be careful in the relationship in weekly Twitter conversations.
If Varya and Geoffrey are still together after filming is unknown. The pair haven't been actively posting anything about their love lives...which makes sense given the nondisclosure agreements they'd likely signed when filming. This means they legally can't reveal too much until the show's finale airs.
Still, they've given hints that they're still in contact, or together. The pair do follow each other on Instagram and have posted a few memories from their relationship.
In mid-March, Varya posted the first photo she and Geoffrey took together. Her Instagram caption was lengthy and recapped their first meeting. Varya recounted the awkwardness between herself and Geoffrey, as well as his persistence that she stay the night with him, despite just meeting. The caption isn't overly loving: it's rather a remembrance of the moment that played out on screen.
At the end of March, she posted a more cryptic message about forgiveness in love, and how the two must exist together.
Geoffrey hasn't been as vocal about his relationship with Varya on social media. A few of his captions feature notes about the show, but most of his posts are reflective and deep.