Woman's Reason for Ignoring Pregnant Sister's Baby Shower Registry Praised
A woman has been left hurt after her sister rejected her personalized baby shower gift because it wasn't on the registry.
In a Reddit post 29-year-old user LoxerEss describes how her sister, 26, recently had her baby shower and had a gift registry.
"I didn't buy anything off of that though" she explains, "I had ordered custom-made onesies with my niece's name on it, and a changing pad. I don't have much money, I have a geriatric dog who costs a lot. I thought the gift I gave [were] cute and meaningful, and that she'd also be getting a lot of other gifts."
She reveals that at the baby shower, her sister pulled her aside and confronted her about not going off the gift list, to which she replied that she believed the list just provided suggestions. The pregnant sister allegedly called the OP's gifts "useless" and walked away and even their mother has criticized her gift choice. LoxerEss is now "upset because I was excited about my gift and wasn't aware that a registry was so important."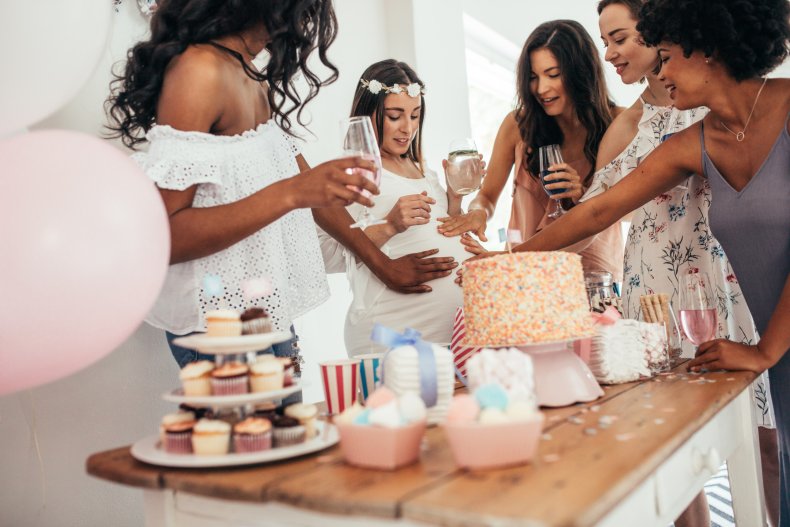 Newsweek spoke to etiquette expert Lisa Mirza Grotts about the delicate sisterly situation.
"A baby shower with a gift registry is a guideline for guests," she said. "If you can shop within it you know you are giving exactly what the mother to be needs. However, if you have planned something meaningful off the list, that should also be graciously appreciated.
"I don't think it was right for the sister to call the presents 'useless.' The only thing we have control over in this world is our own behavior," Mirza Grotts said. "Always be kind so you never have to rewind. It does not matter where the gift comes from. It's the thought that counts.
"A gift of any kind should garner this response: thank you. Whether the giver bought something on the registry or not, the mother-to-be should have been gracious about the gift. We get when we give. The giver spent ample time on a thoughtful gift and should have been received as such."
Users on Reddit supported the OP.
Wild_Butterscotch977 agreed with Mirza Grotts: "Registry IS just a suggestion. Gifts are supposed to be given freely and accepted graciously. She's acting entitled."
Sad_Affect1104 said: "Being gracious is still the most basic of good manners. Her sister was rude."
Newsweek has reached out to user LoxerEss for comment.
If you have a family dilemma, let us know via life@newsweek.com. We can ask experts for advice, and your story could be featured on Newsweek.