Are Hannah Brown and Rachel Lindsay Still Friends After N-Word Controversy?
Former Bachelorette Hannah Brown was slammed this weekend for saying the N-word, and another former Bachelorette wasn't happy about it. Rachel Lindsay, the first black Bachelorette, spoke out about Brown's inappropriate use of the word, which she revealed when sharing a video of herself singing along to the song Rockstar by Da Baby on Saturday. Lindsay explained it's never appropriate phrasing for a white person, and Brown "shouldn't be given a pass."
Brown has already apologized after initially claiming she didn't think she said it. "I owe you all a major apology," Brown admitted on her Instagram story Sunday. "There is no excuse and I will not justify what I said. I have read your messages and seen the hurt I have caused. I own it all. I am terribly sorry and know that whether in public or private, this language is unacceptable. I promise to do better."
Lindsay unpacked Brown's actions and apologies on Sunday. She hosted an Instagram Live segment that explained why the word is so offensive. You can watch the full video, which was praised by other Bachelor franchise alumni, here.
"I thought, instead of me dragging her, which is what people wanted me to do—and I'm not necessarily in the business of doing that—I thought, let me just pull a verse out of the bible.
Lindsay explained the bible promotes peaceful confrontation when someone offends you. So, that's what she did with Brown. She revealed she reached out to the Bachelorette independently to express her hurt.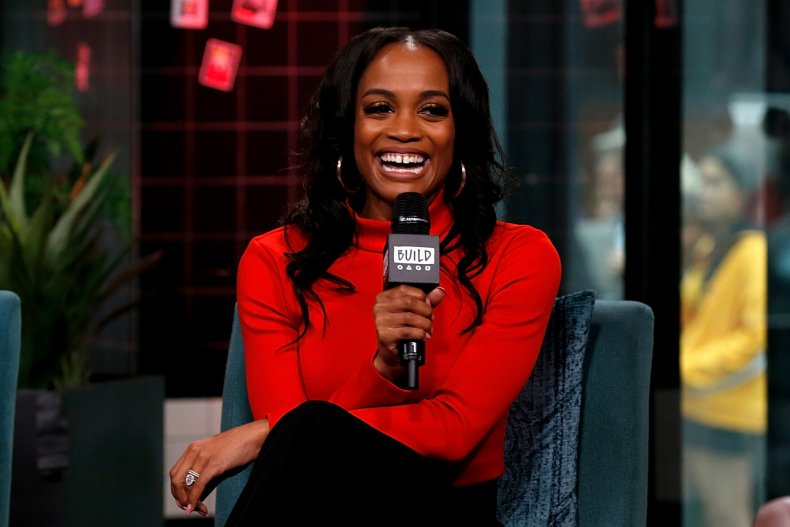 "I thought, 'Let me challenge this person to use their platform,' because last night it was used in a different way, so let me challenge them to use it in a better way, right?" she explained. "Maybe it was a mistake, maybe they didn't realize the intention behind it, so let me give them the opportunity to now correct that mistake."
The details of that conversation remain known only to Lindsay and Brown, but one thing is clear, Lindsay wasn't happy with the outcome. "I am personally hurt and offended that I gave someone the opportunity to do that, and it wasn't done," she said.
Lindsay alleged that what she asked Brown to say or do publicly didn't happen after they talked. Instead, Brown apologized in a text post on her Instagram story. But Lindsay thinks Brown should have done more and she explained why.
"It's easy to make a statement, it's easy to hide behind words, but when you're bold enough to say the N-word on camera, on your platform, then you need to be bold enough to use your face on camera and apologize in the same way that you said the word," Lindsay said on Instagram. "I'm not discrediting the apology I'm just saying we can't give people a pass for this. You have to hold people accountable for what they're doing."
Brown's video of her N-word use has been deleted, and she's been silent on social media past her apology.
Are Hannah Brown and Rachel Lindsay Still Friends After N-Word Controversy? | Culture