Are the Hedge Funds as Evil as Ever After GameStop? | Opinion
Well, kind of back to normal. GameStop fell closer to earth. The stock market was up for the week—the S&P 500 climbed 4.7 percent. Maybe, now, we'll even see New York Mets owner, and hedge fund big, Steve Cohen, back on Twitter after fleeing from all those day traders. Here's what I have in store for you in On the Street: the winners and losers, so far that is, in the GameStop/Reddit/Robinhood smackdown; Amazon's Jeff Bezos and why this may not be his last rodeo as CEO; and some of the lessons learned from the strange disappearance—and re-emergence—of Alibaba founder Jack Ma. Also: a couple of guest star contributors this week. Bill Powell, a Newsweek senior writer and former China bureau chief for Fortune magazine, my old place, weighs in on Ma. And Peter Carbonara, a Newsweek senior editor, lends a hand with the GameStop rumpus. Plus: the Kinks and Patti Smith make an appearance in the Jukebox. So, let the column begin: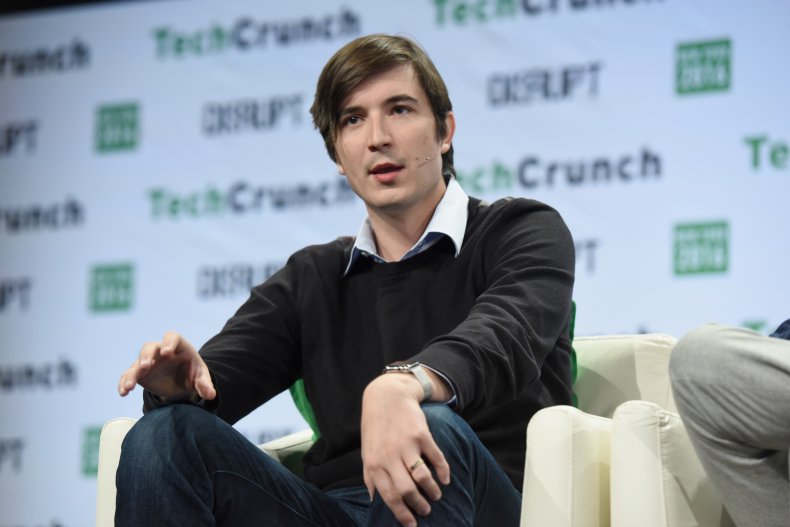 GameStop Winners, Losers and Winner/Losers: The story still has legs. Ignore columnists who tell you the day trader crusade is a blip. There are hearings in the House of Representatives coming up on February 18—and I would guess some action on the Senate side at some point. The CEO of Robinhood, for instance, will be grilled about his firm's controversial trading restrictions on GameStop, AMC, Tootsie and other day trader favorites. In any case, here are a few folks who came out ahead in this whole thing—and others who were scorched by the war between the Reddit crowd and the professionals. Or both. Meanwhile, as I write this the GameStop is around $64 a share. Not nearly its 52-week high of $483. But then again, a good bit above its 52-week low of $2.57. Someone still loves GameStop. I know I do.
WINNERS: Keith Gill. The 34-year-old trader, AKA "DeepF—ingValue" and YouTube's "Roaring Kitty," has been credited with launching the the GameStop buying frenzy and teaching hedge funders a lesson or two on Reddit's WallStreetBets forum. "I support these retail investors, their ability to make a statement," he said in an interview with The Wall Street Journal. Downside: He is now, according to reports, getting a close look by regulators. Maybe he should invest the old fashioned way: get a job with a Wall Street firm, pump his positions on CNBC, and all will be OK. On the plus side for Gill: can a book and a Netfix deal be far behind? WallStreetBets founder, Jamie Rogozinski has apparently sold his life story.
LOSER: U.S. Treasury Secretary Janet Yellen. The whole fiasco has put the spotlight again on her outside speaking fees. According to Politico, she has been paid $7.2 million from big companies, including $810,000 for assorted talks and webinars from Citadel LLC, which is owned by the same guy, hedge-fund billionaire Ken Griffin, who owns Citadel Securities—reportedly Robinhood's biggest customer. Not a great look for a great public servant, which Yellen is.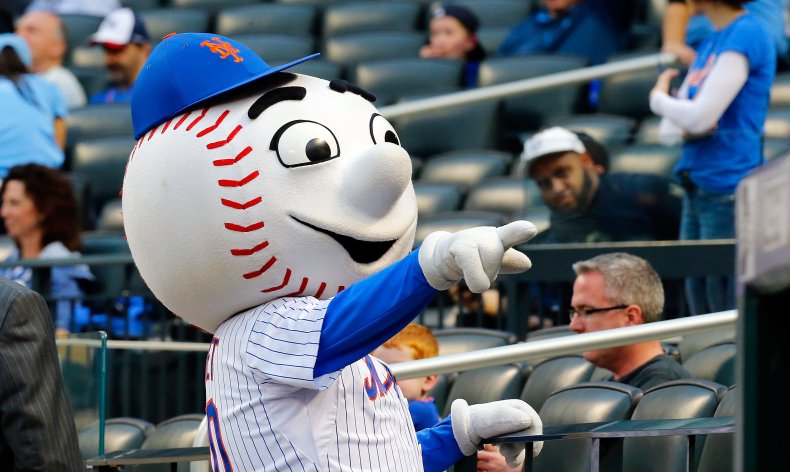 WINNER: Senvest Management. The hedge reportedly made almost $700 million from GameStop the old-fashioned way: they researched, met management —and actually started to buy shares of the company last September until it accounted for 5 percent of GameStop's stock. Said one of the firm's owners to The Wall Street Journal: "When it started its march, we thought something is percolating here."
LOSERS: Some of these hedge fund guys, who always seem to play the evil bad guys in these dust-ups. I'm always amazed how thin-skinned the rich and powerful can be. Take Steve Cohen. He's the king of Point72 Asset Management, which helped bail out Melvin Capital after it got hammered betting against GameStop. Cohen, for one thing, got in a ridiculous war of words on Twitter with day traders, including Barstool Sports founder Dave Portnoy, also known as "Davey Day Trader." Cohen eventually fled Twitter after, he said, his family was harassed. Cohen may be too rich to care, but in the short term he squandered some goodwill he built up after buying the struggling New York Mets baseball franchise. Then there's the old billionaire yelling from his lawn: Leon Cooperman. He went on CNBC and raged about the Reddit crowd: "The reason the market's doing what it's doing is people are sitting at home, getting their checks from the government and this fair share is a bull s**t concept. It's just a way of attacking wealthy people and I think it's inappropriate." I'd wager he's not keen on President Joe Biden's new COVID relief bill.
WINNERS: Robinhood's investors. The VCs and other assorted backers will get theirs when CEO Vlad Tenev, and Robinhood, eventually go public. But I just wish they would stop trying to shape the narrative, via the press, that the guy they bailed out with a few billion dollars handled everything so well after all. No, he didn't. Stop talking your book, as they say on Wall Street. (See the next item.)
LOSER: Vlad Tenev! Talk about being exposed. He may be right, as he told CNN, CNBC and Elon Musk's Clubhouse, that his firm didn't shut off trading in AMC and GameStop and others because Robinhood was facing a liquidity crisis. Or that he was following orders from his big customer, Citadel Securities (No evidence of that, it seems). Or was doing what he thought Citadel and other hedge funds would want him to do. But, whatever, he comes out of this tarnished and the recent news stories about him won't help as he is about to face Congress on February 18. Read one here. Oh, and by the way, the planned Super Bowl ad is kinda weird timing as it turns out. "We are all investors," they say. Until we cross the hedge fund guys that is.
WINNERS: Vanguard and Fidelity. Maybe a whole new generation of index fund investors will come out of all this. Wishful thinking, I know. Or just old guy thinking.
LOSERS: Employees. I hope not. But as I discussed on the phone last week with my friend, and Washington Post columnist Allan Sloan, we all seem to forget that the companies in the eye of this storm employ real people—and their jobs are at stake. For instance: GameStop and Bed Bath & Beyond, despite serious problems, still employ thousands of workers.
WINNER: Rep. Patrick McHenry, ranking member of the House Financial Services committee. One of the spotlights at the February 18 hearings will be on this Republican rising star. (Or so they say.) Let's just hope he doesn't spend a lot of time bemoaning "the nanny state" as he did on a recent Axios podcast, when asked about possible new regulations to prevent another GameStop-gate, He also said in a Cheddar interview that the hearings "shouldn't be about a company," referring to Robinhood. Well, yeah, that's exactly what this should be about: whether the brokerages like Robinhood can be trusted to give individual investors a fair shake in the big casino.
WINNER/LOSER: Chewy founder and GameStop minority owner Ryan Cohen. On the plus side, he's got three seats on the board and the paper value of his investment skyrocketed. "But good luck," says Newsweek's Carbonara, "repositioning the company while managing the expectations of the day traders who believe it is their constitutional right to get rich on a $20 stock."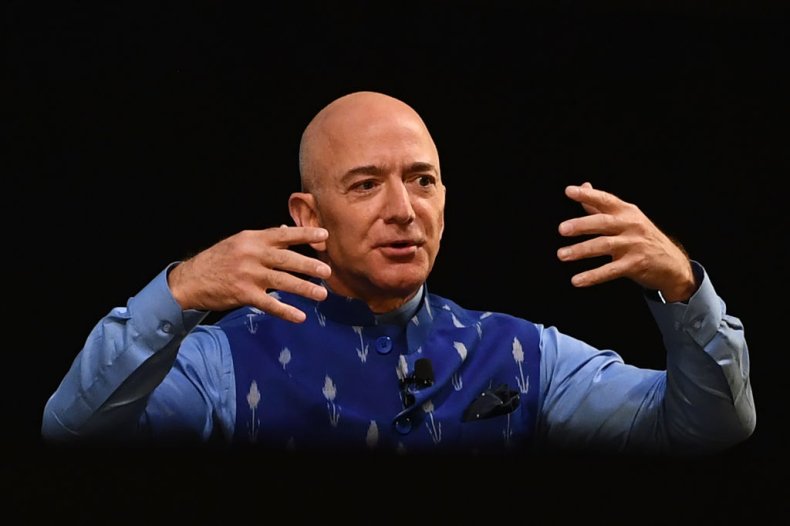 The Future of Jeff Bezos: OK. He's stepped aside, but remains as executive chairman. That means he'll still do a lot of stuff related to the company. Bezos is leaving the day-to-day to Andy Jassy who happened to build and run the monster Amazon Web Services unit, which accounted for some 63 percent of the company's profits in 2020. Everything will be OK in his hands. But don't rule out a return of Bezos at some point. You know, sometime in the future, maybe sooner than later, the company may be required by the feds to spin off the cloud business—and Bezos might, in that case, run the retail side again. That kind of stuff happens. Don't think so? Remember AT&T? Even Jassy thinks about such things. (See his chat with The New York Times' Kara Swisher here.) But history also tells us founder/CEOs return when things don't go great with their successors. Sam Walton, of the Walmart empire, stepped down as CEO in the '70s but took back the title only two years later. Starbucks' Howard Schultz returned eight years after stepping down in 2000, largely because the company had lost its mojo. Michael Dell did much the same. And, of course, Steve Jobs returned in 1997 to create the modern Apple after more than a decade in exile. So maybe for Bezos it's not goodbye, but "see you later."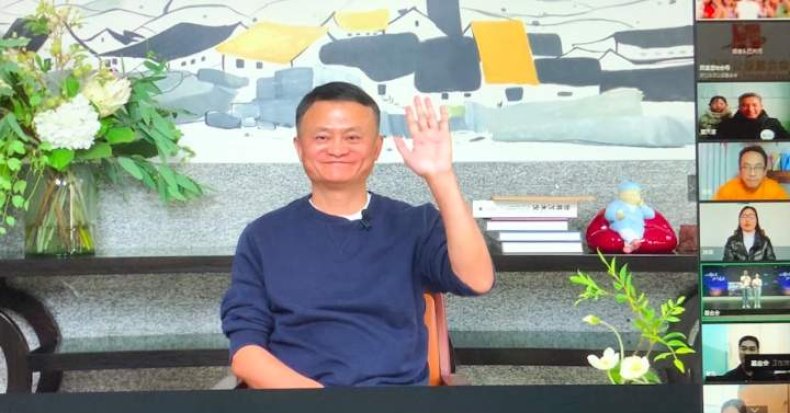 Don't Mess With Xi and Other Lessons From the Jack Ma Saga: As you all may know, Ma is the founder of Alibaba and its financial company, the Ant Group, which was on the doorstep of a massive public stock offering last October. So much for that. On October 24 in Shanghai, Ma gave a speech that was critical of China's financial regulators and, by definition, China's President Xi Jinping. Ant Group's IPO was halted—and Ma left the public eye only to re-emerge briefly in January at a meeting of rural teachers he annually attends. Bill Powell, a Newsweek senior writer and a former bureau chief in China, knows Ma and the ins and outs of doing business in China. So, of course, I asked him what the takeaways are from Ma's recent experience for anyone who wants to operate in China. "To me," explains Bill, "it's a lesson that always needs to be re-learned about investing in [many] emerging markets in general, and China in particular. Not even the most globally famous businessman who founded the most famous company in the world's second-largest economy can escape the ire of the ruling Communist Party. Nothing Jack said in that October speech was wrong. And for whatever reason, he didn't think it would so get under Xi's skin." Bill continues: "That was his miscalculation. Xi has got very thin skin. Any public challenge to his government—including one surrounding arcane rules of financial regulation—will not escape his notice, particularly when it comes from someone so prominent and influential as Jack. So they screw Ant, and by extension Alibaba and Jack by scuttling the IPO."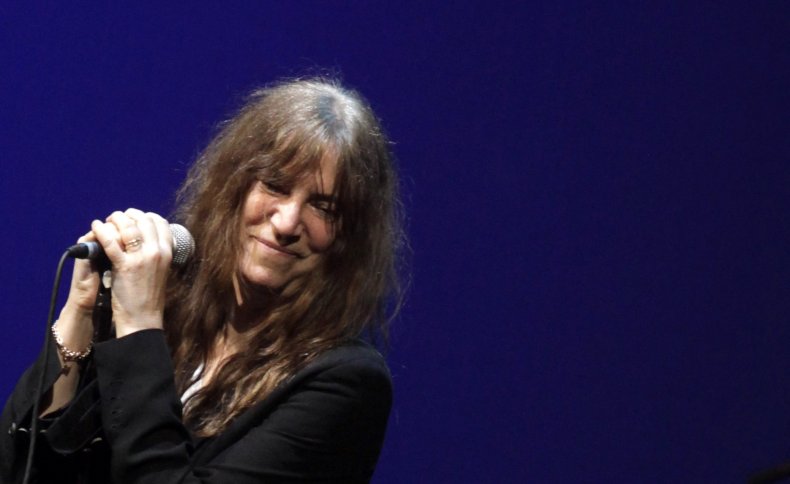 Loose Change: At the end of November I wrote about a New York Times story by three-time Pulitzer Prize winner Walt Bogdanich and Michael Forsythe that, as I said, put "the spotlight on the rarely-exposed rot in the consulting business." The reporters documented ways McKinsey & Company helped the Sackler family, owners of Purdue Pharma, goose sales of OxyContin. This week, Forsythe and Bogdanich revealed that McKinsey agreed to pay out almost $600 million in a settlement with 47 states and others— a result of the firm's terrific advice. McKinsey did not admit guilt, but...you know the drill. Another must read right here...More Tales of Corporate Greed: Genesis Healthcare, a nursing home operator, doled out a $5.2 million retention bonus to George Hager Jr., its former CEO. As it turned out, the bonus was bestowed upon Hager, according to The Washington Post, "at a time when the death toll among residents was approaching 2,800." The company was also on the federal dole. Real nice. Sen. Elizabeth Warren, who is on the Special Committee on Aging, is not at all happy...Speaking of Amazon: On Monday (February 8), the National Labor Relations Board will send ballots to some 5,800 Amazon warehouse workers in Bessemer, Alabama, per The Washington Post. If the Retail, Wholesale and Department Store Union wins the election, which will last seven weeks, the location would be the very first Amazon warehouse in the U.S. to unionize. Not Jeff Bezos' problem now!...Speaking of Amazon II: You might now want to buy the book by old friend Brian Dumaine: Bezonomics: How Amazon Is Changing Our Lives and What the World's Best Companies Are Learning from It. As we say in the news business, "timely"...On the Street Jukebox: And speaking of unions, a contrarian take here from the great Ray Davies and the Kinks, "Get Back in Line"...Jukebox bonus: a nice, little anthem from the also-great Patti Smith, "People Have The Power"...Enjoy the music, get your shots, wear your masks, don't drink and drive—and please, come back next week.