Are Iran's Protests Over? Tehran Sends In Elite Guards to Crush Anti-Government Demonstrations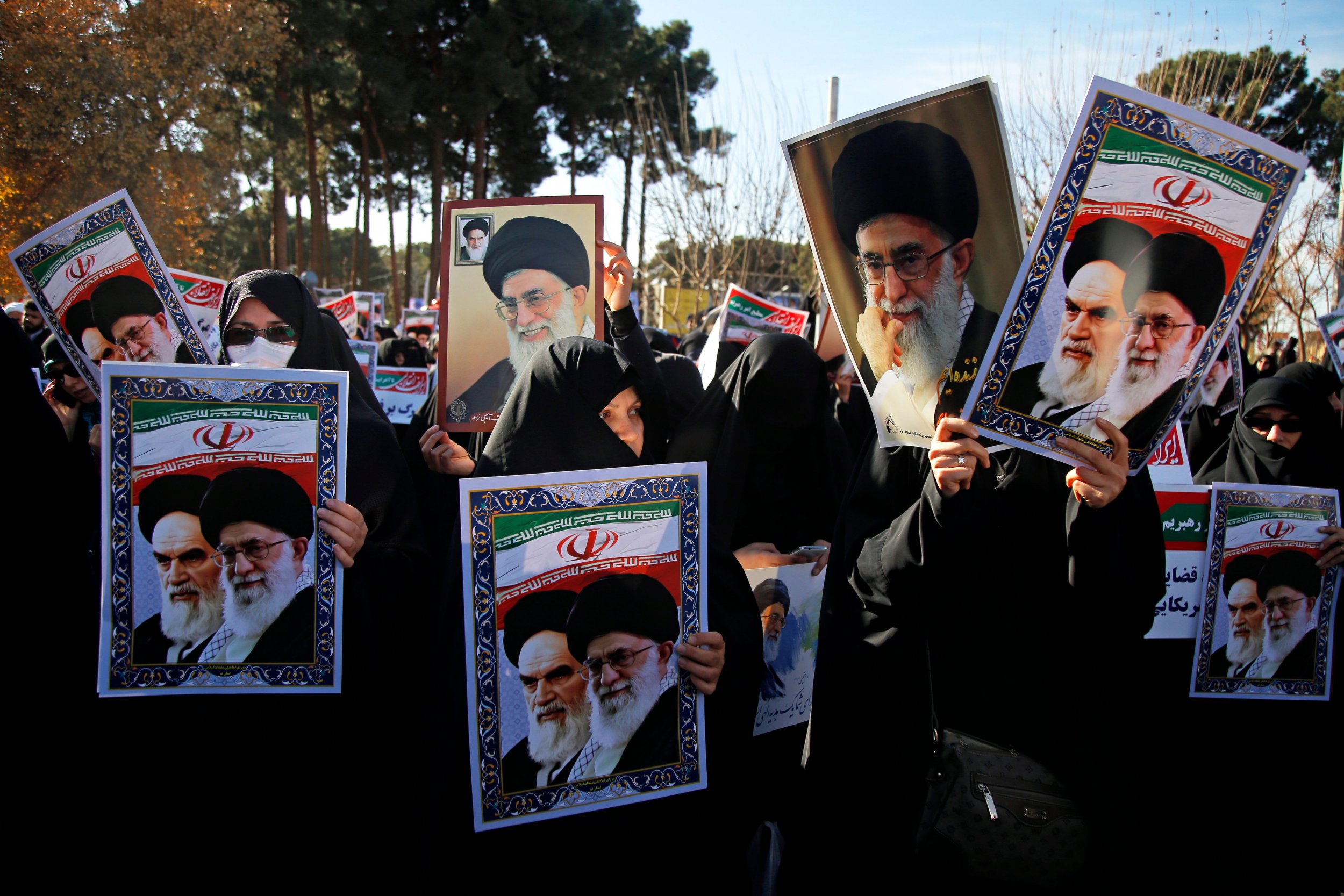 Iran's elite Islamic Revolutionary Guard Corps (IRGC) announced Wednesday it would deploy its forces across the country in a bid to suppress days of deadly protests that have shaken Tehran's clerical establishment.
At least 21 people have been killed in the protests, which began one week ago in the Iranian city of Mashhad and then spread across the country, swelling into the largest demonstrations since the so-called Green Revolution of 2009.
Related: Iran: Anti-Regime Protests Erupt Across the Country as Protesters Chant 'Death to the Dictator'
Speaking to Iran's semi-official FARS news agency, which is linked to the IRGC, the group's commander Mohammad Ali Jafari cast doubt on the size of the protests saying the "seditious " uprisings were over, according to Reuters.
His announcement came as hundreds of pro-regime demonstraters flooded the streets in cities across Iran, replacing anti-government chants of "death to the dictator," a reference to Ayatollah Ayatollah Ali Khamenei, the supreme leader of Iran, with slogans such as "death to America."
The Associated Press reported it remained unclear what effect the counter protests and the deployment of the IRGC had on the anti-government demonstrations. It is possible the government has successfully blocked social media apps that were allowing protesters to share images and videos of their rallies.
In the Iranian capital Tehran the streets remained clear as the Iranian weekend began today.
The protests have been fuelled principally by discontent over economic hardship in Iran, but demonstrators also aired grievances over police brutality and Iran's involvement in foreign wars. Tehran has backed a variety of proxy forces across the region, funneling funds, weapons and its own military advisors into the conflicts in Iraq, Syria and Yemen.
For the most part the demonstrations have appeared to be spontaneous, organized through social media and without a leader or coherent hierarchy. While rallies have quickly sprung up in working class areas and smaller cities, Reuters reported the movement appears to be gaining traction among educated middle class which spearheaded the 2009 uprisings.
The U.S. has been supportive of the protests against the regime, which President Donald Trump has called a backer of international terror. Tehran has accused Trump of fanning the flames of violence and Iran's ambassador to the United Nations Gholamali Khoshroo has described his tweets as "absurd."
"Such respect for the people of Iran as they try to take back their corrupt government. You will see great support from the United States at the appropriate time!" the president tweeted yesterday.