Where Are Jesse and Darcey Now? Why '90 Day Fiancé' Stars Might Not Be Together
Last time fans saw Jesse and Darcey, the divorced mother-of-two traveled to Amsterdam to meet the love of her life on Season 1 of 90 Day Fiancé: Before the 90 Days. She was hoping for an engagement ring but left with a promise ring. For Season 2, Jesse is traveling to the U.S. to be with Darcey in Connecticut. This time around, Darcey hopes she can swap her promise ring for an engagement ring and find a stepfather for her two pre-teen daughters. But there's one major problem: Are they even still together?
The trailer made it seem like Jesse and Darcey's relationship was rockier than ever. "My biggest question is: Is Darcey able to fix herself?" Jesse says to the TLC cameras.
In the next part of the preview, the couple is shown fighting. "Start acting your age," the model, who is essentially 20 years younger than Darcey, tells her. "I'm just tired of being bullied," she spats back. But Jesse, 24, was done with the conversation and leaves the restaurant. "I'm done with you," he says.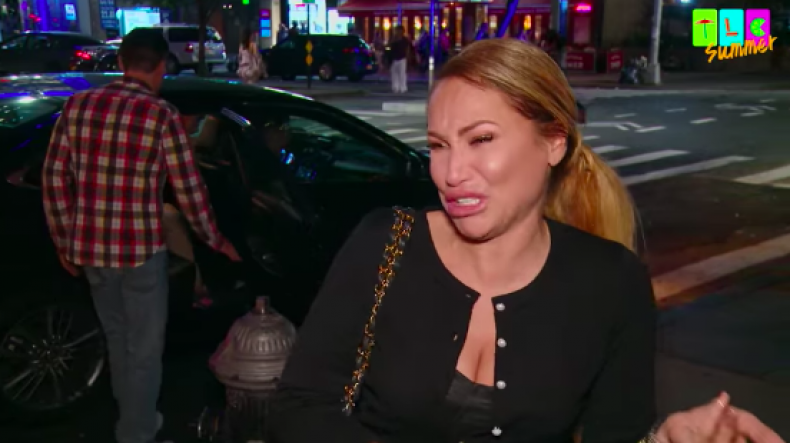 The following clip cuts to Darcey, 42, crying. "The love of my life is shutting me out and I don't know what to do," she says. They seemingly make up, with Darcey begging Jesse to give her another chance. "I just want love," she cries. "I beg you."
"We're meant to be together," she adds to the TLC cameras in a confessional. "No matter the storm, we have to wade it out."
In March, both of them scrubbed their Instagram profiles clean of each other. Currently, Darcey's Instagram is private and there are no current pictures of Darcey on Jesse's page.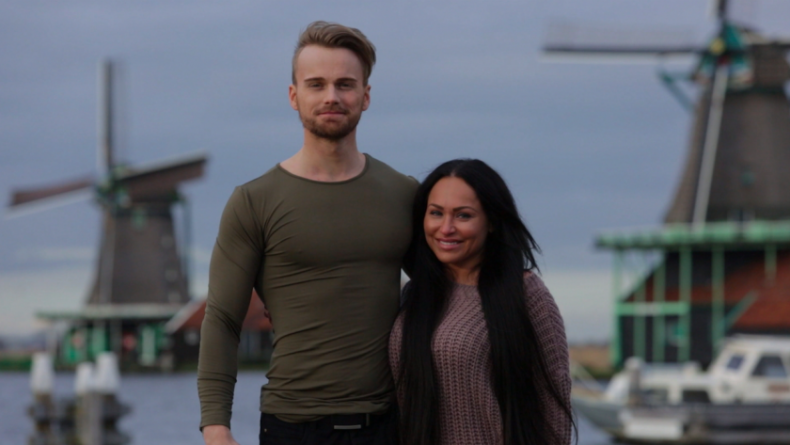 He's still in America though. He posted a picture of himself in Manhattan on Thursday. "To me, true success begins with feeling good about yourself and helping those who need it most," Jesse captioned a photo of himself dressed in a suit standing on a New York brownstone. "Also the freedom to do what you want, when you want it. It's not just money, it's a state of mind. Work hard, play hard!"
Aside from modeling, Jesse might try his hand at acting. "Rooftop talks in the beautiful New York City about life, show stuff, acting, coffee and future projects with [a] great friend," he captioned a July 25 photo.
Ultimately, based on Instagram, how they struggled in Season 1 and what happened in the trailer for Season 2, it seems unlikely the duo is still together. To get a definite answer, don't miss 90 Day Fiancé: Before the 90 Days when it returns Sunday at 8 p.m. ET on TLC.