Are Koreas About to Finally Make Peace? U.S. Helps Disarm World's Most Heavily Fortified Border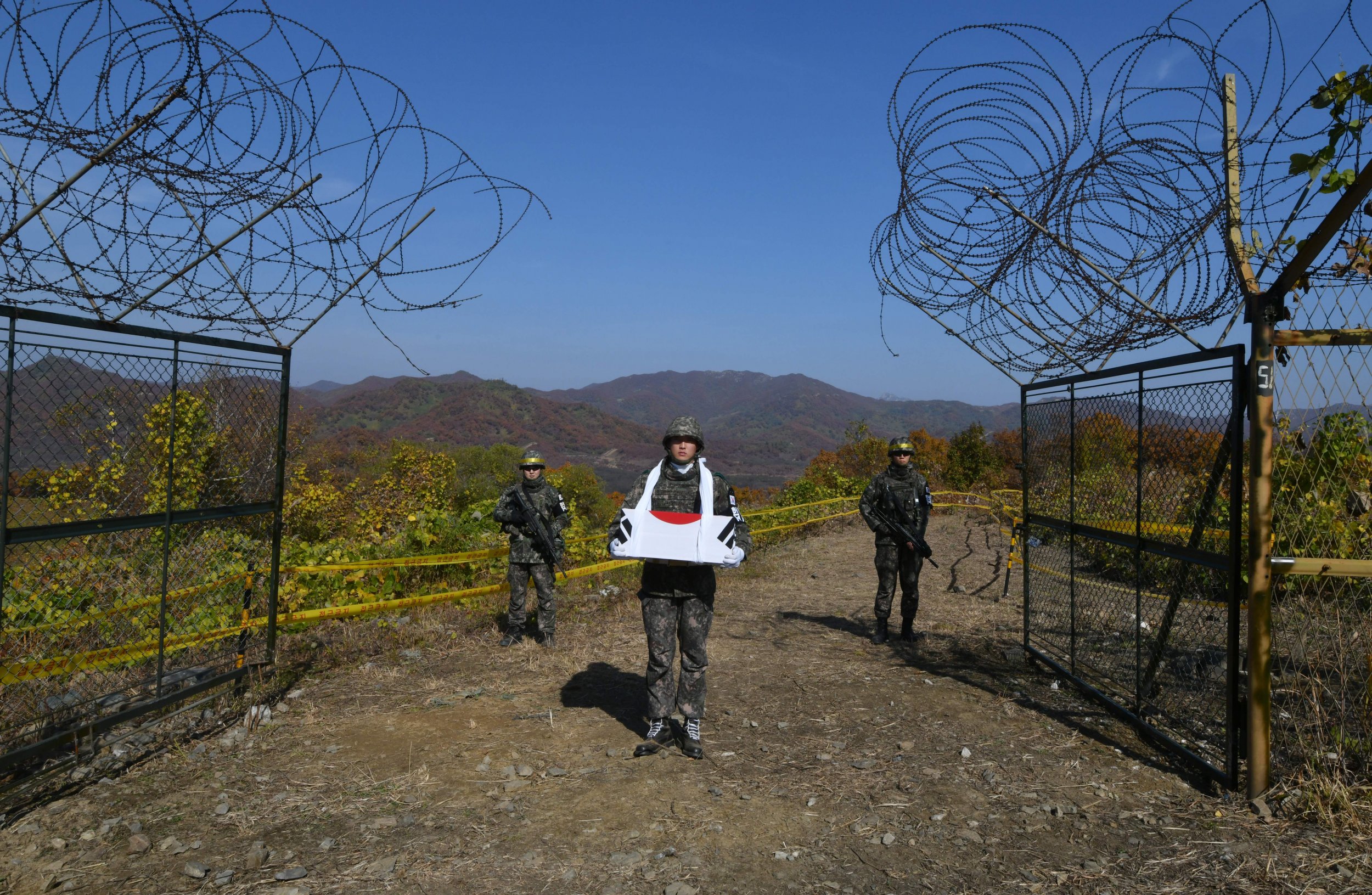 North and South Korean personnel have completed disarming an important section of the massive demilitarized zone that lies between them, an unprecedented step amid a warming of relations between the longtime foes.
Officials from both sides of what has been described as the world's most heavily fortified border—alongside members of the U.S.-led United Nations Command—completed the removal of defense posts, landmines and armed soldiers Thursday from the Joint Security Area, where troops from both Koreas have stood face-to-face since the ceasefire that ended their mid-20th-century conflict. Despite technically remaining at war, North and South Korea have embarked on a series of top-level meetings this year aimed at settling their decades-long feud.
In the most recent inter-Korea summit last month, North Korean supreme leader Kim Jong Un and South Korean President Moon Jae-in agreed to begin scaling down their countries' military presence on the border. As a result, personnel began demining activities at the beginning of the month.
"The military authorities of the two Koreas and the UNC will make joint efforts to ensure that the JSA disarmament, stated in the Sept. 19 military agreement, will be implemented normally," South Korea's Defense Ministry said Thursday in a statement, according to the official Yonhap News Agency.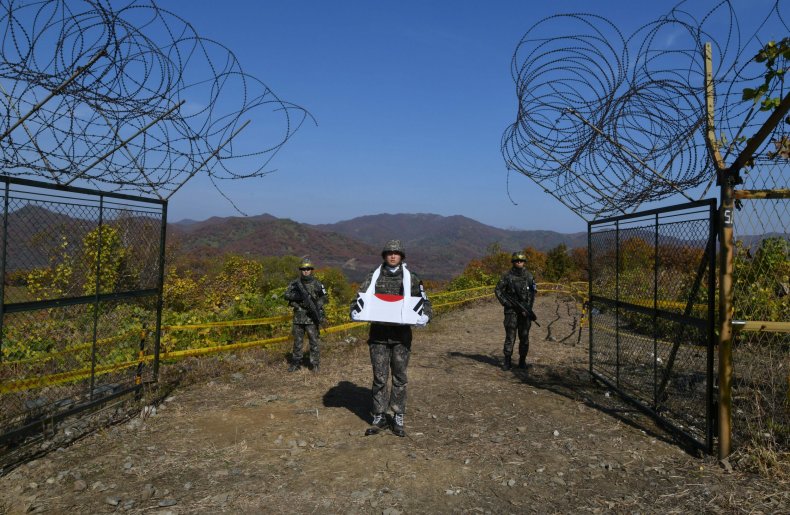 The U.S. has cautiously supported peace efforts between its ally South Korea and foe North Korea. The U.S.-led U.N. Command that assisted in the recent demilitarization efforts fought alongside South Korea in battles against North Korea and its Chinese allies in the 1950s, a war that ended in an armistice along the border that stands today. With the Cold War long over, however, Washington's main concern is North Korea's possession of nuclear weapons.
After a year of challenging Kim, President Donald Trump ultimately embraced the young ruler's peace overture toward Moon in January, a move that led to two inter-Korean summits before Trump himself in June became the first sitting U.S. president to meet a North Korean head. In exchange for peace, Kim vowed to give up the weapons of mass destructions his country has long argued were necessary for its protection.
The U.S. and North Korea have accused one another in recent months of making insufficient progress toward their pledge of bettering relations. Washington wants North Korea to completely shutter its nuclear program before lifting international sanctions and making peace. Meanwhile, Pyongyang argues that the suspension of nuclear and missile tests, the return of U.S. soldiers' remains and prisoners as well as the partial or whole destruction of certain key military sites was enough to warrant concessions.
Despite U.S. apprehensions, South Korea has moved forward with an ambitious plan to forge ties with its northern neighbor. Moon has green-lit the restoration of cross-border military communications, the linking of the two countries' railroad systems and various projects designed to unify the economies of the Koreas.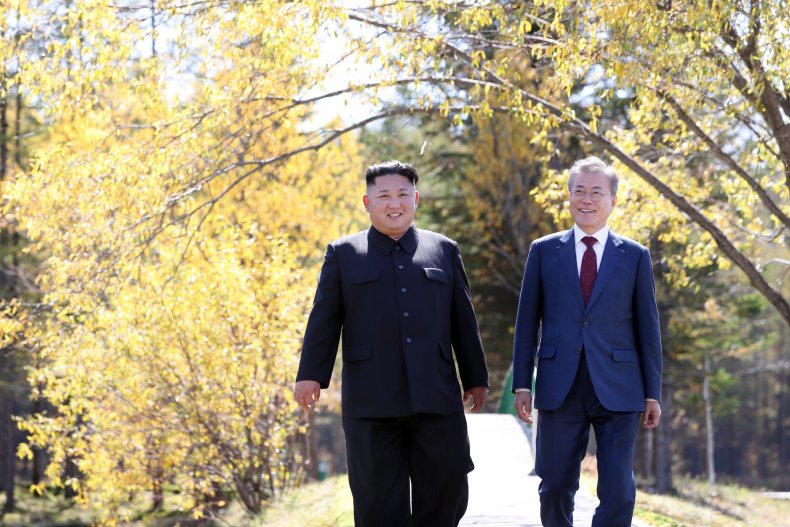 In a reminder of the bloodshed that took the lives of millions on the Korean Peninsula, personnel demilitarizing the border this month discovered what the South Korean Defense Ministry said Thursday was likely the remains of at least two soldiers who died fighting in the Korean War. One of them was found with dog tags intact, reading "Pak Je Kwon," who was believed to be a South Korean sergeant.
Both Koreas have pledged to conduct joint searches for other war casualties once they complete the removal of mines from the area.