Are 'Married At First Sight' Season 9 Stars Beth and Jamie Still Together?
Arranged marriages might not be common in the U.S., but eight romantics signed up to marry a stranger on Season 9 of Married at First Sight. Based on goals, compatibility, religious views and hobbies, experts Dr. Pepper Schwartz, Pastor Calvin Roberson, and Dr. Viviana Coles matched Beth Bice and Jamie Thompson. Things started off strong on their wedding day, but are they still together?
On a sneak peek clip of Wednesday's episode, Jamie was concerned about where he would fit in Beth's life since her father plays such a large role.
Beth said it wouldn't be a deal breaker, but it would make her life much more difficult if her husband and father didn't get along. "I am a huge daddy's girl, if my dad didn't like Jamie I am sure he would express that to me, but at the end of the day he is always team Beth no matter what. I don't know if it would be a total deal breaker but it would make life slightly more difficult," she told Reality TV World in an exclusive interview, published Wednesday.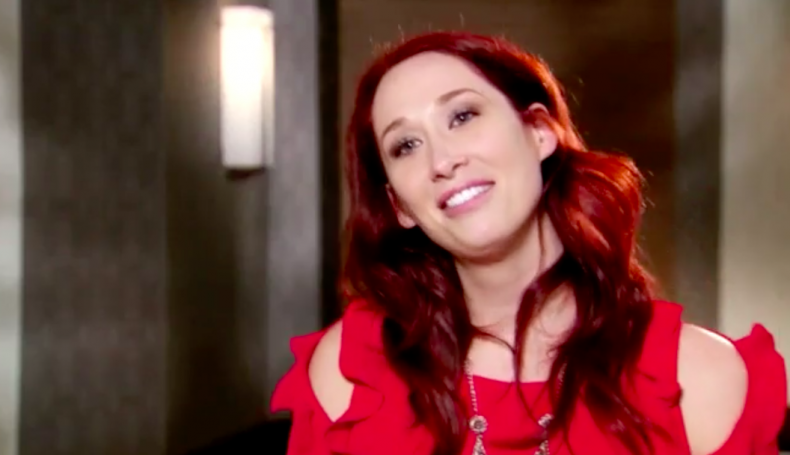 Despite the experts matching Beth and Jamie, Dr. Pepper expected there would be some conflict in their marriage. Still, Beth wasn't deterred. "It's always up to the individual to want to work on getting over those bumps in the road or the hard times," she told the publication. "At the end of the day, I just keep telling myself 'a smooth sea never made for a skillful sailor' and I think that has helped me a lot in this experience."
It's arguably a good outlook for Beth to have, especially since her father didn't even like seeing Beth and Jamie kiss on their wedding day. "That's my heart. He can't have that. If you can't tell already, I take care of her. I couldn't watch you kiss her last night. I'm very protective of my daughter so that whole lips on her face thing got me upset," Ronnie told Jamie over breakfast. "When the garter came I had to turn away. I couldn't even watch it. That's still my little girl. It still makes me a little sad because I know you're going to take a part of her life that I've always had."
Are Jamie and Beth still together?
For now, Jamie and Beth are still seemingly together. Their social media profiles are private and Lifetime likely wouldn't let them announce their decision day choices before it airs.
To find out what happens, don't miss the Kinetic Content-produced Married at First Sight Wednesday nights at 8:30 p.m. ET on Lifetime.