Are Mass Shooters Really Radicalized Online? My Research Says No | Opinion
"There is a demand for crazy on the internet that we need to grapple with," former President Barack Obama said in April at an event on disinformation hosted by the University of Chicago's Institute of Politics and The Atlantic. He could not have known that Payton Gendron, who says he became a racist online, would brutally murder 10 people at a supermarket in Buffalo in a racially motivated mass shooting just one month later, making the task of grappling with the dark side of the internet even more urgent.
So, too, has Tuesday's horrific rampage at an elementary school in Texas, where Salvador Ramos used an assault rifle to kill 19 children and two teachers. Both killers were young, and both were loners who craved attention and sought escape and connection on the internet.
While Ramos's motives remain unclear, Gendron's were explicitly political: In his 180-page manifesto, he claims to have been radicalized online, indeed, "radicalized the most" by Brenton Tarrant, who in March 2019 livestreamed as he murdered 51 worshippers at two mosques in Christchurch, New Zealand. Gendron, whose manifesto draws heavily on that of Tarrant's equally racist manifesto, says that viewing the livestream of the mosque attacks "started everything you see here."
Does Gendron confirm President Obama's and others' belief that exposure to evil material on the internet can drive evil behavior in the offline world?
The answer, surprisingly, is no.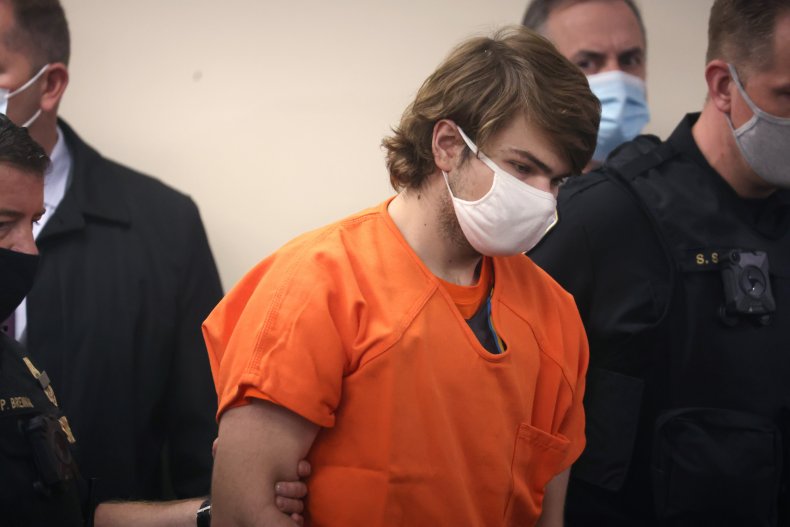 As a criminologist, I've spent the last five years studying the impact of horrific things on the internet on the people who see them: ISIS beheadings, torture porn, suicide videos, POV murder footage, chainsaw executions and other unspeakably horrific things. In my most recent book, Watching Murder, I interviewed scores of internet gore fans and "normie" university students about their exposure to online atrocity footage.
What makes them watch horrific videos depicting real-life murder? Some watch atrocities to satisfy a morbid curiosity about death: They want to know what it looks and might feel like to die. Others watch for thrill of it, not necessarily because they're sadists but because they feel a sense of excitement and arousal in watching something unpleasant, much like people who watch horror movies or who slow down when coming across the wreckage of a car crash. Others watch because they want to know something, they want to see what's really going on in the world with open eyes, they don't want to see a sanitized or censored reality. Still others watch to confront their fears around death and human injury and vulnerability. Watching, for them, is about toughening up and reconciling themselves to the dark side of life. Still others watch because they feel complacent, privileged or bored; watching is like a shock to the system. And some watch as a rite of passage or as a test: How much can I tolerate?
As to how it affects those exposed to it, many gore fans told me that they had become desensitized through repeated exposure to horrifying material. Others told me that they were already numb to begin with, and that the reason they exposed themselves to online horror was to see if anything would shock them out of their indifference. (Those who, like me, have exposed themselves to horrific online material for the purposes of research or journalism tend to be more guarded in their account-making, reporting some form of damage as a result, whether psychological or spiritual.)
The truth is, the relationship between online propaganda and radicalization isn't a straightforward one, and most terrorism scholars believe that while extremist online propaganda isn't in itself a sufficient cause of radicalization, it can serve to shape and reinforce pre-existing political beliefs that are already tending toward the extreme. But what it categorically can't do is transform you into a holy warrior, much less transport you to the front lines of a violent conflict.
There's abundant evidence to show that jihadi terrorists watch huge quantities of violent propaganda, but there is no evidence to suggest that watching it radicalized them; a more likely explanation is that rather than causing their extremism, online content confirms and glorifies it.
Payton Gendron lived much of his life online, and what he found there helped shape his delusional beliefs. But there is also the large matter of Gendron's offline self: his needs, paranoias, anxieties, grievances, insecurities, desires and so on.
The idea that all this human complexity can be reduced to exposure to an online murder video or manifesto is clearly tempting for those who want to censor contentious speech on the internet. But it fails to grapple with the offline crazy that is Gendron himself, with his sheer monstrousness.
The tremendous cruelty and moral nullity required to kill scores of innocent people was all Gendron's, and he alone is responsible for his murderous actions. The same applies to the Texas massacre, the root cause of which lies not somewhere on the internet but in the moral deformity of Salvador Ramos.
Simon Cottee is a senior lecturer in criminology at the University of Kent, UK, and a contributing writer at The Atlantic. His latest book, Watching Murder: ISIS, Death Videos and Radicalization, is out with Routledge.
The views in this article are the writer's own.