Are the New Charges in the Breonna Taylor Case Justice—or Mob Appeasement? | Opinion
U.S. Attorney General Merrick Garland announced federal charges in the killing of Breonna Taylor on Thursday. The DOJ charged four current and former Louisville police officers with using false and misleading information to obtain the search warrant that led to Taylor's death in March of 2020.
If the DOJ proves its case, the officers should absolutely be charged and convicted. Still, one must ask, is justice the goal here?
It has become the new norm for the federal Justice Department to open an investigation after every high-profile police killing. While it is understandable to hold officers accountable when using force on civilians, these investigations always seem to expand from the incident in question into an indictment of the entire police force.
This happened in Baltimore after Freddie Gray's death, in Ferguson after Michael Brown's, in Chicago after Laquan McDonald's, and in April 2021, one year after Breonna's death. And the sad truth is, most of these investigations turn out to be mob justice my government proxy.
With the exception of Laquan McDonald's death, the officers involved in these incidents were cleared, but subsequently their police departments were found to be committing vague acts of discrimination. Worse, the aftermath of the investigations left the departments—and in essence, the citizens it is supposed to protect—worse off than they were before.
Is that what you would call justice?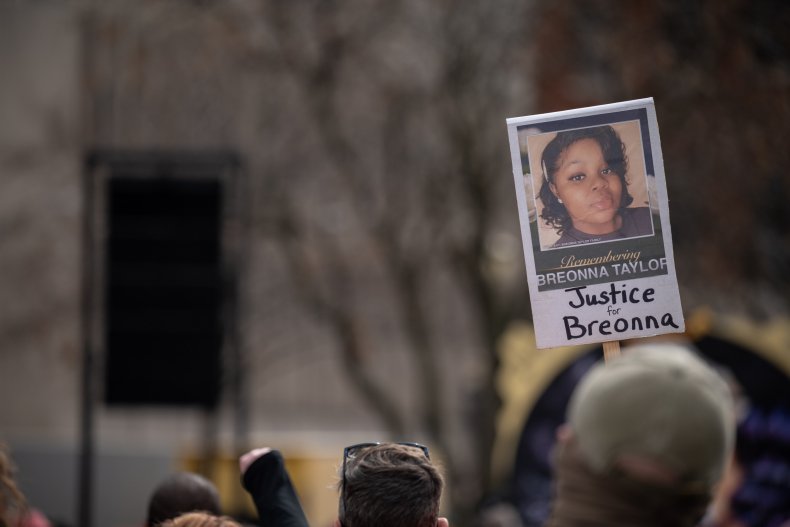 A similar situation is playing out over Emmett Till's accuser. Emmett Till is the 14-year-old boy who was brutally murdered in 1955 after being accused of whistling at a white woman—a story she later recanted. Till and both of his murderers are deceased; Roy Bryant and his brother-in-law J.W. Milam later confessed to the crime but never spent a day in jail. But the women who made the false accusation is still alive and was recently photographed at her Kentucky home. This sighting, the first time she has been seen in nearly 20 years, came on the heels of an unserved warrant for Ms. Donham's arrest having been found.
Ever since, Till's family has been calling for justice, floating the idea of a citizen's arrest.
Of course, one can't help but sympathize with the family's pain. But Till has been dead for nearly 70 years, and his murderers Bryant and Milam have been dead for 30 and 40 years respectively. Donham, who was 21 at the time of her false accusation, is now an 88-year-old legally blind, cancer patient. There is nothing the government can do to give the Till family justice.
So what would justice look like?
Maybe the DOJ should consider charging progressive prosecutors with civil rights violations for wanton endangerment of public safety. Just today the New York Post reported that 10 career criminals had racked up 500 arrests in the wake of progressive bail reform policies, and most of them are still out on bail.
"Our criminal justice system is insane," Mayor Eric Adams said recently.
He's right—and it's a direct result of decisions made by elected officials who choose to protect criminals over the citizens they victimize.
It's of course not just happening in New York. In just one brutal example from earlier this year in Chicago, a man named Anthony Brown had a hearing before a judge on a weapons charge. Later that day, he carjacked a Lyft driver and killed a 15-year-old boy all while wearing an ankle monitor.
If we are going to pursue justice in 70-year-old murder cases where we know the murderers are deceased and bring in federal investigators to appease activists, the least we can do is do the same for the government officials who are actively hindering public safety in their effort to do what feels good.
Charles Love is the executive director of Seeking Educational Excellence, host of The Charles Love Show, and the author of "Race Crazy: BLM, 1619, and the Progressive Racism Movement."
The views expressed in this article are the writer's own.