Are Nicole and Azan from '90 Day Fiancé' Still Together?
90 Day Fiancé star Nicole Nafziger proclaimed her love for fiancé Azan Tefou during a Q&A Instagram session with her 340,000 followers on Saturday. One thing people wanted to know was if they were still in a relationship.
Are Nicole and Azan still together?
When a fan said, are you still in a relationship with Azan? She wrote back, "155 percent the love of my life."
She also answered other questions, like her next hair color, if she's eaten camel meat and her favorite scary movies.
Earlier in the day, she played with her daughter, May, at the beach and her family pool. "Now this is how you do summer! She better enjoy it, not much longer now before school starts!" Nicole said in one picture.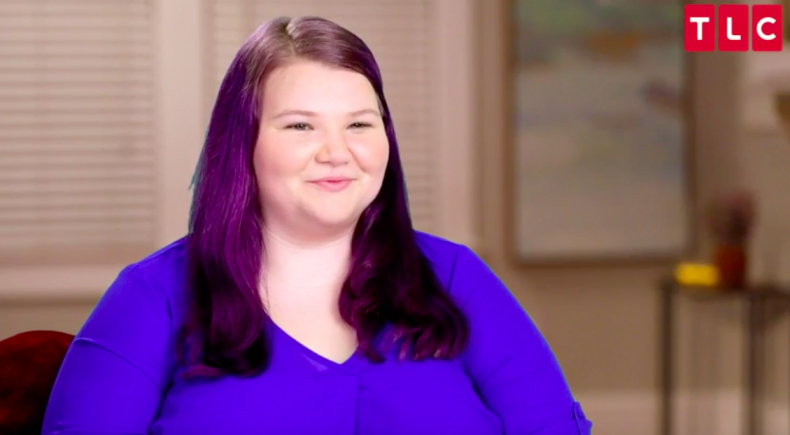 People are generally concerned about whether the couple is still together since Azan and Nicole have been engaged since 2016, and put off their wedding several times. Azan isn't allowed into the United States, for unspecified reasons, nor can he go to Europe and several other countries.
Their scheduled trip to Grenada, where the Moroccan native is allowed to visit, was canceled last-minute by Azan because of a "family emergency." Azan and Nicole haven't told her family, or viewers, exactly what happened. Like their defunct beauty store—which Nicole said she gave Azan $6,000 to start—people were wary about the authenticity of Azan's "family emergency."
"It's been a couple of weeks since the trip to Grenada was canceled. I am a little disappointed because I was really excited about it. The day we were supposed to leave, Azan called me and told me that he's not going to be able to come," Nicole told TLC cameras in a confessional, in an exclusive clip obtained by Newsweek.
When talking to Azan on a video call, Nicole reiterated that she would not tell anyone the truth about what happened. "I know my family's been asking what your family emergency is but I keep telling them that you and your family didn't want to talk about it. I'm just sad that I didn't get to see you like we planned," Nicole said. "I was just excited."
When speaking alone to the cameras, Nicole reinforced she would protect Azan's secret. "My family's been pushing to know what Azan's family emergency was but it's a family matter that he wanted to keep private and whether they believe it or not it's not my business to tell Azan's family's personal stuff," she said. "So, you know, they're just going to have to deal."
To follow more of Nicole and Azan's story, don't miss 90 Day Fiancé: Happily Ever After? when it airs Sundays at 8 p.m. on TLC.