Are North and South Korea Heading for Talks?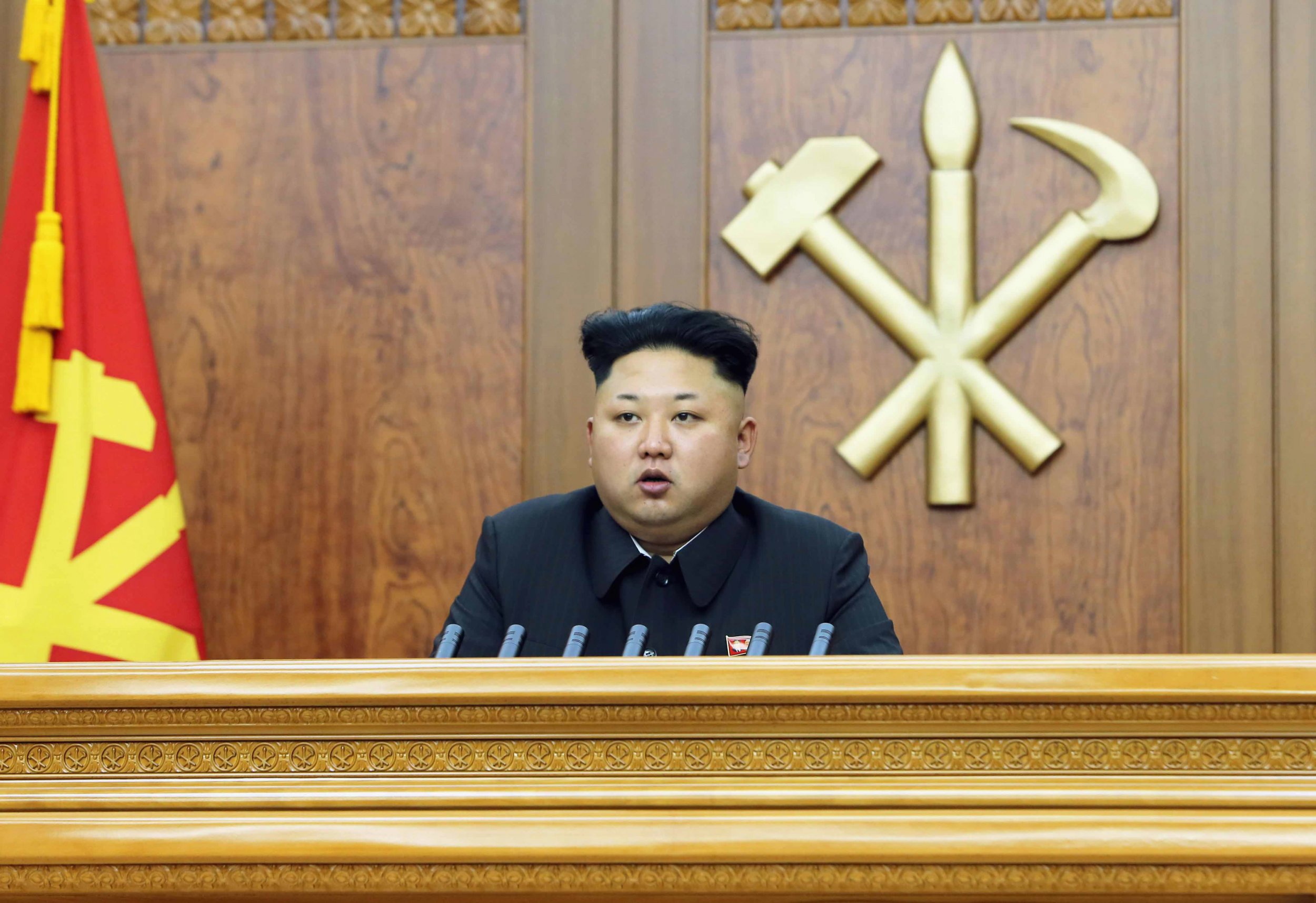 In a New Year's press conference Monday, South Korean President Park Geun-hye made an overture to North Korea, extending an offer to hold talks without any preconditions.
"My position is that to ease the pain of division and to accomplish peaceful unification, I am willing to meet with anyone," Park said in her speech. "If it is helpful, I am up for a summit meeting with the North. There is no pre-condition."
The two countries have been divided since the end of World War II. The divide was cemented at the end of the Korean War in 1953—the country split in half by the demilitarized zone, or DMZ, at the 38th parallel roughly along the cease-fire line. But because the Korean War that followed ended in a truce rather than a peace treaty, North and South Korea have technically been at war for more than six decades.
Reunification has been a goal for both states, but they lie on opposite ends of the spectrum in terms of political ideology. North Korea is an isolated Communist state with a centralized economy while South Korea is a democracy with a rapidly growing high-tech industrialized economy.
Geun-hye's remarks are in part a reaction to North Korean leader Kim Jong Un conceding that he would be willing to hold a summit with the South under certain conditions, says Charles Armstrong, a professor of Korean Studies at Columbia University.
"If the atmosphere and environment is there, there is no reason not to hold a high-level summit [with South Korea]," Kim Jong Un said in a speech broadcast on state media January 1. However, Pyongyang has not acquiesced to recent requests to resume negotiations with South Korea on human rights and other matters.
"North Korea should respond to dialogue without hesitation," Park said Monday.
Armstrong says that "both sides are sending signals to the other that they are ready to open dialogue." The signals from North Korea represent a shift for Kim Jong Un, who took the reins of the isolated Communist country in 2011 after the death of his father, Kim Jong Il. Armstrong says the change in leadership is one of the biggest factors preventing recent communication between the two Koreas.
"He's young, unknown, untested," Armstrong says of Kim. "He's been really focused on consolidating his leadership." That would explain, he adds, "why [Kim Jong Un was] able to make fairly bold statement this year. He didn't have the standing before."
Park's statements, however, are more in line with her previous attitude and policies. President since 2013, when she became South Korea's first female president, she has spoken in the past about developing trust between the two sides as part of a "trustpolitik" approach and has invoked reunification frequently. In March, she gave a speech in Dresden, Germany, in which she looked to a reunified Germany as a model for the two Koreas.
"Germany and Korea have a special relationship through the painful experience of division," Park said at a news conference with her German counterpart, Chancellor Angela Merkel. in the spring. "Germany is an example and a model for a peaceful reunification of our own country."
Reunification may still be far-fetched at this point, but there are shorter-term goals the two can address if they do in fact engage in talks. "What we can hope for in the near term is the easing of tensions," says Armstrong. In addition to issues of security and nuclear weapons and economic exchange, he says, one of the most pressing items on the agenda for South Koreans would be reunions of families divided by the Korean War.
An estimated 1 million family members are separated by the DMZ, Armstrong says, and unlike in divided Cold War Germany, there is virtually no communication across the border. While there have been more than a dozen reunions over the years, they have always been small affairs. Most recently, last February, roughly 250 Koreans from North and South reunited at Diamond Mountain resort in southeastern North Korea.
"Many are into their 80s and 90s," says Armstrong, and there is little time left for reunions as they age. "There's a lot of concern about this within South Korea." As for North Korea, it has been much more cautious about reunions, fueled by concern about too much exposure of their citizens to life in South Korea.
Another factor that shouldn't be overlooked, Armstrong adds, is the deterioration of relations between North Korea and the United States following reports of human rights violations in North Korea and the Sony hacking debacle. Pyongyang offered Saturday to suspend its nuclear tests if the U.S. would agree to stop planned military drills with South Korea, a proposal Washington quickly rejected.
"The [Democratic People's Republic of Korea] statement that inappropriately links routine [U.S.-Republic of Korea] exercises to the possibility of a nuclear test by North Korea is an implicit threat," said Jen Psaki, State Department spokeswoman.
It's rare for North Korea to try to engage with the U.S. and South Korea at the same time, says Armstrong, and the particularly bleak outlook on North Korea-U.S. relations may have allowed Kim to redirect energies toward South Korea.
The opening for talks comes even as South Korea has cracked down on pro-North sentiment. Just two days before Park's speech, Shin Eun-mi, a naturalized American citizen who was born in South Korea, was deported from her birth country Saturday after making positive comments about North Korea. Shin had traveled north of the DMZ three times and had later given talks which she told The New York Timeswere intended to promote reconciliation between North and South Korea.
"I feel as if I am betrayed by someone I have loved," she said before Justice Ministry officials took her to the airport to fly to Los Angeles. "My body is leaving my home country, South Korea, today, but they can never deport my soul, too, from the mother country that I love."
Under the vague National Security Law that was cited in her case, she will not be permitted to return to South Korea for five years. The law can be used against anyone suspected of anti-state activity, Armstrong says, but that almost always means pro-North activity. The "peculiar limitation on free speech in an open society," as he calls the law, is not enforced often but can be used on the whim of the government.
Shin's case is not the only recent example of extreme action against perceived sympathy with the North. Last month, South Korea's Constitutional Court ruled to disband the Unified Progressive Party (UPP), a left-wing party accused of pro-North activities.
The chief judge, Park Han-chul, said that "there was an urgent need to remove the threat posed by the party to the basic order of democracy," and eight of nine judges stood behind the majority opinion. The court relieved the five UPP members in parliament from their positions.
Armstrong offers one hypothesis for the seemingly contradictory moves: Park might "feel the need to silence or marginalize" pro-North voices while simultaneously reaching out to Kim for talks in order to create some political balance and appease conservative concerns about leniency toward their Communist neighbor to the north.
Still, the fact that Park is willing to meet with Kim without any preconditions, like requiring North Korea to make concessions on its nuclear power program, is significant, says Armstrong, and "somewhat bolder than we might have expected."
The Wall Street Journal's bureau chief in Korea is less optimistic about the possibility for talks, saying that "there are always unpalatable preconditions in inter-Korean talks even if one side says there aren't."