Are the Original Smashing Pumpkins Reuniting? D'Arcy Wretzky Claims Billy Corgan and Company Have Left Her Out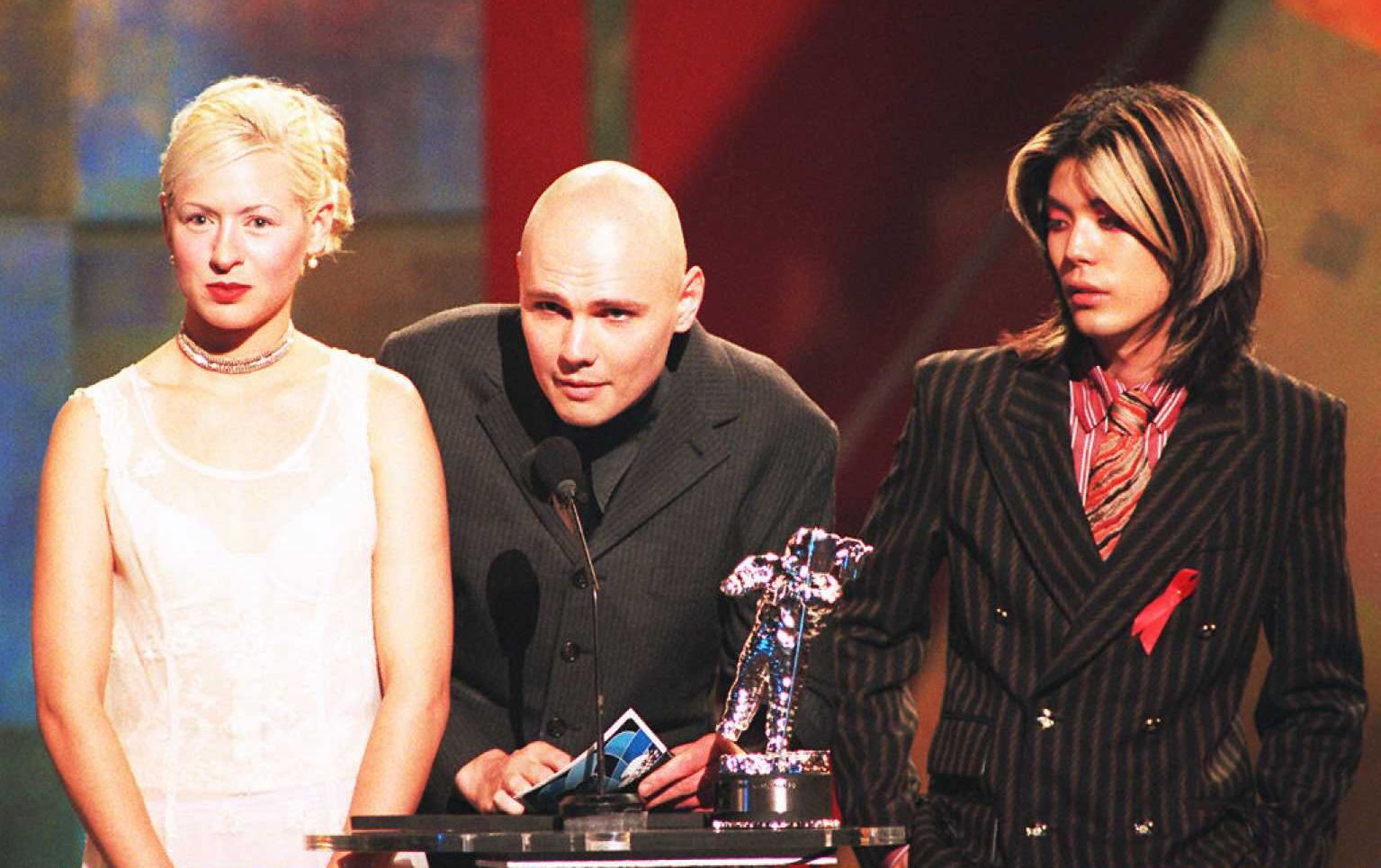 Did The Smashing Pumpkins snub original bassist D'Arcy Wretzky from their upcoming reunion? It depends who you ask.
The classic rock group is expected to announce a comeback Thursday, per a countdown clock on their official website, that is said to consist of the Pumpkins' original lineup. But Wretzky claimed in an interview in January that she wasn't invited to take part.
Now, the band is hitting back, claiming the bassist "deferred" from meeting with the rest of the group on joining the tour.
"In reuniting The Smashing Pumpkins, the band's dedication remains to its fans and its music. To that, James Iha, Jimmy Chamberlin, and William Corgan haven't played a show with D'arcy Wretzky for over 18 years. But it's not for a lack of trying," said the Pumpkins' publicity firm BB Gun Press in a statement to Variety. "For despite reports, Ms. Wretzky has repeatedly been invited out to play with the group, participate in demo sessions, or at the very least, meet face-to-face, and in each and every instance she always deferred. We wish her all the best, and look forward to reconnecting with you all very soon."
The Smashing Pumpkins formed in 1988 with Billy Corgan, drummer Jimmy Chamberlin, bassist Wretzky and guitarist James Iha. Wretzky left in 1999 and the rest of the group disbanded a year later. Corgan has kept several iterations of the group going with new bandmates since then.
Wretzy told BlastEcho.com in January that she had found out her fellow Pumpkins had decided "to go with a different bass player." On Sunday, the website published claims by Wretzky that Corgan had initially made a contractual offer to her to join the reunion, but later backtracked.
Speculation about a Pumpkins reunion mounted in 2017. Chamberlin teased the four original members coming back together in a June 2017 interview with WGN Radio. "We were talking about playing next year with the band and somebody asked me, you know, 'What's it like to coordinate that?' I said: 'It's like Grumpy Old Men 3, only there's three grumpy old men, and one's a woman.' That's how it has gotten to be."
In August 2016, Corgan said in a Facebook video that he had been speaking to Wretzky for the first time in nearly two decades, after she quit the band in 1999. He said "it's awesome to have my friend back."