Are For-Profit Colleges Failing to Live Up to Their Promises?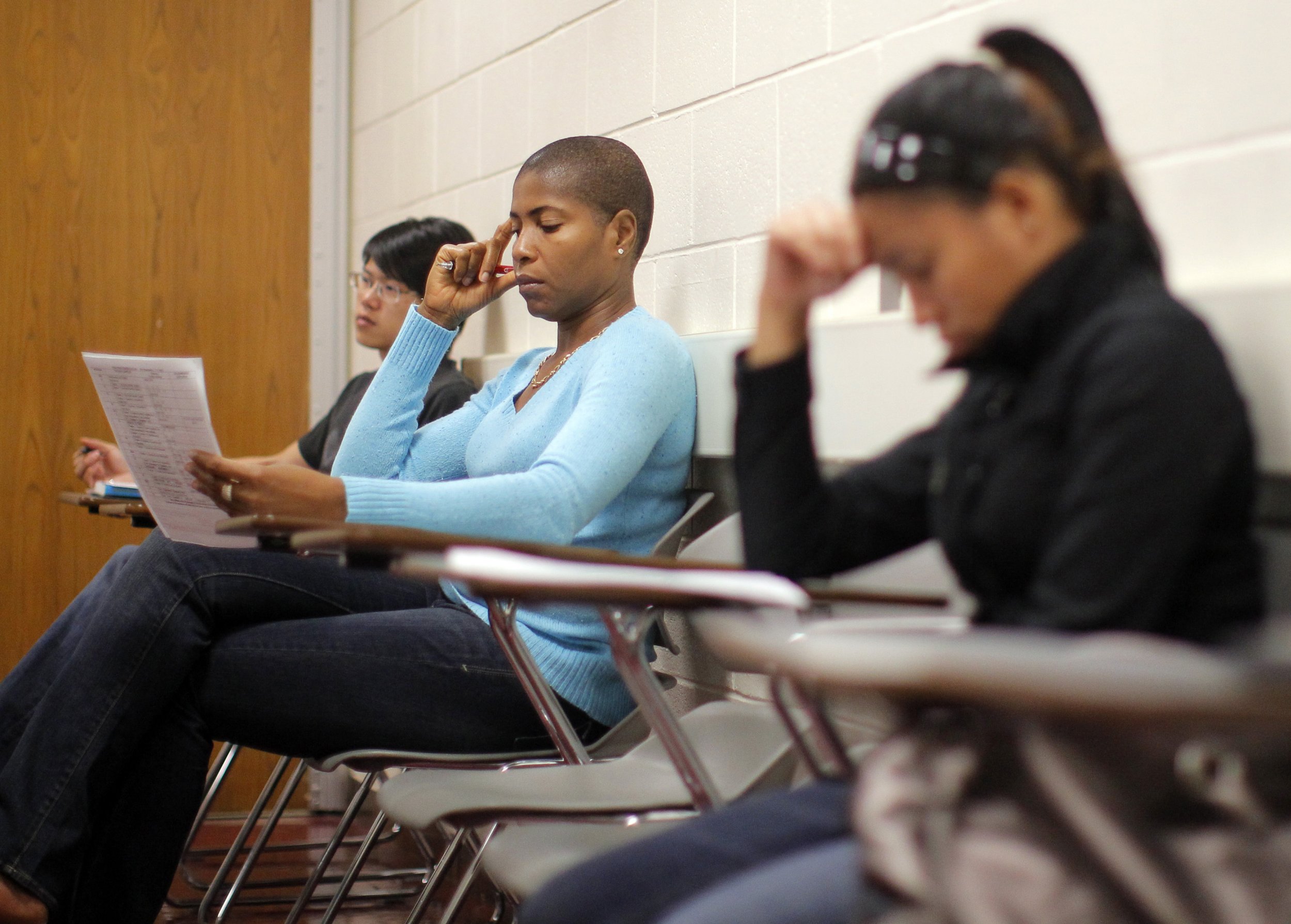 Soon after the presidential election, Donald Trump settled lawsuits challenging the now-defunct Trump University for fraud.
He paid out $25 million in restitution to former students and in fines for violating New York State education laws.
These lawsuits join with other claims against for-profit post-secondary education companies that make flashy and inviting claims to students yet deliver far below the mark.
ITT Educational Services, a for-profit chain, shut its doors last fall, after the spigot of federal student loans – which made up about two-thirds of ITT's revenue – was turned off by the Department of Education. This came after increased scrutiny from federal and state agencies revealed fraudulent marketing and practices that led students into high-interest loans.
These cases provide a troubling snapshot of for-profit education in America.
National evidence suggests that students who complete a degree at a for-profit school have higher unemployment rates and higher debt than do youth who attend two-year public colleges or four-year public or non-profit colleges.
For years, for-profit schools have substantially increased their share of the postsecondary education market particularly among poor and minority youth like those we spoke to for our decade-long study in Baltimore, Coming of Age in the Other America.
With few financial resources at home and the perception that "life is short" in their high-crime neighborhoods, the typical young adult in our study made a hasty launch into adulthood.
When youths see slick advertising from for-profit schools that promises financial stability and a career as a Certified Nursing Assistant (CNA) or medical coder in "no time," the lure to sign up for these schools is irresistible, especially in the absence of accurate information about real costs and job opportunities.
As Jayden, aged 22, put it to us, "Yeah, the commercial [is] convincing when they show people riding in yachts and big cars. I ain't never see BCCC [local community college] with no commercial with nobody buying a yacht!"
Yet it isn't just that for-profit schools can't deliver on the promises of their advertising; they also put students in worse financial straits with fewer prospects than their peers at non-profit schools.
Take Jackson, a young adult in our study, didn't attend Trump University or an ITT school, but, like millions of other young adults, he enrolled at another for-profit school after he graduated from high school and is now $14,000 in debt with no certificate to show for his efforts and money.
During his childhood, Jackson lived in Lafayette Courts, one of Baltimore's troubled high-rise public housing developments. Despite his early struggles in school, he earned a scholarship that he used to go to Baltimore City Community College (BCCC).
The first year was difficult for him, as he had to take remedial coursework that didn't count toward his chosen field of computer engineering, while also juggling work as a barber's apprentice.
Hoping to gain quicker entrée into a career, Jackson enrolled at a local for-profit school, TESST, which he heard about from a client at the barbershop.
Jackson tried out two programs at TESST, not finishing either one but taking out loans of $6,000-$8,000 for each program. He switched from computer-assisted design after he was not getting enough support from the instructor, and then left the medical assistant program when he realized that he didn't have the stomach to draw blood.
Not only was Jackson left with debt and no credentials, he was unable to transfer course credits from TESST to another institution. Looking back, he regrets these decisions: "It was a lot more expensive. So, I should've just stayed at BCCC, but being fast, wanting to hurry up and get through everything, I just went to TESST."
When we last caught up with him at 24 years old, he had been making ends meet by picking up jobs as a security guard, but he was aiming for a new career in the hotel business.
Jackson's circuitous path after high school is not unusual – in fact, a hallmark of young adulthood is finding oneself and figuring out what educational and career path is the best fit. Yet when middle-class young adults change majors during college – and about 80 percent of them do -- they learn more about what they want to do in a future career, and they still end up accumulating credits that lead to a degree.
In the landscape of the trade school (and often at its community-college counterpart), false starts don't add up, as even courses in related fields (CNA and medical technology training, for example) rarely transfer.
Brooke's case serves as an example. Though she had previously taken some courses at a community college, these hadn't led her in the direction of a career. She reflected, "Off and on I have been trying to change schools to see like what I want to major in."
At 22, she decided to pursue the medical field, so she explored training programs ranging from a low-cost Red Cross program to a more expensive for-profit program.
Discouraged by the three year waiting list for the Red Cross program, Brooke signed on at the for-profit American Career Institute for medical coding, hoping to obtain her certification in several months. She received some financial aid for the $14,000 tuition, but had to take out two loans totaling $7,000 and pay $200 a month.
This school closed within the year since we last talked to Brooke, so we do not know if she was able to finish.
Rather than being fickle, these youth are trying to become responsible, tax-paying adults, but they rarely received good information about next steps from high school, and learned about mainly low-wage career paths from their social circles.
They then encounter an educational marketplace full of traps which capitalizes on their desire for an expedited launch into adulthood. In contrast to the promised "insta-career" through a for-profit school, working toward an associate's or bachelor's degree may be perceived as an endless trek with an ambiguous career outcome.
As 20 year-old Ashanti put it, "It's quicker, it's not a real big, big commitment as much as college is. And you can be over and done with before you know it, and that's what I need, in and out."
How can we reduce the amount of students who fall into these for-profit educational traps then become deep into debt?
On the federal level, the Department of Education issued its "gainful employment" rule in 2015 to rein in the practice of preying on low-income students by requiring schools to improve their graduation and job placement rates if they want to continue receiving federal student aid.
Their recent demand for accountability from ITT reveals that for-profit schools are coming under increased scrutiny, though education advocates are concerned this will be reversed under Secretary Betsy DeVos.
But on the local level, learning about the array of post-secondary options while in high school can broaden students' information sets such that they can better discern the best options. This includes information about how much time it takes to complete programs, what the real costs are – revealing what they'll pay on future loans, and how much people make in particular careers.
We found that even those students who were strongest academically had a limited range of schools they were considering, and nearby schools which had higher retention rates and similar net costs were not on their radar.
Millions of low-income youth are doing their part to achieve the American dream through higher education. And like young adults everywhere, they are learning about themselves and changing their minds in the process.
But when for-profit schools are arranged in such a way that youth – determined to strike out on their own with a stable career – are penalized when they change their career focus, then we are setting them up to fail.
Jackson and others like him deserve better than empty promises and a mountain of student debt.
Stefanie DeLuca, an associate professor of sociology at Johns Hopkins University, and Susan Clampet-Lundquist, an associate professor of sociology at Saint Joseph's University, are co-authors of Coming of Age in the Other America with Kathryn Edin.