Vladimir Putin's 'In-Laws' Ranked as Russia's Fourth Wealthiest Family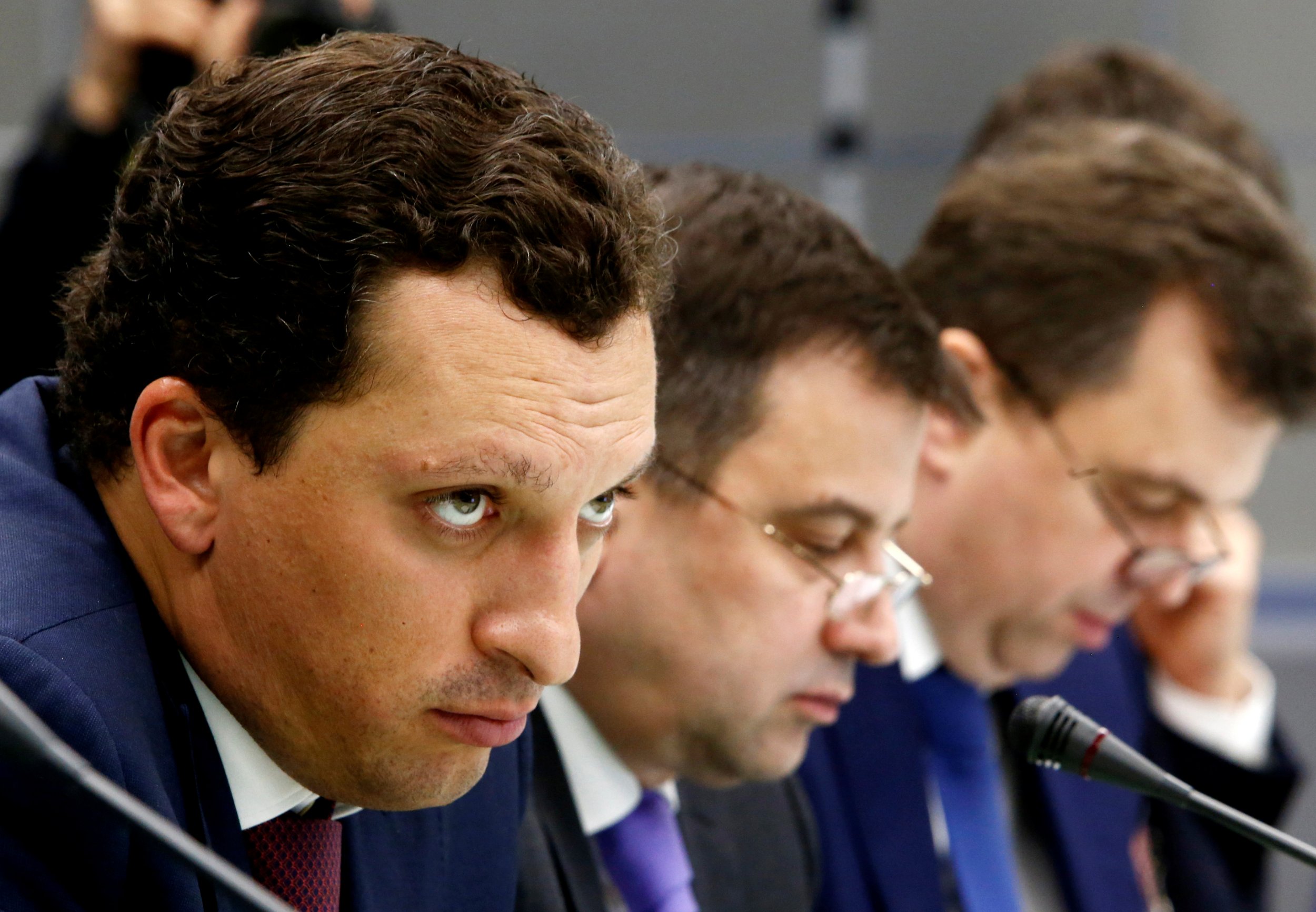 The man rumored to be Russian President Vladimir Putin's son-in-law is a member of one of Russia's richest families, according to business magazine Forbes.
Putin has two daughters, although neither has appeared with him publically since they were children and the Kremlin has refused to comment on what they do or even what they look like.
Several independent investigations, including one by Reuters, have pointed to a woman calling herself Katerina Tikhonova as Putin's younger daughter and her husband Kirill Shamalov as his son-in-law.
Not only has Reuters estimated that Shamalov's fortune began increasing following his reported wedding to Tikhonova, but, according to Forbes, the Shamalov family as a whole has benefited from the windfall.
Forbes ranks the Shamalovs as the fourth wealthiest family in Russia, estimating that Kirill Shamalov is worth $2.3 billion, due to his 21.3 percent share in energy company Sibur, while his father Nikolay is reportedly worth $100 million.
Since being labeled as Putin's son-in-law by media, Shamalov's business dealings have attracted the scrutiny of the Russian opposition, most notably anti-corruption blogger Alexey Navalny. Navalny filed a case against Putin in February, accusing him of corruption, alleging that the president decreed that Sibur receive a government investment of $1.75 billion in 2015, without declaring this as a conflict of interest.
The case was thrown out when a Moscow court ruled that in accordance with the constitution, Russia's president has immunity.
The Rotenberg family, members of which are close friends of Putin's, playing hockey and training judo with him, were named as the second wealthiest family in Russia. The top spot on the list was occupied by the family of Russian entrepreneur Mikhail Gutseriev, who owns energy companies Russneft, Neftisa, OAO Russian Coal and others.
When asked for a response on the Forbes article, Sibur underlined that the company does not comment on the private lives of its investors, shareholders or board members.