Are Rabbits the Key to Developing a Syphilis Vaccine? Scientists Hope So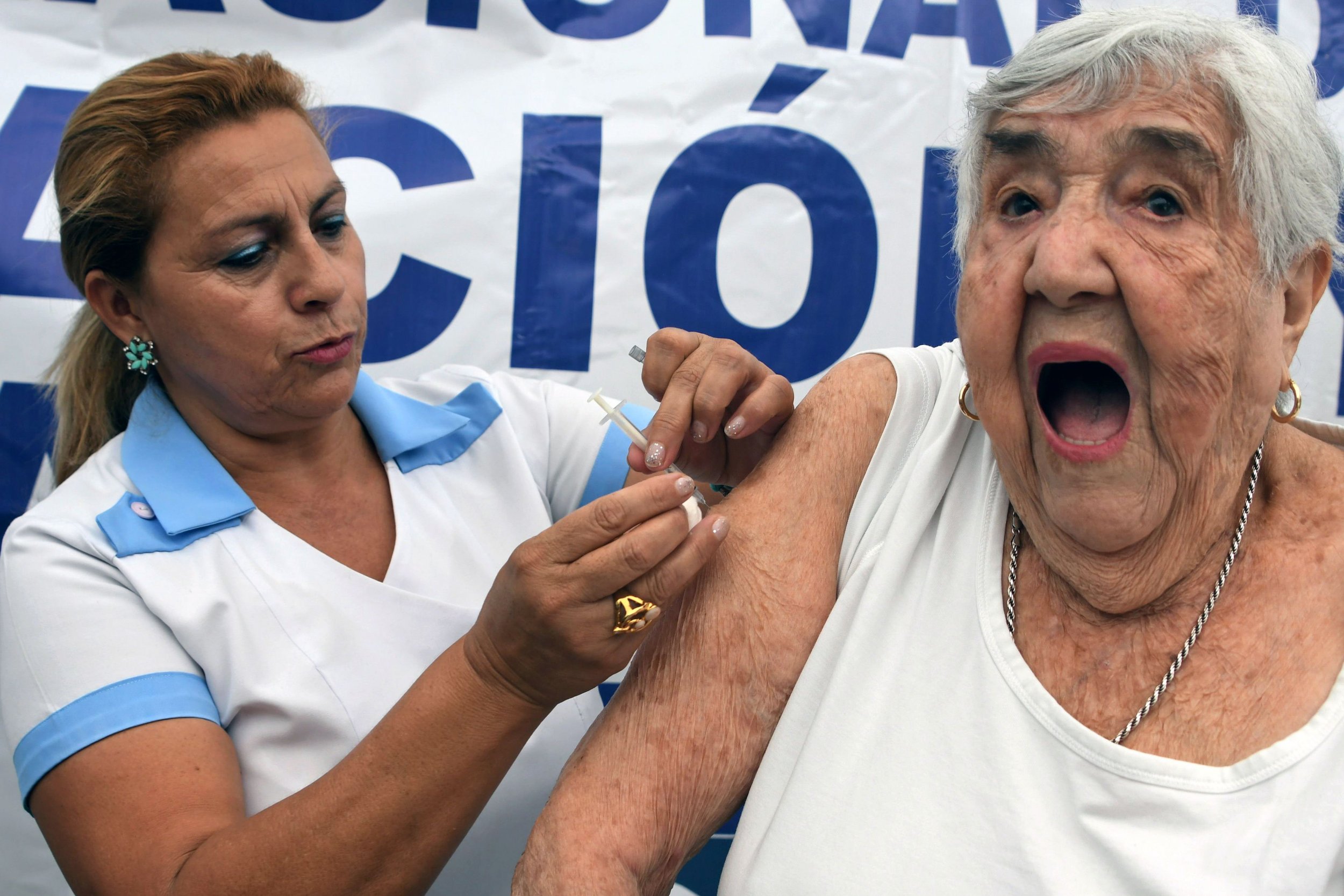 As of 2018, only three sexually transmitted infections are preventable through vaccines. Within the next few years, researchers hope to add syphilis to the list--and dramatically reduce its global spread.
Scientists from the University of Connecticut Health identified a section of proteins within the syphilis-causing bacterium that may immunize patients from the sexually transmitted infection (STI). The team, which published their findings Tuesday in the journal mBio, dissected the genetic code of the bacterium, called treponema pallidum, and identified the proteins in the outer membrane of the cell that don't mutate--prime targets for antibody attacks.
To avoid antibodies produced by vaccines, bacteria constantly change their outer membrane protein sequences. They can survive and proliferate once they've created new antibody-resistant proteins--unless scientists can predict the changes in protein sequences, called loops, before they happen.
Now that the researchers understand the syphilis bacterium's structure, they plan to create a vaccine to immunize rabbits, another species that commonly contracts the STI. University of Connecticut Health researcher Justin Radolf said the advancements come at a critical point in the infections spread.
"Syphilis rates have been skyrocketing in the U.S.," he told Newsweek.
"If we immunize a rabbit with these proteins, we can get antibodies that will T.pallidum," he added. "We don't know how important this is going to be for vaccine development, but we assume it will be."
Syphilis reached a record low in 2000 and 2001 with 2.1 cases per 100,000 population, according to the Centers for Disease Control. But every year since, syphilis cases have increased in droves, and 2016 saw over 88,000 new diagnoses at all stages of the STI.
The World Health Organization said over 5 million people contract syphilis every year, the fourth-highest rate of infection, and one million of those infected are pregnant women. Mother-to-child transmission can be fatal for newborns, particularly in poverty-heavy countries. Nearly 350,000 infected pregnant women are at risk of stillborn delivery, and infants who survive are at greater risk of seizures and death, according to the World Health Organization.
Syphilis bacteria also increase susceptibility to HIV, Randolf said. In its initial stages, syphilis manifests as ulcers around the genital area or mouth. Because the barrier to infection--the skin--is compromised by the ulcer, the virus finds an easier pathway.
Syphilis is currently treated with injectable penicillin, but it can reemerge in patients once they've been infected. Hepatitis A and B and human papillomavirus (HPV) are currently the only STIs that can be prevented with vaccines, according to the CDC.