Are Republicans Doing Anything? Trump's Stalled Agenda May Force GOP to Forgo Vacation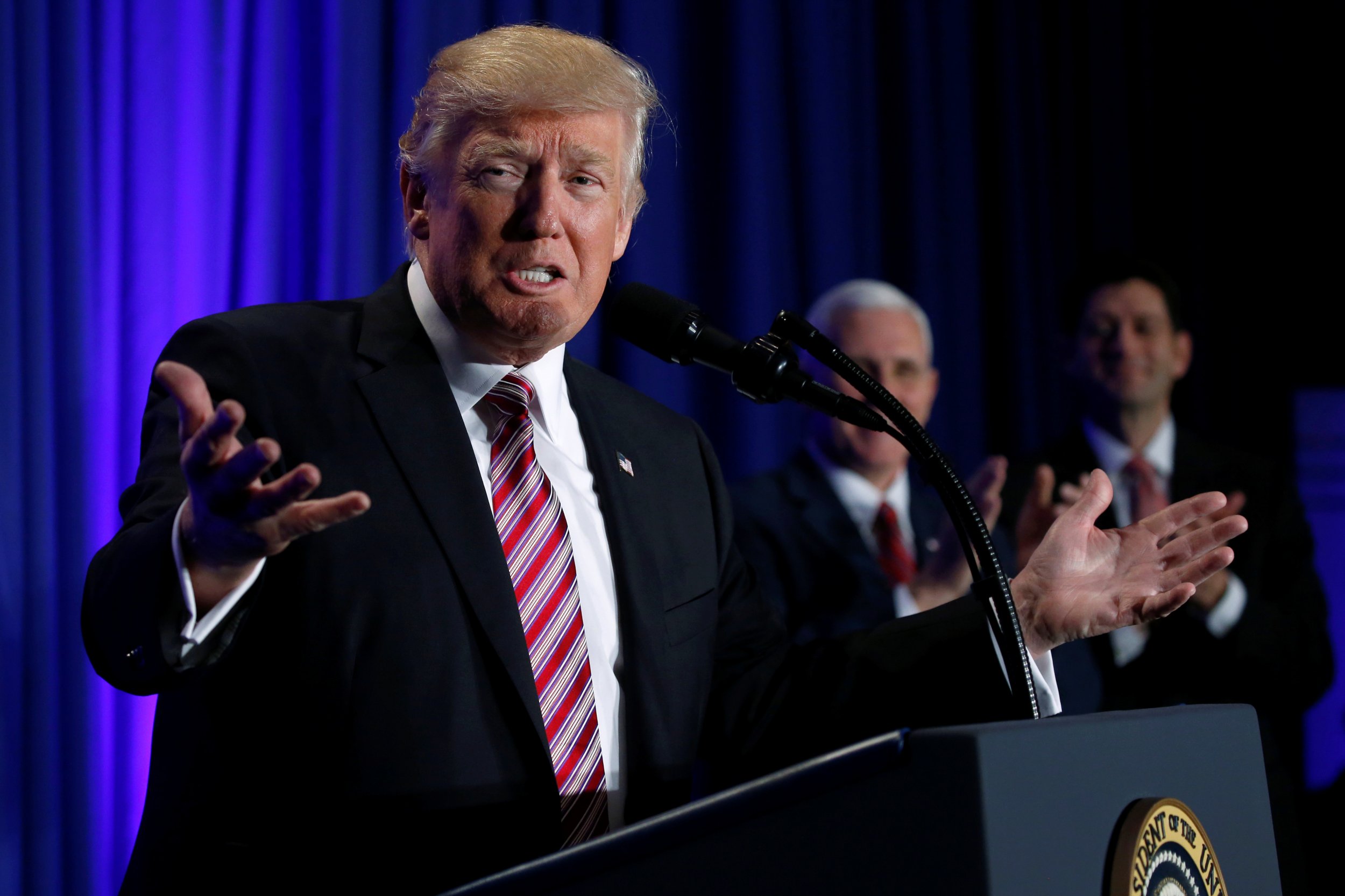 Republicans are considering forgoing a monthlong vacation in August to focus on pushing the GOP and President Donald Trump's agenda through Congress, after facing months of delay and dwindling support over key policy issues.
Five months into Trump's presidency, many of his campaign promises and the Republican Party's goals—with an elected majority in both houses—seem to have taken a backseat to multiple ongoing federal investigations into the Trump campaign and Russia's meddling in last year's election. As lawmakers on both sides of the aisle gear up for the 2018 midterm elections, Republicans are clamoring for major legislative victories to cling to before voters flock to the polls across the country, The Hill reported Monday.
Related: Here's how Donald Trump can actually be impeached
"I think absolutely we should truncate or cancel recess," Republican Senator Dan Sullivan said Monday. "We have a huge agenda. I think we can get a lot of it done, but what we don't have is time.... We can make more time."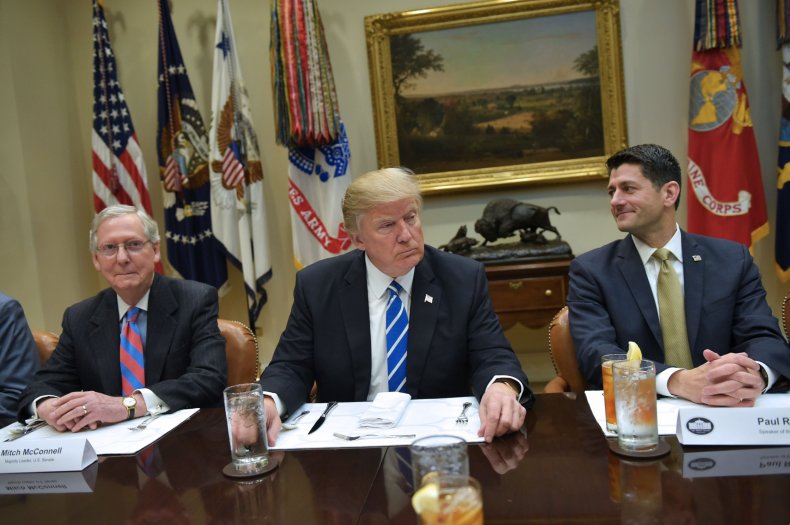 The GOP's American Healthcare Act—a conservative (and controversial) overhaul of former President Barack Obama's landmark health care legislation, the Affordable Care Act—remains highly secretive and widely opposed by Republican and Democratic constituents nationwide. As of Tuesday afternoon, most senators had been unable to read the bill in its entirety and were holding the Senate floor in an effort to force their GOP counterparts to publicly debate the bill.
"We're not under any deadline, so we're going to take our time," Republican Senator John Cornyn, the majority whip, told reporters about the GOP's health care bill in May.
Meanwhile, Trump's promises to build a wall along the U.S.-Mexico border remains at a standstill, threatening to shut down the government if included in September's budget bill to fund the federal government for the following fiscal year.
With just two weeks to go before Congress's summer recess, it appears the frustrations of deadlock and red tape have reached Republican lawmakers poised to return home to their constituents to discuss the work they've been doing since Trump took office.
"Congress has no business taking a recess when the people's business remains unfinished," Republican Senator Steve Daines said Monday night.
But the decision as to whether lawmakers will head home for the month rests with the Senate majority leader, Mitch McConnell. It doesn't appear likely the conservative will seek to keep Congress in its post throughout the recess, a GOP aide told The Hill, as lawmakers have likely already planned excursions throughout their states and are set on leaving Washington for the month.
"Are they going to get all 52 Senate Republicans to do this?" the aide questioned. "Every time members say they need to stay and work over a recess, there's usually a [congressional delegation] trip somewhere" planned by their Republican colleagues.