Are Republicans Nazis? Google Appeared to Think So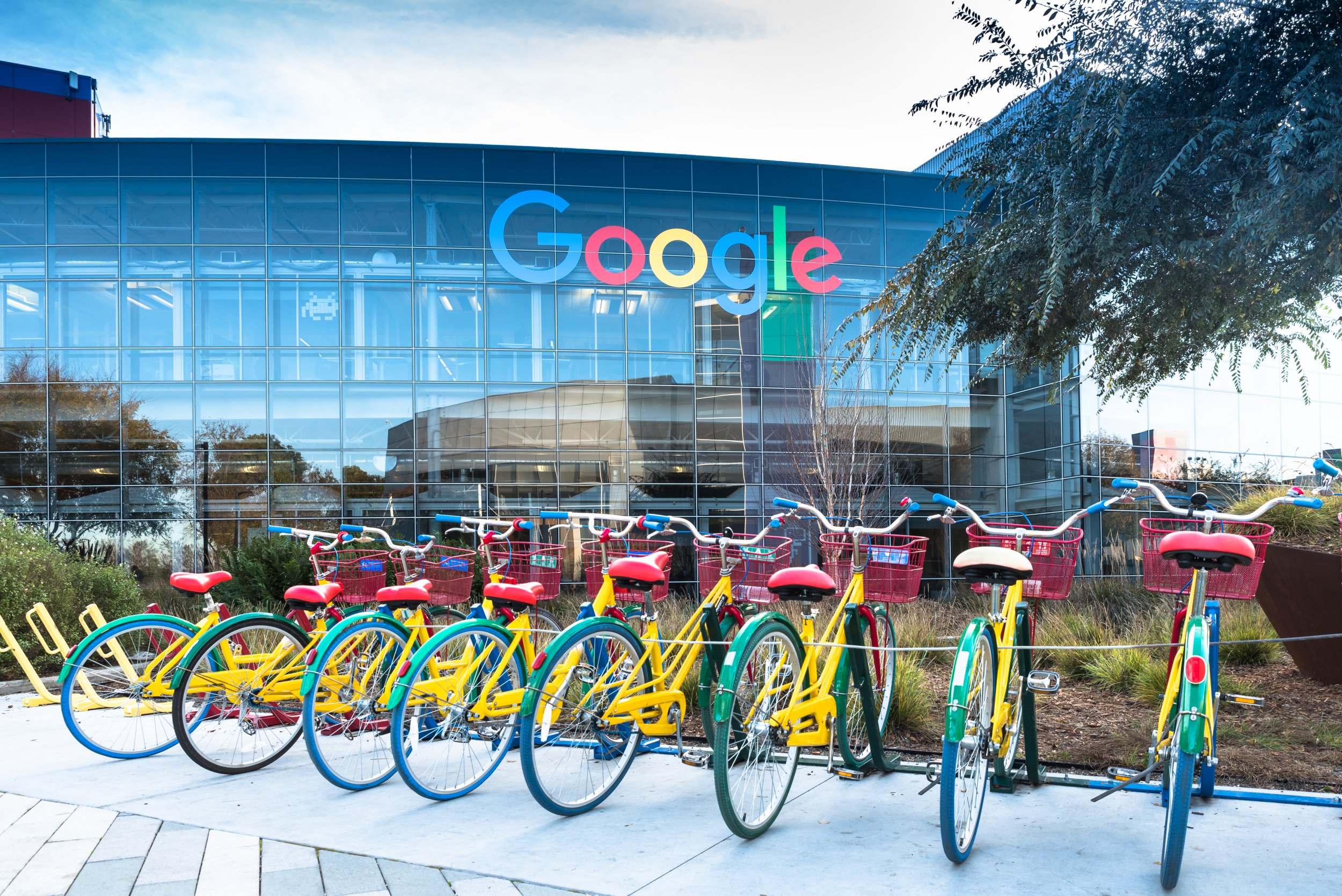 A United States politician has accused Google of associating his political party with Nazism.
Kevin McCarthy, the House Majority Leader since 2014, called out the Internet search company for including "Nazism" under the ideology blurb of the California Republican Party's Google results. Also included was conservatism, market liberalism, fiscal conservatism and green conservatism.
The descriptions have since been removed from the search blurb, known as the "knowledge panel."
"Dear @Google, This is a disgrace #StopThe Bias," McCarthy tweeted, along with a photo of the search page.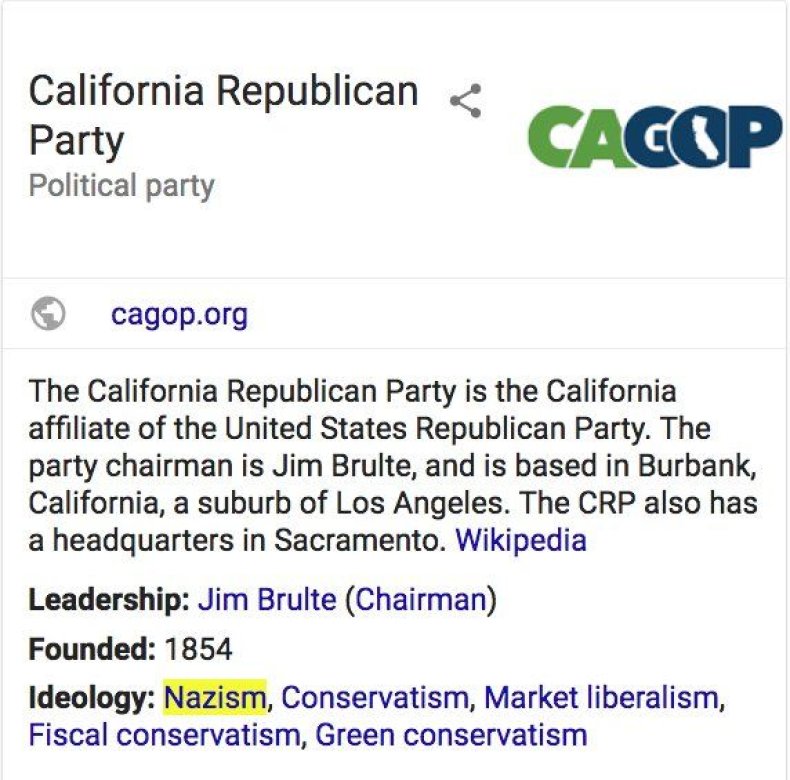 According to The Hill, Google said in a statement that it had nothing to do with the search results. "Sometimes people vandalize public information sources, like Wikipedia, which can impact the information that appears in search," Google said. "We have systems in place that catch vandalism before it impacts search results, but occasionally errors get through, and that's what happened here."
Earlier this week, McCarthy addressed journalists and accused social media of trying to censor conservatives.
"Conservative Christians are being silenced in corporate America, and the mainstream media—including on social media where we get so much of our news today—are trying to discredit or take our words off," McCarthy said. "Remember in 2016? What did Facebook do? They would remove conservative talk from the newsfeed."
Last week, Republican Party Chairwoman Ronna McDaniel sent a letter to social media sites demanding explanations about how they avoid political bias. She was backed by President Donald Trump's 2020 campaign manager Brad Parscale.
The letter was addressed to Facebook's Mark Zuckerberg and Twitter's Jack Dorsey.
"Google owes conservatives answers and assurances that they are putting an end to this," McDaniel said, according to Vice News. "Evidence is mounting that conservative voices are either being suppressed or, as it appears in this case, being falsely depicted as hateful extremists."