People tend to mark Thanksgiving, which, in 2022, will be on November 24, with a huge feast, surrounded by friends, family and loved ones, and many Americans will be wondering which restaurants are open on the national holiday.
While many federal offices and public institutions are closed on this day, most restaurants are privately owned or franchised, meaning they can can choose whether to keep the doors open.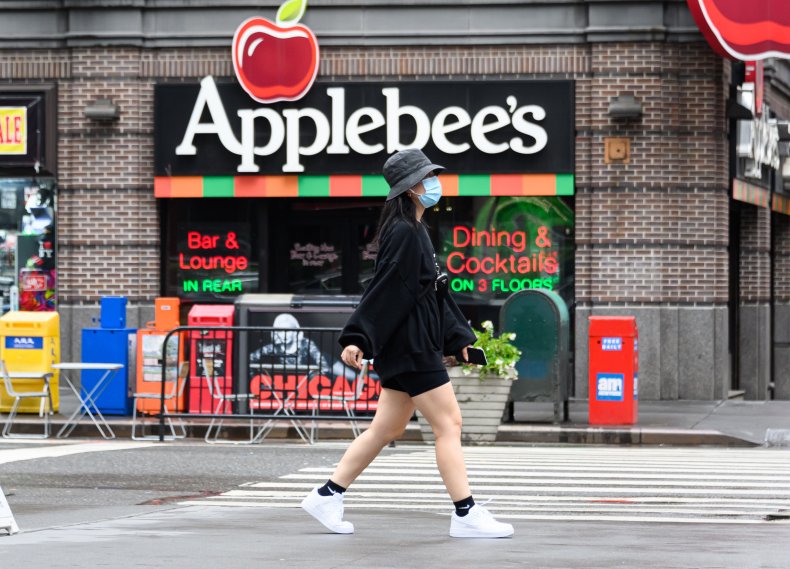 Many celebrate Thanksgiving with a large turkey meal, but some people might have to work on that day or won't have the capacity or time to prepare such a huge feast.
A restaurant might be another option, and although some hours may be reduced, many of the country's most well-known diners will be open on November 24.
Applebee's
Applebee's will be open on Thanksgiving, mainly during the usual times, but some reduced hours may apply.
Bob Evans
The diner is open from 8 a.m. until 7 p.m. for breakfast or for a homestyle Thanksgiving holiday meal.
Buffalo Wild Wings
Most of the restaurants are open on Thanksgiving.
Chick-fil-A
Sorry, chicken fanatics, but this restaurant won't be open on November 24. You'll have to make do with turkey instead...
Chipotle
Sadly, Chipotle won't be open on Turkey Day, but it'll open again the day after.
KFC
The chicken diner is open during its usual hours on Thanksgiving, from 10:30 a.m. to 11:00 p.m.
McDonald's
McDonald's restaurants will be open on Thanksgiving, although hours may vary, based on owner and franchise location.
Metro Diner
The restaurant chain is open on Thanksgiving Day.
Popeyes
The chicken and seafood outlet will be staying open on Thanksgiving during its normal hours, which are from 10 a.m. to 10 p.m.
Ruby Tuesday
Most locations will be open on November 24, but make sure to contact your local restaurant to find out opening hours.
Starbucks
The coffee outlet will be open on Thanksgiving. The official hours are between 5:30 a.m. and 8 p.m, though some outlets may be running on reduced hours.
Sizzler
The West Coast food chain will be open on Turkey Day and will be offering Thanksgiving platters for those wishing to celebrate in style.
STK Steakhouse
The restaurant will be open for dine in and takeout on Turkey Day. The diner even has its own Thanksgiving menu to mark the holiday.
Subway
Most Subway restaurants are open on November 24, and at the usual hours.
Taco Bell
Taco Bell is closed on Thanksgiving and Christmas.
TGI Friday's
TGI Friday's will be open on November 24.
Tony Roma's
Tony Roma's is open on Thanksgiving, though reduced hours may apply.
Waffle House
The sweet-food chain is open 365 days a year.