Are S.C. Dems Stuck With Alvin Greene?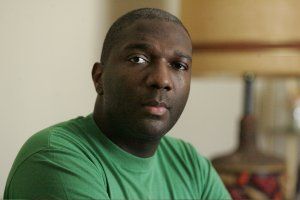 Political observers and insiders alike have been baffled this week by the results of the Democratic U.S. Senate primary in South Carolina, where Alvin Greene, a 32-year-old unemployed Army veteran with no staff or campaign Web site, somehow captured more than 100,000 votes to soundly defeat former state legislator Vic Rawl.
Up until yesterday, the consensus among pundits had been that voters didn't recognize either candidate and simply picked alphabetically, with Greene's name listed first on the ballot. Now a new theory has emerged: Greene, who it turns out is facing felony charges for allegedly showing obscene pictures to a college coed, was a Republican plant.
U.S. Democratic Rep. Jim Clyburn is calling for a federal investigation into Greene's candidacy, his primary question being how a jobless veteran with no known campaign contributors managed to pay the $10,400 filling fee to run for Senate. "He has no reports of income or expenditures," Clyburn told theSouth Carolina Greenville News. "Somebody is spending the money. The state and federal authorities have got to look into this."
Clyburn stopped short of accusing the GOP of sponsoring Greene's candidacy, but that hasn't stopped political bloggers from speculating. Meanwhile, the U.S. Attorney's Office and the FEC have both remained tightlipped in regard to the possibility of an investigation, and the state Democratic Party has asked Greene to withdraw from the race (and probably not just because of the alleged crime). He refused.
Dr. Robert Oldendick, a political-science professor at the University of South Carolina, says the Democrats could theoretically refuse to certify Greene as a candidate since "the party has the ballot slot." But, he points out, such a move would likely prompt a lawsuit and serve to prolong the bad press. "It would make them look even worse."
As far as the GOP plant accusation goes, it certainly isn't the craziest conspiracy theory we've ever heard, but it seems unlikely. As Oldendick points out, the Democrats had little to no hope of beating Republican Jim DeMint in November regardless of whom they put up.
"You're spending resources on an uphill battle that's unlikely to be won in the best conditions," he says. "Inasmuch as any candidate is unbeatable this November, I think Jim DeMint is."
Are S.C. Dems Stuck With Alvin Greene? | U.S.