Are Smart Guns the Next Step For Police?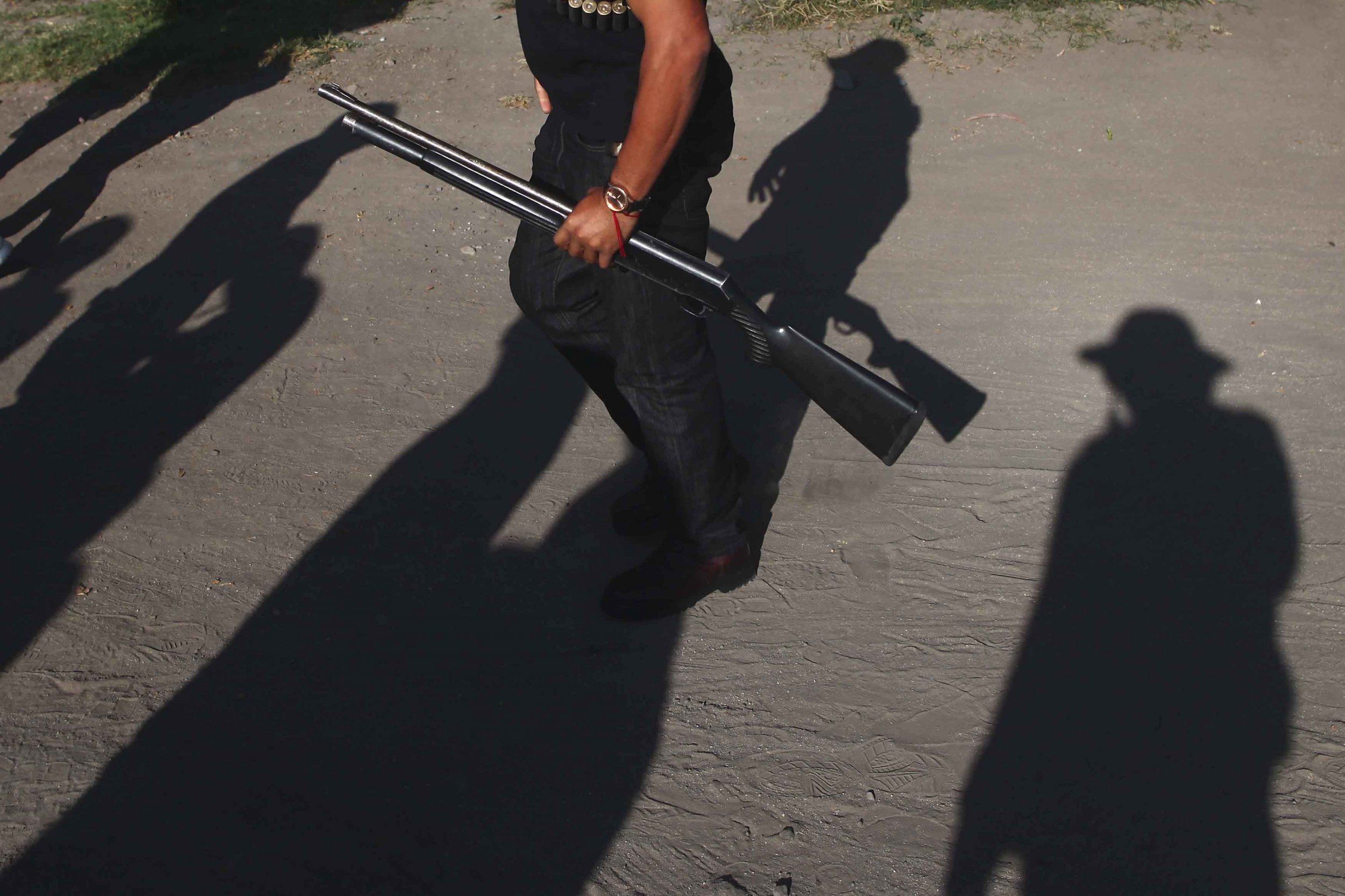 The August shooting death of Michael Brown in Ferguson, Missouri, has renewed the public's fears about excessive use of force by police, but a startup hopes to offer a solution.
YardARM Technologies, based in Santa Cruz, California, is currently testing a device, small enough to fit in the handle of most police guns, that tracks the weapon's use in real time. The device can determine a gun's location, whether or not it is in its holster, if it is loaded and when it has been fired. The company is also working on technology that will tell in which direction the gun is pointed.
"It's the same kind of sensor your iPhone uses to change the screen from vertical to horizontal when you turn the phone to the side," YardARM spokesman Jim Schaff told The Huffington Post, "but ours is way more powerful."
The device is connected to the officer's smartphone via Bluetooth. The data it collects is sent from the gun to the phone and is then routed to YardARM's servers in both Washington and Texas. From there it is made accessible to police departments. The company is looking to build a framework that will allow departments to choose when they receive alerts—departments might not want to know when a gun has been taken out for inspection, for instance.
YardARM hopes the live data will help departments support officers in the field by quickly alerting them to a dangerous situation, but also provide an objective record of an incident after the fact. The information could either exonerate policemen of wrongdoing or provide the information necessary to hold them accountable.
This new device accompanies a trend of monitoring gadgets—dash cams are becoming more widely used and several states have recently required police officers to wear body cameras. The body-worn camera program has shown cops are far less likely to use force when wearing a camera, and civilians are also less likely to have a complaint. The technology has the potential to keep Americans safe and help everyone save on litigation fees.
YardARM launched a year ago with the aim of selling its firearm devices in the consumer market. This technology was originally geared toward gun owners to alert them that their weapon had been stolen and aid in locating it. But the company quickly switched gears when the consumer market proved difficult to maneuver and police departments began to show interest.
While the company has raised $1.5 million so far, it has a long way to go before it is able to manufacture at high volumes. But Schaff is hopeful that the device will be implemented nationwide by next year.
Correction: This article originally misspelled the name of YardARM Technologies.