Are Student Loan Payments Deferred? Trump Executive Order on Student Loans Explained
Under President Donald Trump's executive memorandum, federal student loan payments and interest will be paused until December 31.
The Coronavirus Aid, Relief, and Economic Security (CARES) Act deferred certain student loan payments and interest until September 30. After Democrats and the White House were unable to reach an agreement by the self-imposed Friday deadline, Trump signed four executive orders, among them an extension for student loan deferment.
Deferments only apply to people with federal loans held by the Department of Education, according to the memorandum, but it's not required. Those who want to continue making payments are allowed to do so and experts told Newsweek anyone who's financially able to, should.
"If you can knock out a good chunk of your principle you'll save yourself quite a bit of money in interest," Tara Falcone, founder of ReisUp, a financial education company, said.
Anna Helhoski, a student loans expert at NerdWallet, agreed those with an emergency fund who are in a financial position to continue making payments should do so, as it can get rid of debt faster. However, she cautioned against making payments if it means sacrificing an emergency fund because no one knows what economic pitfalls may lay ahead.
In announcing the executive memorandum, which is the same as an executive order except it doesn't have to be published in the Federal Register, Trump said he may extend payment and interest deferments past the end of the year. If he does a second extension, the president said he'll likely do so after December 1.
The order would enable more than 35 million people to defer payments, according to CNBC, but it's possible Trump's action won't be allowed to stand.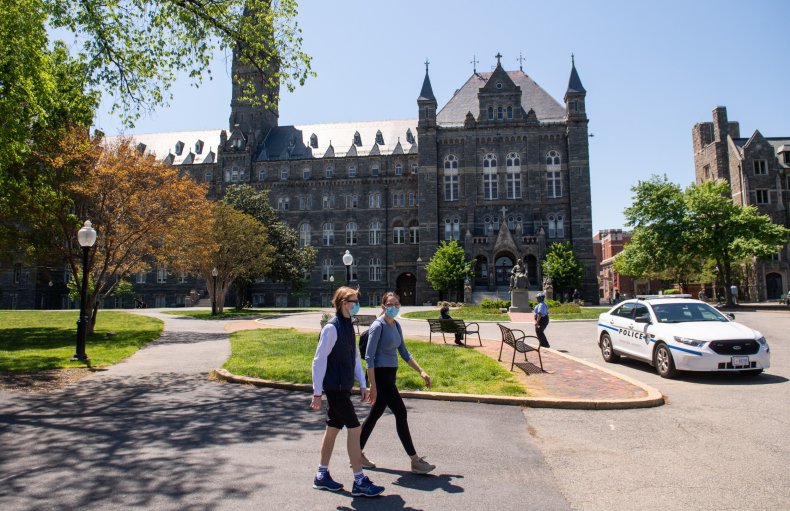 Leading Democrats criticized Trump's executive actions for being unconstitutional and the president acknowledged on Saturday that there could be legal challenges. If a person does sue over the executive orders, Trump said it will come from somebody "that doesn't want people get money" and "they won't win."
Of the four actions Trump signed on Saturday, Mark Kantrowitz, a higher-education expert, told CNBC people are "unlikely" to object to the one deferring student loans.
Under the CARES Act, deferred monthly payments are counted as on-time payments for federal loan forgiveness, including the Public Service Loan Forgiveness (PSLF) program. So, a person can knock off seven of the 120 monthly payments necessary for the PSLF program between March and September even if they haven't made payments.
Newsweek reached out to the Department of Education and White House for clarification as to whether Trump's extension will continue counting monthly payments toward the PSLF.
Under the GOP-backed Health, Economic Assistance, Liability Protection and Schools (HEALS) Act, the pause on student loan interest and payments would end on September 30. Democrats, however, want to extend the deferment until September 30, 2021, and forgive $10,000 in debt for economically distressed borrowers.
Talks stalled on Thursday after the two sides were unable to reach an agreement, although Treasury Secretary Steve Mnuchin and Senate Minority Leader Chuck Schumer indicated they're both open to resuming a conversation. It's unclear if they'll pursue including student loan provisions in a forthcoming stimulus package or if they'll defer to Trump's executive memorandum.