More than one third of college students in the U.S. say they don't have enough money for food, with some even going whole days without eating as they simply cannot afford meals, according to a report.
The study, Still Hungry and Homeless in College, found 36 percent of university students said they had been food insecure over the past 30 days, meaning they were not eating healthy, nutritious food or even had the ability to "acquire such foods in a socially acceptable manner."
The research also found that around one quarter of university students said they have skipped meals or cut the size of their portions because they couldn't afford to eat properly, with 18 percent being forced to do so on at least three occasions in the last 30 days.
The report, conducted by researchers at Temple University and the Wisconsin HOPE Lab, also shows the number of hungry students expands even further when including community colleges.
The study, involving 43,000 students at 66 institutions in 20 states and the District of Columbia, says 42 percent of community college attendants described themselves as food insecure, with one third saying they have skipped meals or eaten smaller portions to cut costs.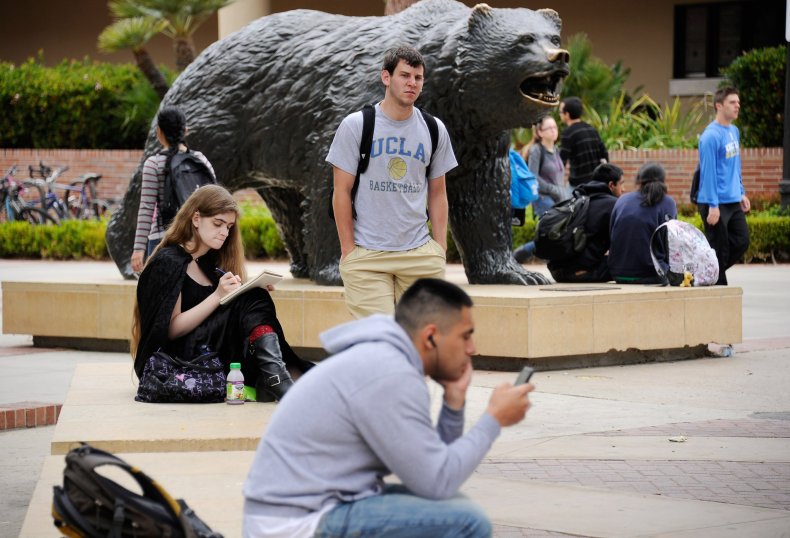 Elsewhere, nine percent of community college students and six percent of university students have gone at least one whole day during the last month without eating anything because they had no money for food.
"The bottom line is clear: Educational attainment in the United States is being hindered," the report said. "Students' basic needs must be secured if they are to learn at any level—elementary, secondary, or postsecondary."
Sara Goldrick-Rab, professor of higher-education policy at Temple University and the lead author of the report, said that while the rising costs of higher education affects all those in college, it is the increasing number of students from lower-income families who will suffer the knock-on effects.
"It really undermines their ability to do well in school," she told NPR. "Their grades suffer, their test scores appear to be lower, and overall, their chances of graduating are slimmer. They can barely escape their conditions of poverty long enough to complete their degrees."
Elsewhere in the report, nine percent of university students and 12 percent of community college students said they were homeless in the past year, with 3 percent of university students saying they have slept in an abandoned building, car or other place not meant for housing while studying their degree.
According the survey, just 41 percent of community college students and 48 percent of university students have not experienced food or housing insecurity or homelessness during the past year. The study found that African-American and Native American students were much more likely than non-Hispanic white or Asian students to experience food or housing insecurity.
"The data show that basic needs insecurities disproportionately affect marginalized students and are associated with long work hours and higher risk of unemployment," the report states. "However, the level of academic effort—in and outside the classroom—is the same regardless of whether or not students are dealing with food and housing insecurity. It is therefore critically important to match their commitments with supports to ensure degree completion."