Are There 5 Perfect Movies? The Internet Seems to Think So
Film lovers are gushing about their favorite movies on social media, thanks to a recent prompt: Which five movies would you describe as "perfect"?
CNN correspondent Jake Tapper chimed in on Monday night with his perfect-movie picks. His selections include noir—with 1974's Chinatown, starring Jack Nicholson and Faye Dunaway—and comedy, with 1993's Groundhog Day featuring Bill Murray and Andie MacDowell. Tapper also gave a shout-out to Little Women, though it's not entirely clear which version he's partial to: Greta Gerwig's 2019 telling with Saoirse Ronan at the center, or Gillian Armstrong's 1994 film, starring Winona Ryder? (Has to be Gerwig's, right? We'll give him the benefit of the doubt.)
A ton of other Twitter users have singled out one particular favorite they think is perfect: Frank Darabont's 1994 prison drama, The Shawshank Redemption. If you've somehow missed this middlebrow classic (which still sits atop the IMDb Top 250, by the way), Shawshank is based on a 1982 novella by horror author Stephen King, and follows Andy Dufresne (Tim Robbins) after he's wrongfully convicted of murdering his wife and her extramarital lover and sentenced to life in prison at Shawshank State Penitentiary. While serving his life sentences, Andy develops a meaningful friendship with another inmate, the seemingly all-seeing Red (Morgan Freeman).
If you're going to press me for my perfect-movie picks, I'd have to first go with Curtis Hanson's 1997 neo-noir police procedural L.A. Confidential, starring Russell Crowe and Guy Pearce—it's a masterpiece. I also highly recommend Walter Hill's campy but brilliant 1979 cult classic, The Warriors, which follows a New York street gang while they're on the run from the cops and being hunted by every other colorful (and outlandishly uniformed) gang in the city.
I promise that after you've watched The Warriors, you'll want to recreate the movie's most memorable scene and taunt everyone you can by saying, "Warriors! Come out and play!"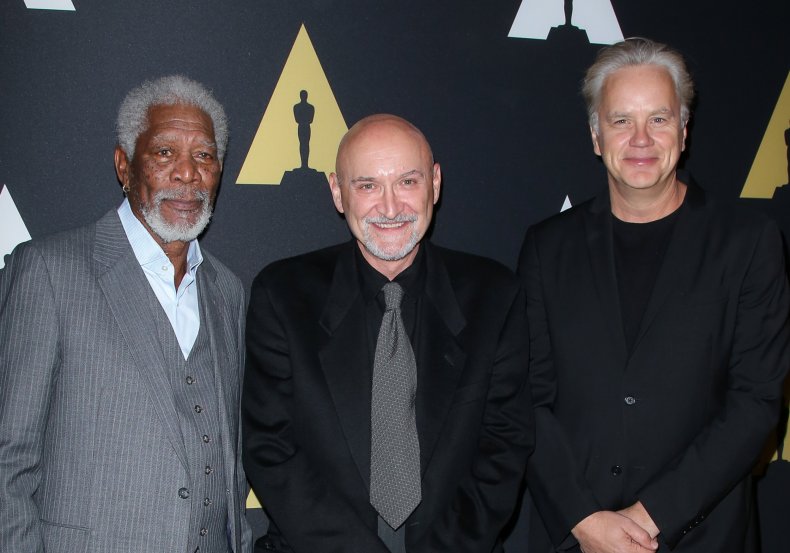 Anyway, here are a bunch of perfect movies, as recommended by Twitter:
Tapper also picked Hitchcock's 1954 classic, Rear Window, as a perfect movie.
@The16BitCM tweeted, "Five perfect films in no particular order."
@JamesOldham wrote, "Yeah, I put two films in from this year, what of it? Hard stare!"
@sumlyn_7 argued, "This was very hard! Can I do like 12 honorable mentions?"
@meganjustsaid wrote, "Five perfect movies that everyone should see."
@Mesho_RM7 added musicals to the list.
@forsciencemorty mentioned, "Not a definitive top 5 but 5 perfect movies"
@bluerosepat admitted, "I'm such a poor movie watcher, but here are the ones that I've seen and think are perfect."
And if you want to see my film picks, here you are: