Are These Supreme Court Justices Traitors to the Conservative Cause? | OPINION
This week in On the Street: judging judges, good companies, bad visas, Apple chips— and even a new Rascal Flatts song co-written by Newsweek contributor Marc Beeson. Oh, and by the the way the S&P 500 index took a licking this week—down 2.9 percent—because traders finally discovered COVID-19 was still a problem. With that...
THE NEW BLUE SUPREMES? If you want to know what makes the Supreme Court really tick, especially during case-decision season, there's no better person to turn to than David A. Kaplan. David formerly covered the high court for Newsweek—and is the author of the national best seller, The Most Dangerous Branch: Inside the Supreme Court in the Age of Trump. A few days before the court was expected to rule on abortion rights, I asked David for his take on conservative judges being perceived as traitors to the cause—Chief Justice John Roberts and Justice Neil Gorsuch—after two recent controversial decisions. "The smart members of the conservative commentariat are hypocrites. They know better than to attack Gorsuch and Roberts for 'legislating from the bench,' which is just a slogan. But they do it anyway," says Kaplan. "What Ross Douthat (The New York Times) and Senators Ted Cruz and Josh Hawley and others really mean is they don't like it when their ox is being gored. They don't like the results in the cases on gay/transgender discrimination and on DACA. Impressively, George Will (The Washington Post) understood the difference. Look, it's reasonable to disagree with the rulings. But the idea Gorsuch and Roberts are turncoats to the conservative 'cause'—now kowtowing to the Beltway crowd—is silly. Why cannot it simply be that Gorsuch and Roberts in the discrimination case, and Roberts in DACA, read the law differently than conservatives would have liked? And have the conservatives forgotten that Roberts remains the architect of key rulings in the past decade that have gutted voting rights and campaign finance reform? How quickly they forget."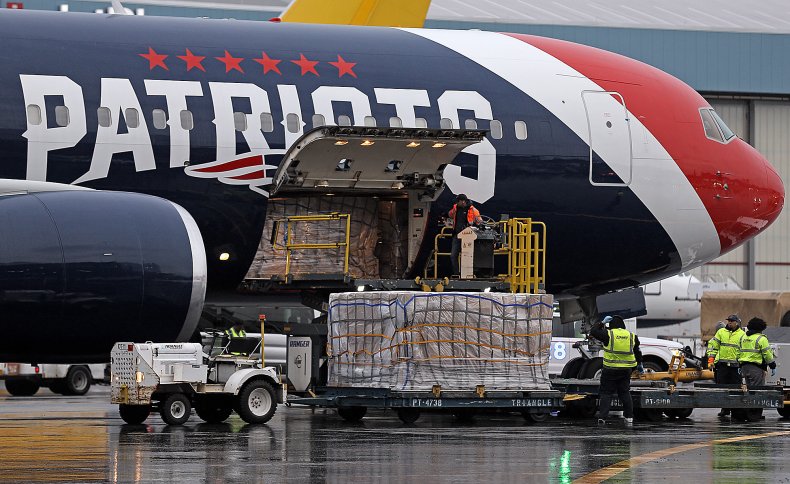 BUSINESS NICE: I'm sometimes a little cranky about big business and philanthropy. Mostly because it appears, at times, that the giving is bit self-serving. You know, not-so-nice companies occasionally do nice things to enhance their reputations. But I have to say that the business community really seems to have stepped up during the COVID-19 pandemic. Early this week, we'll release a list on Newsweek.com, which puts the spotlight on some of these firms and their executives. For instance: Starbucks founder Howard Schultz'sfoundation set up a program to help unemployed restaurant workers in Seattle; New England Patriots owner Robert Kraft sent the team plane to China to fetch personal protective gear; Hilton and American Express teamed up to make nearly 1.9 million rooms available—no charge—to doctors, nurses, EMTs and paramedics who had to be isolated from their families; and Pyer Moss, a luxury fashion brand, set aside $50,000 to provide financial help to struggling minority and women-led small businesses. The list features a slew more good deeds. Tune in.
THE WAR OVER TECH VISAS: The coverage of President Trump's decision to curb the H-1B visa was kind of odd. Not because the move was panned. But because we—as "we in the press"—seem to have such short memories. A little background: H-1B visas allow companies, especially tech companies, to bring highly-skilled workers into the U.S. A good deal for the tech companies and you can see why: they get to fill tough-to-fill positions—and pay the overseas workers less than American workers. So, you can understand big tech's disappointment with Mr. Trump. In the The New York Times Alphabet (Google) CEO Sundar Pichai said he was "disappointed." Todd Schulte of FWD.us, which keeps an eye on immigration issues for the mega-tech firms—yup, a lobbying group—called the administration's move to suspend the issuance of new H-1Bs "a full-frontal attack on American innovation." Even Republican Sen. Lindsey Graham seemed pissed off. But, unless my memory is failing, which is possible, there's been a history of criticism of the H-1B program over the years, even among some of us left-of-center folks. As recently as May, the Economic Policy Institute issued a report (read here), which called the program "flawed" and pointed out that 60 percent of H-1B "positions...are assigned wages well below the local median wage for the occupation." The top 30 H-1B employers, according to EPI, include Amazon, Microsoft, Walmart, Google, Apple and Facebook. "All of them take advantage of program rules in order to legally pay many of their H-1B workers below the local median wage for the jobs they fill," the EPI report points out. And that, as the old saying goes, is the rest of the story.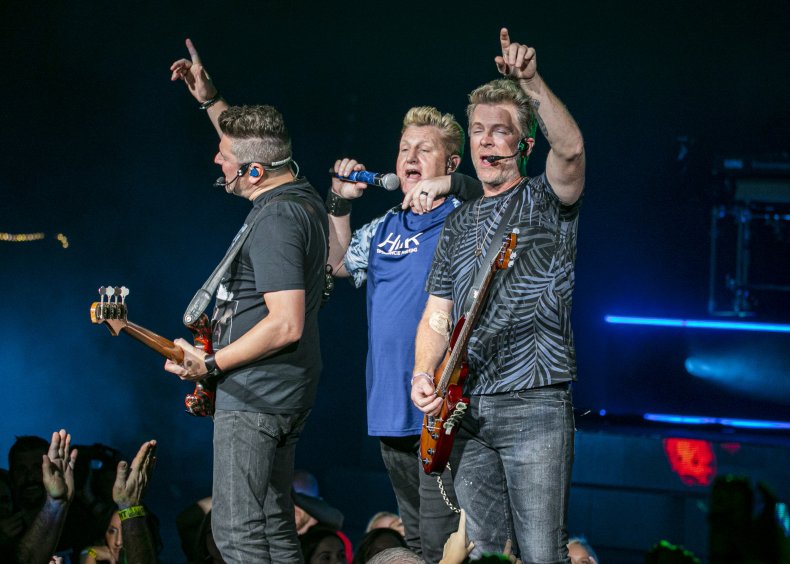 LOOSE CHANGE: The long-anticipated divorce between Apple and Intel is finally happening. Apple will now make its own chips for Macs in 2021, which will, by all accounts, cost Intel 5 percent of its sales. Yikes!...Sports: Feeling sorry for small college towns like Brunswick, Maine. Bowdoin College announced it was shutting down all fall sports, which is just more trouble for small businesses in the area. Before the announcement, Cory King, executive director of the Southern Midcoast Maine Chamber told me the region's businesses reported an average revenue drop of 53 percent as a result of the pandemic. This is happening in college towns everywhere...On The Street Jukebox: Check out the new country music anthem from Nashville songwriter, and friend of Newsweek, Marc Beeson. Along with Josh Osborne and Allen Shamblin, he wrote "How They Remember You" for Rascal Flatts. It's not only a great song but, as Marc says, an example of record-making in the age of COVID-19. "Dann Huff did great production on the Flatts song," says Beeson. "What's crazy is that other than lead singer Gary LeVox going over to Dann's house to record the vocal, every other part was recorded remotely from other locations and sent back to Dann. Pandemic recording!" Listen here...see you next week.