Are Tickets to Joji's Nectar 'Extravaganza' Concert Sold Out?
After the release of his second studio album Nectar on September 25, all heads have turned to Joji. In celebration of the album release, the artist will host "The Extravaganza," a one-night-only ticketed livestream event that promises much more than music.
Joji, real name George Kusunoki Miller, first announced the limited event on his social media platforms on Monday with a comedic video that featured the 28-year-old preparing a minion costume for the event.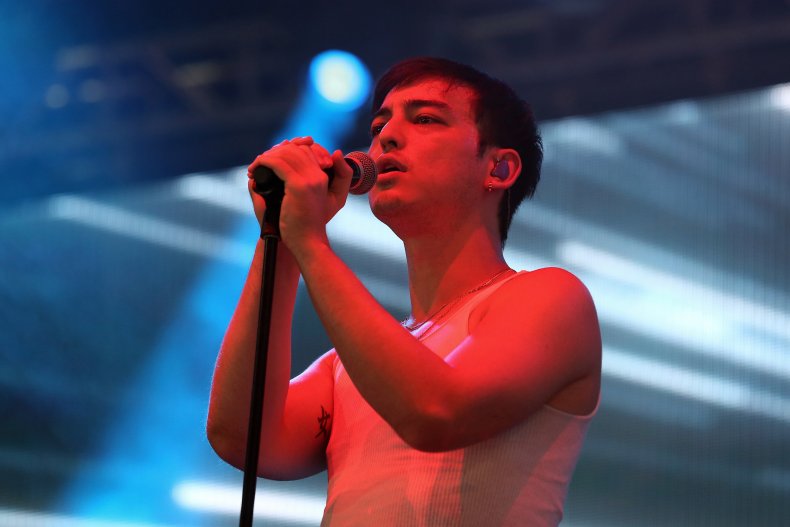 The look appears to follow the Extravaganza theme...or at least a version of it. From Joji's website, the digital event looks like a horror-themed, Halloween performance to capture the best aspects of October. If the minion costume will make an actual appearance is unknown, but fans remain hopeful.
There will certainly be comedy involved, no matter how the evening goes. Joji got his start in the entertainment world as YouTuber FilthyFrank, where he gained over 7.4 million subscribers. He hasn't uploaded new content to the channel since 2017, though, and shifted his focus to serious music the same year. Nectar will be the focus of The Extravaganza. "Directed by Joji himself, The Extravaganza will feature first-ever live performances of songs from Nectar and never-before-seen hijinks," Joji's website explains.
It continues. "We are excited for everyone to watch Joji's Extravaganza. This is a one night only special that you can never see again."
The promise of a never-to-be-repeated live show likely makes the tickets a hot commodity for Joji's fanbase, but they haven't sold out just yet. You can still purchase passes to the all-digital performance which will take place on October 23 at 10 p.m. ET. A link to purchase the tickets, which retail at $17, can be found here.
For viewers in Europe or Asia, other viewing times are available. By purchasing an E-ticket, all ticket holders will have access to all three viewings.
Nectar is an 18-song album that was projected to hit third on the charts in its premiere week, according to Complex. Spotify also revealed Nectar was the top-streamed album in America during its premiere week, from September 25 to October 1.
Past his YouTube success, Joji also found a home on TikTok. Songs "Gimme Love," which is found on Nectar, and "Slow Dancing In The Dark," which was released as a part of Joji's 2018 album Ballads 1, both inspired viral trends on the app.
Newsweek reached out to Joji for comment on the Extravaganza but didn't hear back at the time of publication.