Are Vegan Eggs and Meat Good for Athletes?
Plant-based diets and veganism are on the rise, and more athletes and professional sports people are turning to them as their preferred diet.
While the amount of exercise required to stay at the top of their games needs to be reflected by a diet that fits, many athletes look to meat-free alternatives and vegan eggs for a bedrock of their eating.
While veganism is hailed in some quarters, one sports nutritionist has given warning that plant-based diets might not give the proteins and nutrients required.
Miami-based sports dietitian and nutritionist Roxana Ehsani, has told Newsweek that vegan eggs and meat might not be the right track for some athletes, unless they are supplemented correctly.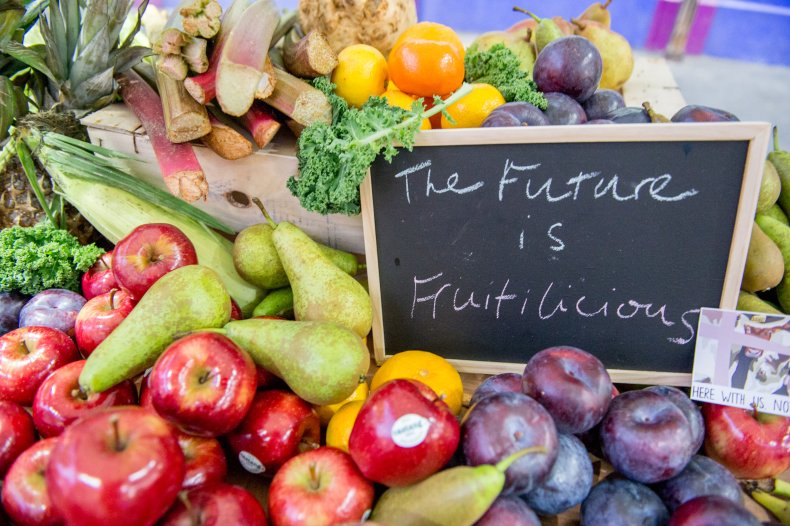 "Vegan friendly meat alternatives have been around for a few years now, and plant-based egg substitutes are also now on the rise, too," she said. "They are great alternatives for people who wish to follow a plant-based diet or incorporate more plant-based foods and less animal products into their diet.
"However, I wouldn't say these alternatives are necessarily healthier than whole foods."
Ehsani described what she would recommend for those seeking a plant-based diet.
"If you choose to go vegan or vegetarian, I typically recommend for people/athletes to choose whole foods that naturally are rich in protein, rather than turning to meat or egg alternatives," she said. "You can get plenty of protein from whole grains such as quinoa, farro, buckwheat, oats, kamut, millet. Also from lentils, beans, edamame.
"There's a lot of bean-based pastas or rice on the shelf now too that are high in protein like chickpea pasta or lentil pasta or bean based rice. Also consuming leafy greens like kale and spinach pack a few grams of protein too. Nuts and seeds like pistachios, walnuts, almonds, chia seeds, flax seeds and hemp seeds also pack plant-based protein. The meat or egg substitutes do have lots more ingredients than the ingredient they are trying to copy, and may have higher amounts of sodium, too.
"If an athlete would like to go more plant-based, choose whole foods like beans, lentils, nuts and seeds, whole grains that are already rich in protein over the meat or egg substitutes first."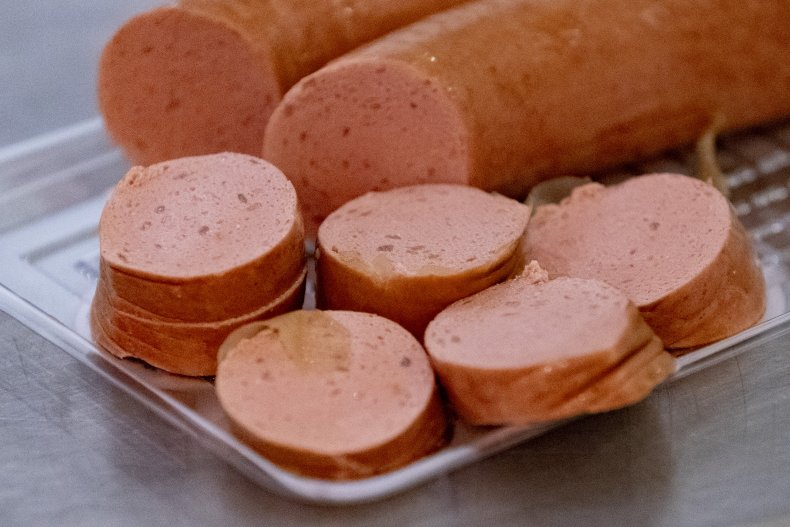 Ehsani finished by saying that getting an edge on opponents is important to athletes and she said that there are certain food stuffs that would be ideal to be included in a vegan diet.
"Athletes are always looking for something to give them the competitive edge and advantage over their competitors and one thing they can control is what they put in their bodies," she said.
"Research also shows that eating more vegetables, fruits, whole grains, plant-based protein options like beans, lentils, nuts and seeds, can also potentially increase our longevity, as well."
Do you have a tip on a sports story that Newsweek should be covering? Do you have a question about diets and nutrition? Let us know via entertainment@newsweek.com.