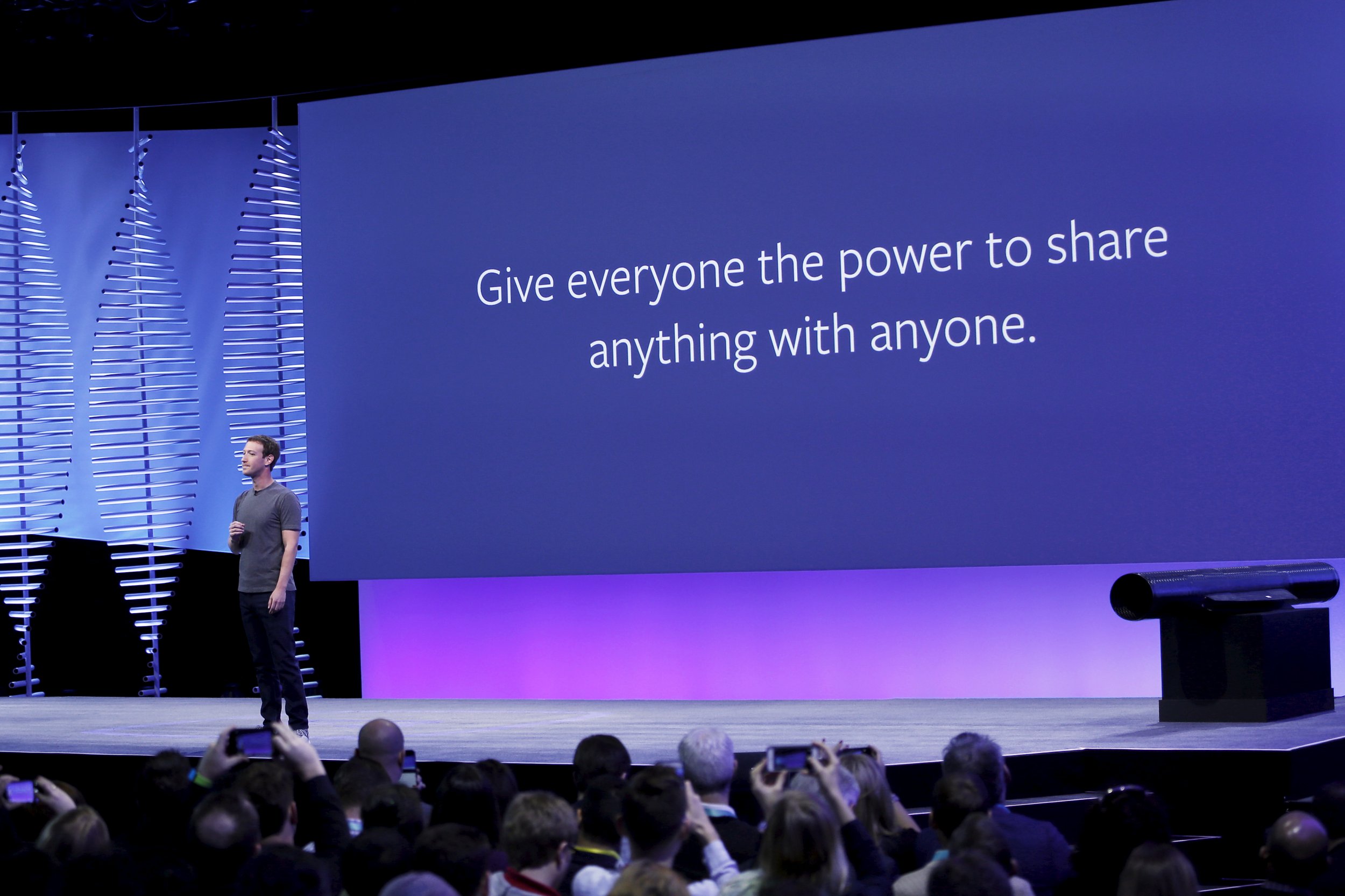 Facebook announced on Tuesday that its Instant Articles format will be available for everyone interested, rather than selected publishing partners. While this might be big news for many content producers, it is just a piece of a multipronged approach by Facebook to ensure that the future of news runs through its platforms.
In addition to Instant Articles, Facebook revealed new initiatives and products during the F8 conference in San Francisco, such as Messenger bots, which can deliver the news, 360-degree photos and videos, and live-streaming videos. Facebook's announcements fit neatly with founder Mark Zuckerberg's 10-year plan shared in his keynote speech, which identified video, virtual reality and chatbots as the social network's new frontiers.
Since debuting in May, Instant Articles have proved to be a hit among publishers, with over 1,000 outlets signing up to use the in-house HMTL5 format. Facebook's vice president of product management. Will Cathcart, claims that an Instant Article on a 2011 smartphone on a 2G connection in India will be seven times faster than a brand-new phone on 3G network in San Francisco.
The speed has boosted both clicks and engagement by over 20 percent, Cathcart says. "This means everyone can stay even [more] informed about the world around them because they can stay with the content they clicked on," Cathcart says.
Facebook now plans for Instant Articles to accommodate branded content. While the design changes to distinguish branded content from editorial content may be conspicuous, Facebook believes this will allow a new avenue for outlets to monetize. One upcoming design change is the inclusion of the sponsor's logo in the byline. Cathcart says outlets will be able to create special templates for branded content.
But arguably the biggest interest of the day focused on Messenger bots, which can recommend articles and answer questions. The Wall Street Journal and CNN were among a handful of outlets that released its bots. Cory Haik, the chief strategy officer at Mic News, mused that these bots may be used like Twitter and WhatsApp to break news.
Facebook has long been on the move toward video. It has added the ability to see 360-degree videos on its timeline and live streams that allow journalists and celebrities to chat with their audiences. On Tuesday, Facebook also released its open-source, 360-degree camera called Facebook Surround 360. These 360-degree videos will be viewable on virtual reality headsets, including the Facebook-owned Oculus Rift.
As for Facebook Live, nothing much was added except that Live will have its own tab in the mobile apps. To flex the power of Facebook Live, Cathcart joined CNN journalist Jake Tapper's Q&A live stream in front of the crowd, asking him what it's like to be on the presidential election trail. Tapper responded within a few minutes.
"This is the golden age of storytelling," says Business Insider President Julie Hansen, who sat in a panel with Haik. "It's the early days of experimentations with all these new platforms."