Walk Don't Run to Your Nearest Workplace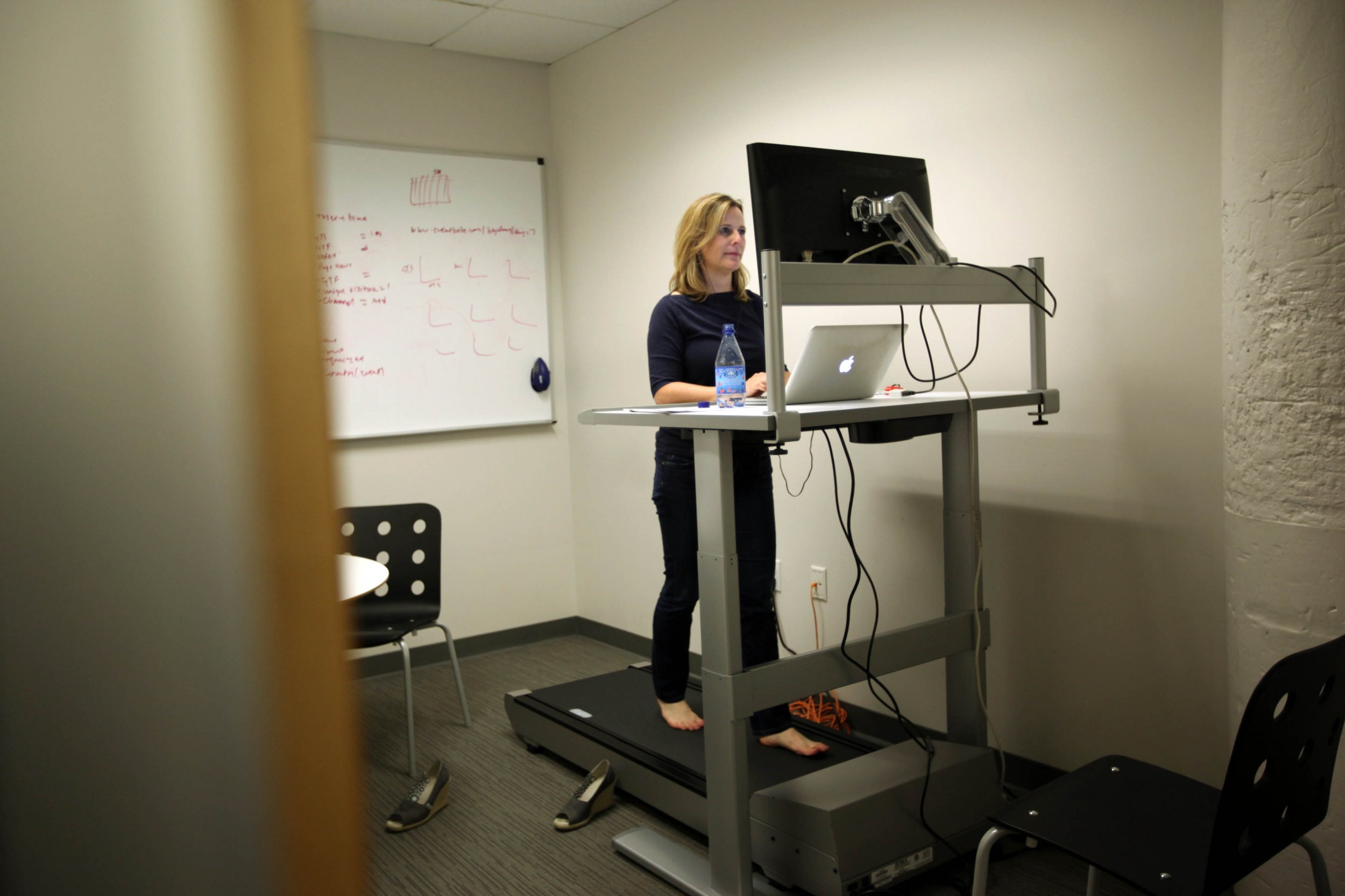 Many of the gadgets on display at the Consumer Electronics Show are focused on making life just a little more convenient—after all, who doesn't want to turn on their lights via voice command? But as an increasingly large body of research points to the negative consequences of a sedentary lifestyle, a new class of gadgets is geared at combating all the sitting our gadgets normally enable.
During a CES panel on Wednesday titled "Sitting is the new...," executives from various walking-desk and fitness-tracking companies spoke about the trade-off consumers face as smart homes and online delivery services become increasing popular. Sitting—as one of the panelists put it—is the new smoking of the 21st century, and one of the gravest health risks of our time. It's too bad so much recent innovation makes it more doable than ever.
"It's not just sitting at work," TAO Wellness Co-founder Philo Northrup said on Wednesday. "It's also commuting and sitting in cars. It's sitting while watching TV. Americans will risk their lives for convenience."
Northrup and Peter Schenk, president for treadmill desk company Lifespan, had (predictably) high praise for the use of walking desks in workplaces, and panel attendees were given the chance to test-drive (test-walk?) such desks in the back of the auditorium. Both Northrup and Schenk said walking desks can help prevent the health consequences of sitting—which can range from high blood pressure to muscle degeneration—but also suggested they can boost productivity. "Eighty-seven percent of people we talked to told us that the first benefit they saw was they had more energy in the afternoon," Schenk said.
Unfortunately for health-minded workers, treadmill desks are still seen as too expensive and distracting for widespread workplace adoption. Schenk said he hopes to combat that stigma by suggesting walking desks be grouped near each other, so that they become a productive social hub for employes. "Social influence and motivation are very important," he said.
Meawhile, Northrup said walking desks can also appeal to the lazy. Low-end video games—such as powering an alpine skier down a slope with the steps—is one way to get people moving, he said.